AsstrA Polska – a new tenant in UNIQA Forum
Warsaw, 12th September 2011 - Jones Lang LaSalle is pleased to announce that UNIQA Forum will be the headquarters of AsstrA Polska. The company has signed a lease agreement for more than 650 sq m, thus occupying together with UNIQA almost one third of the total office area in the building.
UNIQA Forum is one of the most modern class A office developments along Jerozolimskie Avenue. The owner is UNIQA Real Estate Polska, a subsidiary of UNIQA Group, one of the leading insurance groups in CEE and an active real estate investor in Central and Eastern Europe.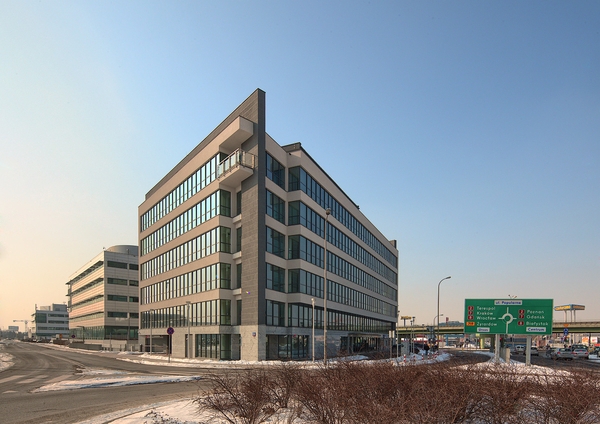 The property offers 6,500 sq m of office space, with as much as 1,300 sq m net on each of 5 office floors. Its location along Warsaw's main arterial roads provides perfect accessibility by car or public transport and also great visibility of the building. High class technical features, bright and spacious interiors make UNIQA Forum a perfect choice for companies looking to occupy between 600 and 4,000 sq m of comfortable workspace at competitive lease terms.
Patrik Largler representing UNIQA Real Estate Polska commented: "The building is located along the most important main road leading to the airport with many international companies in the neighborhood. We have worked with the experienced developer SGI Baltis and the respected Warsaw architects Kazimierski & Ryba very closely in order to design and build an attractive and efficient office building. We are glad that this concept has stirred interest and is appreciated by great companies like Asstra."
Jones Lang LaSalle who are the exclusive agent for UNIQA Forum represented UNIQA Real Estate Polska in the transaction.
AsstrA Polska forms a part of the international holding company AsstrA Associated Traffic AG founded in 1993 in Zurich, Switzerland. AsstrA specializes in all kinds of cargo transportation from Western Europe to CEE and SEE region, Central Asia and China. For many years the company has been one of the prime logistic service providers for many leading international manufacturing companies operating in the Eastern Europe and Asia region. The company has been present on the Polish logistic services market since 2001.