Poland remains an attractive destination for investments and this is reflected in the impressive results on the office markets both in Warsaw and regional cities. With ambitious plans, investors are looking to the future with optimism.
Advisory firm JLL summarized the situation on the Polish office market in 2017.
Poland is a very attractive location for international investors. This is illustrated by the excellent results and dynamic development of regional office markets in 2017.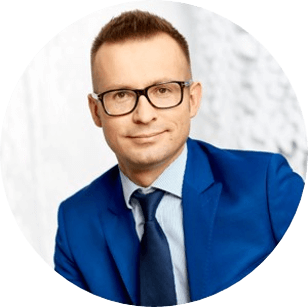 Dynamic growth in employment generated by companies, including those from the business services sector, has led to increased demand for office space. This in turn has had a direct effect on the dynamics of lease markets. 2017's gross demand for office space totaled 1.5 million sq m, of which 674,600 sq m were in the major cities outside Warsaw[1]. Outside Warsaw, the Kraków office market continued its strong performance through the year with almost 201,000 sq m leased.
Excellent results were also recorded in Wrocław and the Tri-City, where lease agreements for 169,500 sq m and 113,200 sq m were concluded respectively. The figure for Poznań, where demand was led by a 25,500 sq m pre-let by a confidential tenant in Nowy Rynek B, was more than 22% higher than that for 2016. Łódź continued to see good growth in 2017 and a constant inflow of new investors.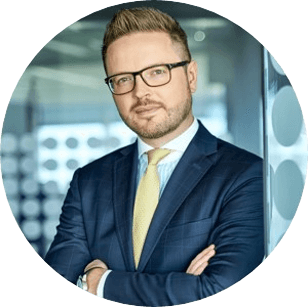 Outside Warsaw, 13 agreements exceeding 10,000 sq m were signed last year, which is six more than in 2016. The growing number of agreements confirms the rude health of the Polish regional markets. It is also worth noting the fact that tenants are more often interested in flexible and co-working offices, which has led to increased activity amongst providers of such office space solutions.
The largest lease agreement in 2017 was signed by a confidential tenant (25,500 sq m, Nowy Rynek) in Poznań. Other spectacular contracts were signed by ATOS (21,700 sq m, Business Park Kraszewskiego) in Bydgoszcz, Comarch (18,900 sq m, owner-occupier deal) in Kraków, Citi Service Center Poland (18,600 sq m, Generation Park X) in Warsaw, Millennium Bank (18,300 sq m, Harmony Office Centre) in Warsaw, Credit Agricole (15,500 sq m, Business Garden) in Wrocław, and JP Morgan (15,600 sq m, Atrium Garden) in Warsaw.
Supply
At the end of 2017, the volume of modern office space totaled 9.7 million sq m, with nearly 4.4 sq m of this number in the main markets outside Warsaw.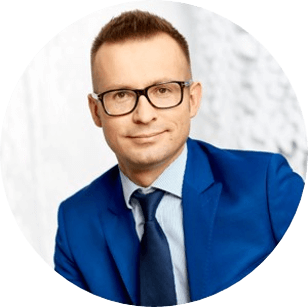 In total, the office market in Poland grew last year by 736,400 sq m, with 461,000 sq m being delivered in the largest regional cities. There are no signs of developers letting up as nearly 2 million sq m remains currently under construction, with 1.1 million sq m in the main markets outside Warsaw.
Vacancy rate and rents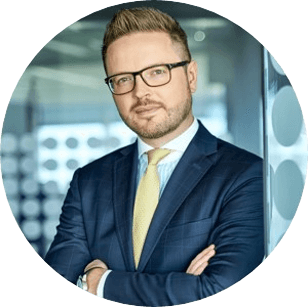 In Q4 2017, Tri-City replaced Łódź as the city with the lowest vacancy rates. However, in the short-term stable demand will contribute to the stabilization and further drops in vacancy rates in various cities.
Q4 2017 saw a 9.9% drop in the vacancy rate for all the main regional markets outside Warsaw. As for Warsaw, it stands at 11.7%. In total, the vacancy rate for Poland stands at 10.8%.
Rental rates in Warsaw's Central Business District are between €20.5 and €23 / sq m / month. The rates in the top-tier quality objects located in prime non-central areas are €11 - €16 / sq m / month.
Outside Warsaw, the highest rents are quoted in Kraków (€13.5 to €14.6 / sq m / month) and Wrocław (€13.9 to €14.5 / sq m / month),while the lowest are found in Lublin (€10.5 to €11.5 / sq m / month) and Szczecin (€11.5 to €13 / sq m /month).
[1]Krakow, Wrocław, Tri-City, Katowice, Poznań, Łódź, Lublin, Szczecin