Demand in the Wrocław office market in H1 2020 was 40% higher than in the corresponding period of 2019. Although the second half of the year has seen a slowdown in tenant activity due to the pandemic, the office sector has a chance to quickly recover. 
According to the latest JLL report, "Wrocław 2020", in the first half of the year, companies leased over 60,000 sqm of space in the city's office market. Although this result significantly exceeded 2019's results, tenants are more cautious in the second half of the year and have put their expansion plans on hold. However, an expected influx of investments from the service sector and, the dynamic development of R&D centres, IT centres and gaming industry brings with it the promise of a market rebound.
Diverse Wrocław
For each of the last five years, Wrocław has recorded demand exceeding 100,000 sqm with 2017 setting a record of nearly 170,000 sqm being leased. Positive market sentiment continued into 2018, with almost 162,000 sqm of space leased. Last year, demand was 123,500 sqm.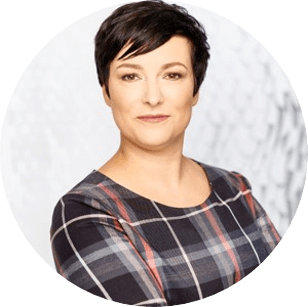 This year, despite a very good first half, will also be marked by a slowdown in tenant activity in Wroclaw. Let's not forget, however, that the city's diversity is a strong differentiating factor. It is not only a significant destination for modern business services, but also the country's leading location for start-ups, R&D, and the gaming industry. The profile of tenants investing in Wrocław is therefore largely technology and IT companies, and many of them in these times of pandemic can even speak of increased demand for their services. In the long run, they can plan to expand their business and look for new office locations. This could well offset any reduction in demand for offices.
According to ABSL data, an extensive pool of companies from the business services sector employs nearly 52 000 people in Wroclaw. Polish companies active on international markets, such as Brand24, DataWalk or Tooploox, as well as well-known brands in the gaming industry such as CD Projekt, Techland and Ten Square Games are also factors in Wroclaw's labour market.
"The diverse cross-section of employers active in Wroclaw, which provides a solid foundation for the development of business activities, illustrates the very good condition of the local labour market. A good example of this are companies from the service sector, which in the near future, in addition to their traditional roles, will be looking for prospective employees with skills in data analysis and management as well as practical knowledge of artificial intelligence, business analysis, risk and business transformation", comments Joanna Dudar, Strategic Business Development Director, Randstad Polska.
New office locations
In 2019, a record volume of new supply came onto the market, allowing the city's total office space to approach the 1.2 million sqm mark.
"2018-2019 were extremely intense in terms of developer activity, which in turn will result in a smaller number of projects being launched in the next few months. This expansion of developments has also resulted in the creation of new office locations in which are close to Wrocław's main train station and Jana Pawła II Square, which is well-served by public transport and in close proximity to the city centre. Another rapidly developing location is the western part of Wrocław, which has recently seen a rapid increase in supply and remains one of the tenants' favourite locations", explains Katarzyna Krokosińska.
Pandemic-resistant investment market
Wrocław, as one of the main European destinations for companies from the services sector and an important industrial and logistics location, is enjoying increasing interest from investors. This can be seen in 2019's record-breaking performance, which closed with a total transaction volume of more than EUR 867 million, an increase of over 59% on 2018's results.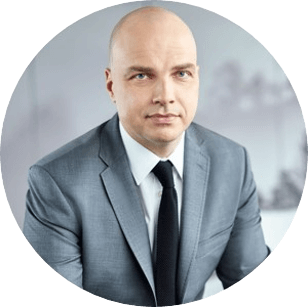 What is also important, is that also in Wrocław the pandemic has not yet affected investor activity. In the first half of the year, eight transactions worth more than EUR 163 million were finalized here, making this the market's third-best H1 performance ever. We also have an interesting end of the year ahead of us as there are further transactions, at various stages of progress, which further confirm the investment attractiveness of the Wrocław market.
Vacancy rates and rents
Currently, prime headline rents in Wrocław are in the range of EUR 13.5-15 sqm / month.
Limited new supply combined with the interest of tenants resulted in a decrease in vacancy rates from 12.5% to 11.2%.
"On the other hand, the volume of subleasing is on the increase in Wrocław, which may well be another challenge that older facilities have to face. What's more, some buildings are changing functions, resulting in large projects withdrawing free space from the market. However, these are clear signs of the growing maturity of the sector. Wroclaw is no longer a young, emerging market with an infinite number of new constructions, but a well-established, mature business centre with diverse assets. There are certainly interesting months and years ahead. The growing popularity of remote working and interest in flexible offices, the need to adapt older office buildings to match completely new tenant requirements, and the redefinition of office functions, will all have a significant impact on the Wrocław office market", concludes Katarzyna Krokosińska.