Invest in Pomerania is a team of specialists providing extensive support for foreign investors in Pomerania and operating within the system concentrated around the Pomeranian Development Agency (Agencja Rozwoju Pomorza). Since its establishment in 2011, Invest in Pomerania has fielded 500 enquiries from investors from 36 countries, with 55 ultimately resulting in success.
I am speaking with Marcin Piątkowski, Director at Invest in Pomerania (Pomeranian Development Agency Co.), about the investment success of Pomerania.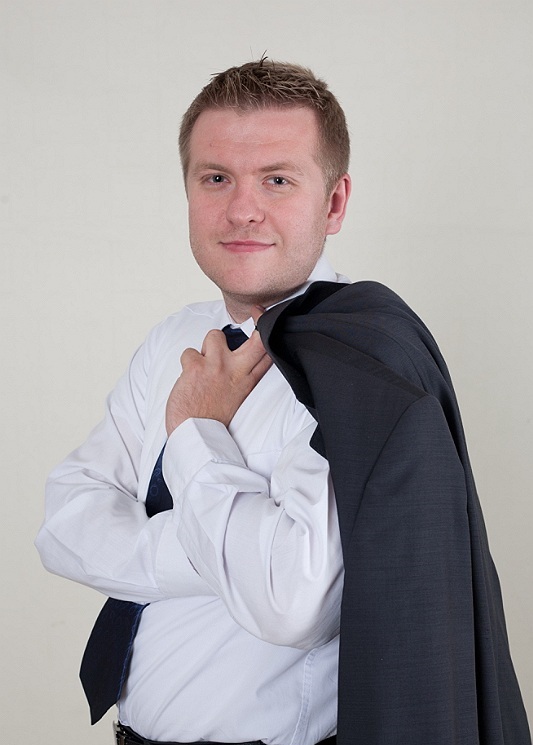 Anna Wasilewska-Dąbek: Mr. Piątkowski, you are the driving force behind the success of Invest in Pomerania. What were the beginnings of the agency?
Marcin Piątkowski: Each voivodeship has one Investor Assistance Centre which operates within the structures of its particular Marshal's Office or Regional Development Agency and is supported by PAIiIZ (Polish Information and Foreign Investment Agency). The Investor Assistance Centre in Pomerania was established in 2004 as part of the Pomerania Development Agency. At first, our activities were based solely on the requirements of PAIiIZ. However, due to the fact that we had an appetite to seek out more prospective investors and the amount of enquiries from PAIiIZ was insufficient, we started looking for ways to take advantage of the region's assets on our own. Our goal was to increase the amount of requests for information and, in turn, the number of investors locating capital here. As a result, we commissioned the preparation of an in-depth analysis of the investment attractiveness of Pomerania voivodeship. On the one hand, the analysis focused on the resources that we had available and the pros and cons of the region, and on the other, the study focused on global capital flows: from where and to where, what did investors focus on in the decision process, and what were they looking for?
Anna Wasilewska-Dąbek: What did the analysis recommend?
Marcin Piątkowski: It indicated six industries, which should become our top priorities considering the effectiveness and opportunities for success, including: outsourcing services, IT – the entire industry from the manufacturing of electronics to software development, energy, automotive, the light chemical industry and logistics. Furthermore, a recommendation concerning a system of services for investors was also drawn up based on the analysis. It was discovered that there were over 40 entities in the region that supported investors! This meant a great deal of informational and organizational chaos. As a result, a proposition was put forward to establish a central unit amassing all activities on behalf of potential investors. We decided that launching another entity was of no use. Based on the existing Investor Assistance Centre, we established the Invest in Pomerania organization. We invited the main institutions to cooperate and provide services for investors on a daily basis, including: two economic zones – Pomeranian and Słupsk as well as cities of Gdańsk, Sopot, Gdynia, Słupsk , the Gdańsk Economic Development Agency, and the Marshal's Office. Since then, we have been co-operating under a common brand - Invest in Pomerania, and our main goal is to offer an extensive and complete service to potential foreign investors interested in business in Pomerania.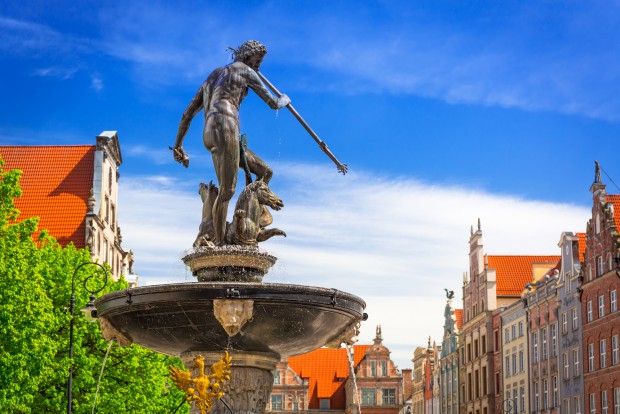 Anna Wasilewska-Dąbek: Tri-City is currently one of the most sought after locations for business in Central and Eastern Europe. In February 2016, Gdańsk, Gdynia and Sopot were recognized for their development pace during the annual CEE Shared Services and Outsourcing Awards event. Invest in Pomerania was also mentioned because of its contribution to this success.
Marcin Piątkowski: We are extremely proud of this success. In fact, there is no other system in Poland that is on a par with Invest in Pomerania regarding regional support.
Anna Wasilewska-Dąbek: How many investment projects were realized in 2015 with Invest in Pomerania's support?
Marcin Piątkowski: Last year, we managed to successfully complete 14 projects which investors stated would result in up to 2,500 new jobs. We were close to repeating our record-breaking success from 2013 when we successfully completed 19 projects.
Anna Wasilewska-Dąbek: What type of investor predominates? Is it services or manufacturing?
Marcin Piątkowski: Service companies dominate. Out of every ten projects, eight are related to services and two to manufacturing. BPO/SSC centres continue to dominate among service projects, however, in the last two years, we have seen an increase in IT and Research and Development Centers. Furthermore, there are more design offices because of the region's maritime background. When it comes to manufacturing, due to the growing number of enquiries from the sector, we expect a larger number of projects.
Anna Wasilewska-Dąbek: What are the prospects for future projects in Tri-City?
Marcin Piątkowski: We expect a further increase in services sector projects and, as a result, a 15% year-on-year employment growth. The advancement level of realized processes is likely to increase as well. We forecast that the region will attract more IT projects. However, as there is a nationwide shortfall of computer scientists and IT specialists, we decided to do our homework in this area. As a result, we engage in various types of educational enterprises in order to prevent this dearth of talent from happening on the local market. The educational system is increasingly adjusting to the needs of entrepreneurs operating in the region. At Pomeranian universities, we offer programs, courses and trainings that correspond to market demands with specific qualifications. We encourage dialogue between investors and universities so that the issue of staff availability does not occur here. Furthermore, the current situation found across Poland's eastern border is also not without importance for the development of Tri-City as we are becoming increasingly attractive to Ukrainian companies. Ukraine plays an important role in the IT sector and some Ukraine IT companies look to relocate their operations to a more politically stable location. Poland is becoming a natural bridgehead for these companies and will contribute to the continuing expansion of the region's services sector.
Anna Wasilewska-Dąbek: You mentioned that 2013 was a record-breaking year. Can we expect an even better performance at some point in the future?
Marcin Piątkowski: We have reached a certain critical mass or "market maturity" if you like. Stable growth is what we are aiming for but we would certainly be able to take a record-breaking performance in our stride.
Anna Wasilewska-Dąbek: Although you are involved in educational enterprises, do you have enough employees to support new investors?
Marcin Piątkowski: A new company entering the market must launch a recruitment drive by obtaining experienced employees. Let's take, for example, the services sector. We started our activities later than Warsaw and Kraków. However we had the opportunity to observe what was happening in certain locations and learn from their experiences. We recognize that simultaneous, dynamic growth of companies can cause 'growing pains' on the labor market. Therefore, the key aspect for us is to increase the supply of potential employees. We put a great deal of effort into broadening the HR pool. As a result, we are the initiator of numerous types of educational projects. We were the first region to initiate a BPO College. In response to the needs of companies, we found financing for the project and launched training sessions connected to this initiative. The BPO College is now in its eighth year. Another initiative is a project realized at the University of Gdańsk - IT applications in Business. Here, the curriculum was the same. We spoke with IT companies, described the profile of sought after employees and the necessary skills. We created an overview of the program in co-operation with the sector's companies. The University of Gdańsk was interested in our project and obtained financing from the National Centre of Research and Development (Narodowe Centrum Badań i Rozwoju). By the end of this academic year, the first students of the course will graduate from the university. Of course, there are other initiatives that we try to support as well.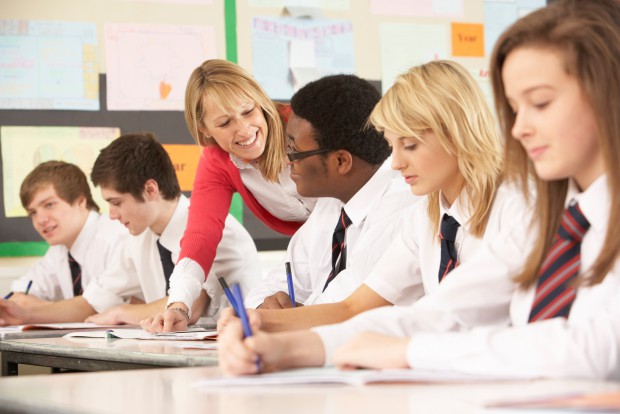 Anna Wasilewska-Dąbek: Will the Pomeranian Metropolitan Railway (PKM) bring communities outside Tri-City in to play?
Marcin Piątkowski: Indeed. It is one of the elements that has been taken into consideration by investors. Preferences regarding the location of a company are always accompanied by the need to provide potential employees with easier access to their workplace. Therefore, most office parks in Tri-City are located along the SKM line. PKM, on the other hand, contributed to the activating of the Western part of the agglomeration in the vicinity of the airport and further afield in Kartuzy/Kościerzyna. We expect further development of the Tri-City Agglomeration along the Pomeranian Metropolitan Railway line.
Anna Wasilewska-Dąbek: How can Invest in Pomerania help? What support can you offer in order to attract investors to the city?
Marcin Piątkowski: Invest in Pomerania, along with our partners, have a wide range of services that we can offer to our investors. The way we can support our clients is dependent on the situation and the specificity of particular case. However, we do not have a 'one size fits all' approach. Companies contacting us can count on our full support in terms of collecting the necessary macroeconomic data and analysis regarding the region. We help in establishing contacts, liaise in organizing visits and help in administrative procedures. Furthermore, we also guarantee post-investment support as we believe that the real work starts when the company establishes itself here and begins operations. We have been able to successfully solve over 100 issues related to post-investment support.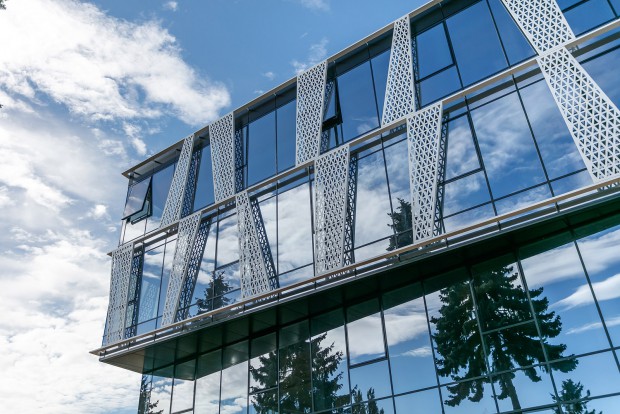 Anna Wasilewska-Dąbek: Looking at the map of Poland – why Tri-City?
Marcin Piątkowski: If we look at the map of our country it becomes clear that we are the biggest agglomeration north of the Poznań-Warsaw belt .We are the main academic, science, research, economic as well as political and administrative centre of Northern Poland. As a result, Tri-City and Pomerania act as a magnet for adjacent regions and as a result attracts people. To illustrate this, we are one of three regions in Poland that has positive migration. Our market is not "overheated" but rather mature. Although access to employees can be a problem in some agglomerations, for us this is not and will not be a pressing issue for some time to come. In addition, we have an excellent network of airline connections mostly with Scandinavian countries and Germany, which has hubs for long haul flights. This means that with only one transfer we can reach almost any destination from the agglomeration. The high quality of living in Tri-City should also be included in the "why here?" list. People not only from Poland but from abroad as well are increasingly re-locating to Pomerania.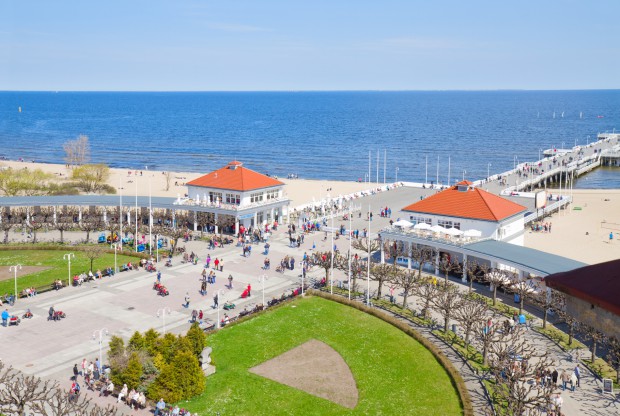 Anna Wasilewska-Dąbek: So all I can say now is to invite to Pomerania not only investors but also people who are open to re-location from other parts of Poland and abroad. Thank you.
Marcin Piątkowski: Thank you and I look forward to extending a warm Pomeranian welcome to newcomers to our region!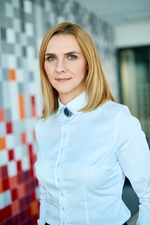 Anna Wasilewska-Dąbek
Communication Manager Poland&CEE, JLL
The interview was conducted by Anna Wasilewska-Dąbek, Editor of Bazabiur.pl. Anna is an expert in B2B communication, CRM and digital marketing. She gained her experience working for corporations such as DHL and King Sturge both in Poland and abroad for over 15 years. Anna works at JLL for 5 years.