In 2016, interest in residential land remained high. Furthermore, land plots for retail parks, office buildings and hotels were also popular. Due to changes in the law, activity in the agricultural land sector experienced a slowdown.
WARSAW, 1 February 2017 – JLL summarizes 2016 and highlights 2017 trends for the residential, office, retail, hotel and agricultural investment land sectors in Poland.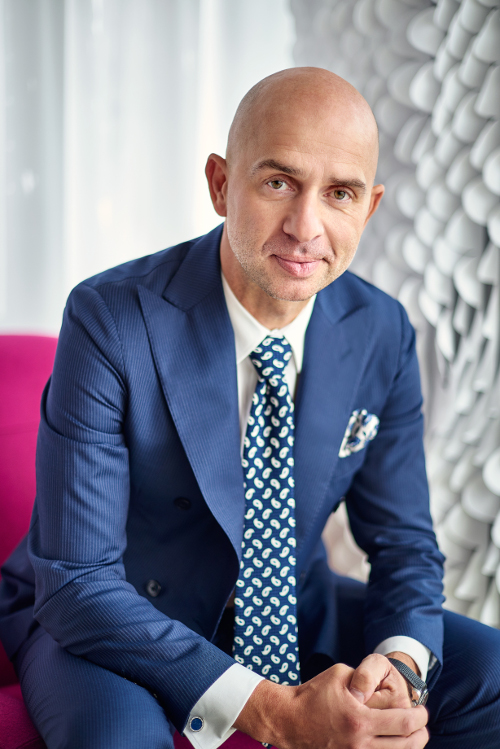 Daniel Puchalski, Head of Land Advisory Services at JLL, says: "2016 was a very good year for most of those involved in the land investment market in Poland. Interest in residential land continued to be high, as it was in 2015. This trend was particularly noticeable with regards to residential land in Poland's largest cities. Investment plots suitable for retail parks and hotels were also popular. The demand for land for office developments remained stable despite the increasing supply of modern office space and the highly competitive leasing market. This is a result of, among other factors, investors returning to long-term strategies of building up land banks."
In 2016, the land that was most difficult to acquire for commercial projects was land located in attractive and well-connected districts of Warsaw, Kraków and Gdańsk. There was rather more land available in Wrocław, Łódź and Katowice, which resulted in a number of negotiated and finalized transactions in these cities.
Land for residential developments
Sales of apartments on the primary market grew for the third successive year.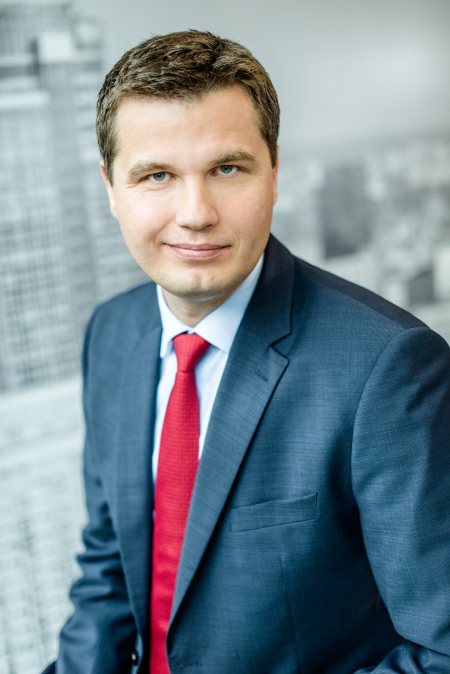 "In case of residential land market, the imbalance between demand for attractive sites versus low supply was reflected in price increases measured per square meter of project usable area. However, the asking and transactional prices still did not reach the levels recorded in 2007. Developers are very active but were more cautious in land value assessments. Nevertheless, we still recognize the record lows of financing costs combined with excellent sales results. Many apartments are purchased by private individuals in cash without any external financing. However, moderate growth in apartment prices, the perspective end of the government's MdM [Flats for the Young] scheme as well as rising equity requirements for borrowers cool down developer's optimism. In the long-term, the growth of land values cannot outpace the growth of flat prices. For 2017 we predict that stabilization of land prices for residential developments is more likely than either significant increases in flat prices or drops in developers' margins", comments Jacek Kamiński, National Director, Valuations, JLL. 
Average prices of residential land in 2016
| Area | Price (PLN / sq m PUM*) |
| --- | --- |
| Warsaw, city centre | 2,200 – 4,000** PLN |
| Warsaw – other districts | 650  – 2,500 PLN |
| Cities of more than 400,000 inhabitants | 550 – 2,000 PLN |
* PUM – Residential Usable Area
** Price of single plot of residential land in prime locations was up to 5,000 PLN / sq m PUM
Source: JLL
Poland is considered to be a very attractive residential market in Europe. In 2016, JLL noted increased interest in the residential segment from entities with foreign capital, including developers from Ukraine, Turkey and Scandinavia.
"As for 2017, one should not expect record sales on the residential primary market. However, this does not indicate a decline in the interest of acquiring land for residential projects. Developers want to add to their land banks and thanks to very good performances in 2016 they now have the financial resources to achieve this goal", says  Jacek Kamiński.
Land for office developments
2016 was an intensive period on the office market in Poland – it was characterized by both a high volume of office completions and a strong demand. Investors paid more attention than in previous years to land acquisition opportunities outside Warsaw, including locations such as Lublin, Szczecin and Rzeszów.
One should note that the office land market, although associated with the leasing market, is not a mirror image. Increasing competition and escalating vacancy rates have resulted in a slight downward trend in the prices of office land. New acquisitions of investment land continue to take place, but sometimes the developer's intention is to start a project in the future rather than straight away.
Average prices of office land in 2016
| Area | Price (PLN / sq m PUB**) |
| --- | --- |
| Warsaw CBD* | 2,200 – 3,500 PLN |
| Warsaw CBD fringe* | 1,600 – 2,100 PLN |
| Warsaw other | 600 – 1,300 PLN |
| Cities of more than 400,000 inhabitants | 600 – 1,500 PLN |
*CBD – Central Business District
**PUB – Office Usable Area
Source: JLL
"In 2017, much like the year before, we can expect to see a much higher supply of money than the supply of attractive investment land. This particularly applies to the most desirable, well located, central plots of land, especially those in the largest Polish cities. We can expect growing interest in built-up real estate, ear-marked for refurbishment or demolition, as well as in sites requiring above-normal financial resources due to obligations for costly remediation work or resulting from listed buildings on the site. However, this interest will, of course, only be seen when a particular location meets an investor's criteria", explains Daniel Puchalski.
Moreover, due to the changing market trends and the development of infrastructure, some locations as well as land plots can attract or lose the interest of potential buyers. A change in investor preferences is particularly visible in Warsaw. A very popular area just a few years ago, Służewiec Przemysłowy, is now being superseded by offers for plots of land along the second metro line, including those on the right bank of the Vistula river.
Land for retail developments
Due to the high shopping centre density, and prior to deciding whether to acquire a property for a retail development, the investor will carefully analyze the density in a particular city, competing projects, and the purchasing power and shopping habits of the local population. However, the main factor determining a developer's interest in a particular plot is the level of interest from potential tenants.
The number of 'white spots' on the retail map in Poland is gradually decreasing. As a result, developers are not attracted to every possible plot of land that seemingly guarantees the ability to develop a large-scale retail project. Many owners of large plots of land for retail developments, particularly those located near existing shopping centres or ones that are under construction, face the problem of identifying a new way to develop their assets.
"Last year, we recognized an increased appetite for plots for retail parks in cities of more than 100,000 inhabitants. Furthermore, we also recorded an increasing number of offers of commercial buildings whose best years are already behind them. There has also been an increase in the number of land plots designated for large-scale retail facilities that require a new sales strategy due to the lack of business justification for the previously planned retail development", says Daniel Puchalski.
Average prices for retail land in 2016
| Area | Price (PLN / sq m PUU*) |
| --- | --- |
| Warsaw, land designated for large-scale shopping malls | 2,000 – 5,000 PLN |
| Warsaw, land designated for retail parks and stand-alone stores | 1,500 – 2,000 PLN |
| Cities of more than 400,000 inhabitants | 400 – 1,200 PLN |
* PUU – Retail Usable Area
Source: JLL
Land for hotel developments
Among the most active hotel operators in 2016 were AccorHotels / Orbis, Hilton Worldwide, Marriott International, Best Western, InterContinental Hotels Group, Louvre Hotels Group, Carlson Rezidor Hotel Group and B&B Hotels. But 2016 saw an increasing number of developments and projects in the condo market in Poland's cities, but not only in holiday resorts. Developers perceive this concept as an opportunity to diversify their market proposition. The insufficient supply of student housing has drawn the attention of some private developers to this market – comfortable, private dormitories can easily compete with privately owned apartments for rent.
"The hotel industry in Poland is likely to continue developing over the next few years. There will be a growing number of condos in cities and medical tourism will also develop further. This will result in high demand for investment land for such developments. Furthermore, the growing number of hotel guests from the younger generation will encourage the establishing of hotel facilities that take into account the tastes and expectations of this group", comments Daniel Puchalski.
Agricultural land
As a result of changes in the law governing the acquisition of agricultural land that were introduced in May 2016, the number of people willing to acquire such land dropped significantly. The very low level of activity on the agricultural land market caused a stagnation of prices in the first half of 2016 and a downward trend in H2 2016. Developers often gave up on analysis if there was even the slightest indication that the property could be subject to the new act governing trading in agricultural land.
"In 2016, we recognized a significantly reduced interest from foreign investors in Polish agricultural land. The sudden change to the law resulted in understandable anxiety among them and in particular negatively affected interest from entities wanting to make a secure and stable long-term investment. What is interesting is the fact that not all investors see the situation on the agricultural land market as bleak. Transactions in the form of share deals are being carried out in order to acquire such assets", comments Daniel Puchalski.
Forecasts for 2017
Current interest among investors as well as the number of inquiries received by JLL regarding land plots in Q4 2016 and at the beginning of 2017 allows to forecast that 2017 will be as good, or even better, for all those involved in the land investment market in Poland.
"We forecast a continuation of activities among developers in the residential land segment as well as continued interest in land for hotel projects in major and medium cities along with land for retail schemes in cities of 50,000 inhabitants and above. Projects which are conveniently located, and legally well-prepared with regards to office functions, will find buyers provided that they are located in Warsaw, Wrocław, Kraków, Tri-City, Katowice or Łódź. In the case of agricultural land, despite changes in law, we recognize interest from entities with huge land areas. This provides the opportunity for occasional transactions in this market segment", summarizes Daniel Puchalski.