COTY has extended its lease at the prestigious Warsaw Towers office building belonging to the CA Immo Group. The company will fill the space on two levels. The class A office facility is located at Warsaw's Central Business District (Centralny Obszar Biznesu, COB).
- Our aim is to keep abreast with the changeable expectations of our tenants – the ones we have now and those in the future, for Warsaw Towers to remain a modern facility providing comfortable working conditions. The lease extension with COTY is a significant signal that our investments and our facility management model meet the requirements of the world's leading brands - says Agata Wołos, CA Immo Asset Manager in Poland.
COTY, which is one of the world's leading beauty companies with an iconic portfolio of leading brands, has operated in Poland since 1993, running offices in Warsaw's Mokotów district and the city center itself. At Warsaw Towers, the company is set to lease the space of 2,636 square meters on two floors. COTY has extended its lease by another five years.
- Warsaw Towers is an excellent venue to work in, and it is highly rated by the COTY Poland staff, as it offers them perfect access to public transport and the numerous nearby conveniences, such as a shopping center, multiple restaurants, and other commercial facilities.
This office building fulfils our expectations regarding the high technical and functional standards. Therefore we decided to extend the lease and continue cooperating with CA Immo - says Malgorzata Karwowska, COTY's Supply Senior Director.
COTY is planning to remodel the interior arrangements of its office space in line with the modern standards of the entire office building. JLL experts have provided advice to COTY in the process of renegotiating and preparing a long-term lease strategy, and were involved in developing solutions concerning the working environment (workplace advisory) and in preparing the office space arrangement.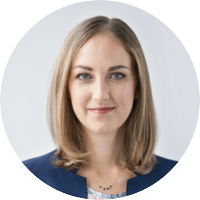 Warsaw Towers is a perfectly located building that fully benefits from the proximity of all amenities of the city center. In addition, the building offers opportunity to reorganize our client's workplace, which aims to increase the comfort of work and adapt the space to the current employees' needs. The new fit-out concept, which we are now designing, results from analysis of Coty's team preferences and reflects the latest workplace trends
Warsaw Towers is a Class A 15-story office building with 21,000 square meters of space, located in Warsaw's exact center, at ul. Sienna 39, Warsaw, and it is home to the head offices of well-known Polish and international companies of various industries: Accenture, Adobe, PGE, BSC Real Estate Advisors, CA Immo, and COTY itself. The building also houses
the Chinese Visa Application Center and the Golden Floor Conference Center. Numerous restaurants and cafes are located at the ground floor.
Recently, Warsaw Towers has earned a new reception hall with lifts, superior lighting, and a unique arrangement of the common parts. Also the entrance into the building has been remodeled. A new leisure zone has been created at the front, with green flowerbeds and benches.
This office tower is located in direct proximity to all types of public transport available in Warsaw: an underground station, train stations Warszawa Centralna and Warszawa Śródmieście, a WKD commuter train station, and numerous bus and tram stops.
CA Immo is a highly regarded owner of prestigious office buildings in eight European countries: Austria, Germany, Poland, the Czech Republic, Romania, Croatia, Serbia, and Hungary. Its portfolio comprises real estate worth 4 billion EUR.
In Poland, CA Immo owns eight office buildings in Warsaw: Warsaw Towers, Saski Crescent, Saski Point, Sienna Center, Warsaw Spire B, Warsaw Spire C, Wspólna, and Bitwy Warszawskiej Business Center.