Office space – until recently was a place that was limited to an office desk, a chair and possibly a small kitchen, where one could brew coffee 'on the go'. Relaxation was not an option, because the line to the coffee machine was too long. And now? Some of us use assigned desks, others from time to time prefer the buzz of a communal space, where we have breakfast and lunch, some willingly use the room used to work in focus, a small park next to an office building or... their own couch. It all depends on what type of "office" personality we are. "The future of the real estate sector has a more human feel than we might think. Despite the progression of automation and development of modern technologies, the key role in office design, as never before, will be played by the experience of employees. The good news is that this process is taking place right now, also in Poland", comments Jakub Zieliński from JLL.
But how do we define "experience"?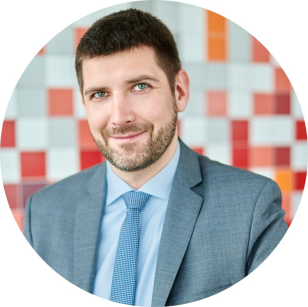 It is nothing more than the way we interact with our organization. This is why the level and type of experience of office employees is so crucial for the company's operational and strategic goals. What's more, a workplace driven by human emotions goes far beyond a desirable work-life balance. It defines how committed and fulfilled are we. Therefore, we expect that developing workplace strategies will increasingly require very close cooperation, and will also change the perception of office administrators, who will be more motivated to become business partners. As a result, this will significantly affect the way offices are designed.
Such factors are presented in the latest report by JLL and Skanska "Diversity in the workplace", which identifies five different types of personalities found among office workers in Poland, CO-Worker/CO₂-Fighter, Busy But Balanced, White-Collar Classic, Mission Completion and Work Hard, Tech Hard. These names reflect the different attitudes towards an assigned desk, the technological applications offered by the office, the presence of greenery in the office space, or even the question of parking spaces. As the study shows, not everyone needs a flowery environment, vertical gardens or an office full of state-of-the-art technologies. For some employees, however, a bicycle infrastructure, proximity to public transport, or the fact that they can work at a different desk each day, is very important.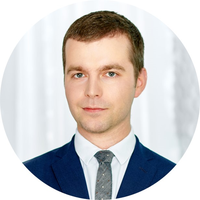 Our report shows that there is no one universal principle to be followed when designing a space for a given employer. It is crucial to examine the attitudes of your team, identify expectations and engage people in the entire process of creating an office. Employees who feel part of the community and feel that the company cares about them as individuals are more connected with an organization. That is why it is so important for the organization to provide places in the office that meet the very specific needs of team members.
According to the report, we can identify three key levels on which companies should focus in order for their offices to be the place people want to come and work in. The first one, which is tangible, is of course the physical dimension, i.e. everything we see, touch and feel. These are things like works of art hanging on the walls, a floor layout, an office plan, as well as the possibility of using an office café, a room for exercising, or a space where employees can relax and exchange thoughts in an informal atmosphere. Another crucial aspect is the digital dimension, which refers to the tools that employees use to perform their tasks - mobile devices, laptops, videoconferencing solutions, applications, software, and training tools. Finally, companies must also pay close attention to the emotional dimension that we build by involving employees in the process of creating a working environment.
"Nowadays, employees pay more and more attention to the well-being in the office, which naturally affects their growing expectations towards the workplace. This commitment is the result of, among other things, our employees' satisfaction with their workplace and the perception of us as an employer. The fact that we are in a group of satisfied employees, for example, makes us willing to recommend our employer to others and talk about the company favorably, both publicly and privately. At work, people should feel that they have a goal, operate in an environment that cares for them and within a business that helps them to combine priorities in their professional and personal development. The second area is the sense of control over the working environment. If the company provides its employees with opportunities for improvement and also provides them with suitable office space, it increases the chances of building trust and an atmosphere of belonging in the team", adds Anna Marciniak, HR Director at Skanska.
Workplace experience is ultimately a fulfillment that consists of overall satisfaction, employee health care, as well as a reward system and overall recognition of teamwork.
"Of course, such elements as commitment, fulfillment and a sense of control will be given different priorities depending on the specificity of a given organization. What is important, however, is that a nice, aesthetic office is no longer sufficient. What counts is how employees feel in the office space, how it supports their development and satisfaction and what, as employers, we need to do to consistently increase all these indicators. And greater satisfaction and involvement of the team is in the interest of us all", concludes Jakub Zieliński.
More information about the report by JLL and Skanska can be found here: