The pandemic has been changing the office sector around the world and global uncertainty has meant that more attention is now focused on flexible solutions, including those in Central and Eastern Europe. Since 2015, flexible office stock has grown almost sixfold in Poland alone.
With a global average growth rate of 25% since 2014, the flexible space sector has become a key component of the office market in many cities. However, Q4 2019 saw reduction on leasing activity, and this downward trend has further intensified as the global pandemic worsened. However, interest in more agile real estate solutions will mean that the market will increasingly turn to flexible spaces, according to the latest report by JLL Poland and Skanska, "FLEXcellent Working".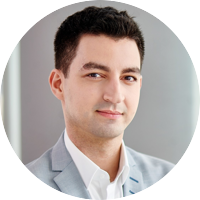 Undoubtedly, the global uncertainty resulting from the COVID-19 outbreak influences the flexible space market. As JLL's research predicts, although the flex segment is going to experience limited growth in 2020, the demand for such solutions will remain robust. As a matter of fact, we expect that 30% of global companies' CRE[1] portfolio will be flexible by 2030. Flexibility is seen as a fundamental aspect of agile working strategies, and an inherent component of the future of commercial real estate.
From hackerspace to established business model - what is flex?
The flex office segment came into being in the early 1980s (the segment's first concept was by Regus) with serviced offices cropping up across Europe. Then came the late '90s, when the first "hackerspaces" were created, where people could not only sit together but what was more important – have access to the internet, so one just needed a laptop and Wi-Fi to run a business. In response to this trend, hackerspaces started to transform into coworking centres, where - with no need to rent a regular office space - people could work away from home. Other advantages included access to the internet, office supplies and tech-solutions.
"Nowadays the market is filled with big and small corporations, SMEs, start-ups, small professionals, and freelancers. In order to be capable of catering to such a diverse variety of needs, a mix of shared offices and coworking areas emerged – the hybrid. This type of flex space covers both private offices and individual workstations in an open space, and they are currently the most popular concept of flexible office centres in Europe", adds Adam Lis.
Now, more and more restaurants are looking to build on this set-up by formally getting involved in the coworking scene. This trend is most common in the United States, where, for example, KettleSpace already operates 16 locations across NYC. Another alternative is to locate flex spaces in shopping malls. Hotels also want to be part of this sector as well and are offering flexible office solutions. Lifestyle brands (e.g. Schani in Vienna or The Student Hotel in Amsterdam) offer workspaces comparable to the most recognisable global brands. Other hotel chains work with flexible office providers. For example, AccorHotels and WOJO have already jointly opened 12 flex spaces, and by 2022 plan to have 50 WOJO sites across Europe.
The growing popularity of flexes has also found its way into the traditional office development business.
"We can see that more developers have been establishing or investing in the segment by purchasing flex operators to ensure that they have such a solution in their buildings. Skanska was one of the first developers to do this when the company acquired Business Link three years ago. Today we see that flex spaces perfectly complement an office building's offer. Tenants are more and more often using these spaces because these locations suit their short-term needs", says Arkadiusz Rudzki, Executive Vice President of Leasing & Sales at Skanska commercial development business in CEE.
Poland – the leading destination on the CEE flex map
Warsaw is the 12th biggest flex city in Europe, and the largest flexible market in Poland, accounting for almost 66% of the country's flex stock. Since 2015, Poland's flexible office stock has grown almost sixfold. Currently, operating locations in Warsaw offer almost 24,000 workstations and approx. 1,000 have already been secured and will be added to the city's flex stock in 2021.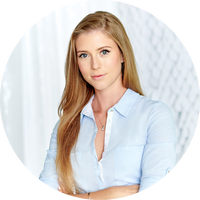 After 2018's phenomenal performance, when flexible solutions were the core theme on the Warsaw office market, and contracts signed by flexible space operators accounted for over 20% of tenant activity in central zones, 2019 and Q1-Q3 2020 saw a slight slowdown in the sector's development. It was caused not only by a lower number of new developments, but also by an oversupply of flex space leading to greater competition in this market sector.
At the end of Q3 2020, the major business hubs (Warsaw, Kraków, Wrocław, the Tri-City, Katowice, Poznań and Łódź) had a total volume of more than 270,000 sqm of operating flex space. The largest markets outside Warsaw were Kraków and Wrocław. In addition, the Polish market is the sector's number one location in the CEE region. To illustrate the country's dominance, Warsaw, whose flex stock exceeds 178,000 sqm, has over double what the Prague market (the Czech Republic) and Budapest (Hungary) have to offer (77,000 sqm each), and triple that of Bucharest, Romania (over 60,000 sqm).
"Even though Warsaw is the nation's business centre, we can see the development of flexible office spaces in Poland's other cities. The number of pipelined office buildings in the capital, is limited and at the same time, flex operators are beginning to see the potential of Polish regional cities. This is why they have started to expand their business outside of Warsaw into cities such as Lodz, Wroclaw, Poznan, Krakow, Gdansk and Katowice. Although the market situation of flexible office solutions is currently quite challenging, flexibility will be even more important in the future, and tenants from this sector will ultimately benefit, as they will be looking for shorter and more agile commitments", says Arkadiusz Rudzki, Skanska. 
The largest areas of flexible stock in Poland are located in centres operated by IWG (under the Regus and Spaces brands, 20% of the total flex office stock), WeWork (12%), New Work (8%), Business Link, ChilliSpaces (formerly Rise) and CitySpace (6% each).
Big corporations go flex
The evolution of the flex space offer to attract corporate clients is twofold. First of all, the essence of flexible contracts perfectly fits the changing business requirements that seek shorter and more agile commitments. Secondly, the flex offering has evolved to attract corporate clients, i.e. flex space providers have started to design their spaces to compete for enterprise clients. The layouts include larger office suites, the contracts are more negotiable, and the IT and security solutions are more sophisticated. The office market can also observe growing interest in "hybrid leases", i.e. when corporate clients complement traditional office space with a flex solution in the same building or nearby to support any potential growth instead of inserting expansion options into their lease agreements.
"Most importantly, plug-and-play simplicity and convenience are the most crucial advantages that are offered by flex solutions. Companies may sign simplified agreements and move in on the very same day, providing a real kick-start to their work. For corporate clients, we address rotational solutions that give maximum flexibility in the use of office space", says Maciej K. Król, Acting Managing Director, Business Link.
A number of added value services offered by flex operators, also available during "the new normal", will make this type of office even more popular.
"It is obvious that the role of offices is changing because of the Covid-19 pandemic. Tenants are now talking about different kinds of hybrid solutions, and flexibility in all aspects is extremely important for them. The interest in more agile real estate solutions and possible reduced demand for long-term lease contracts will justify the need for flexible spaces. Nevertheless, there is no question that we need a place to foster internal collaboration, to work creatively and to build company culture. A combination of traditional offices and flex space for a company can be a very efficient solution – both from a cost and organizational perspective. The role of offices will not diminish but will definitely change and develop over time. It will also influence the ways of managing office buildings with hospitality management being a key factor for developers and investors in order to maintain the great level of interest that their office portfolios currently enjoy. Clearly flex office providers have these competences high on their agenda as the synergies are obvious, and technology will undoubtedly help to boost this", summarises Arkadiusz Rudzki, Skanska.
Find more details in the report "FLEXcellent Working".
[1] Corporate real estate