ILF Consulting Engineers Polska has renewed the lease agreement for the Poleczki Park office building belonging to UBM Development Polska. JLL, a global real estate advisory firm, has again supported the tenants in renegotiating the lease.
ILF Consulting Engineers Polska, a leading international engineering and consulting firm, has once again renewed its lease agreement in the Poleczki Park mixed-use complex located in Ursynów, which is part of UBM Development Polska's Warsaw portfolio. The company occupies over 4,600 sqm of office space and additional warehouse space.
Poleczki Park is a modern office complex comprising six sustainable and functional class A buildings totalling 83,000 sqm of office space. An additional asset of Poleczki Park is its extensive retail and service offer, which includes restaurants and cafes, a kindergarten, a hotel and a post office. Moreover, users of the complex have access to other amenities including a special shuttle bus for employees, a parcel locker, a city bike station and a car wash. Poleczki Park also features a multi-storey car park with space for 3000 vehicles. There are also green communal areas such as an area around a fountain, a pond as well as a terrace outside a café, which provide tenants with a comfortable place not only for work and business meetings, but also to rest and relax.  
"Poleczki Park is a comfortable and largely self-sufficient business complex, which allows the space to be adapted to the current needs of its users. Our attention to the sustainable character of this investment, confirmed by LEED Gold certification, means the building meets increasing tenant expectations in this respect. I am glad that ILF was happy with our cooperation so far and decided to extend it for another five years", comments Małgorzata Kowalczyk, Leasing and Property Manager, UBM Development Polska.
ILF's HQ is located at 12 Osmańska Street in the southern part of the capital and is only a ten-minute drive from Chopin Airport and 30 minutes from Warsaw Central Railway Station. Its well-served by both road because of its close to Puławska Street and in the immediate vicinity of the S2 and S79 expressways, and public transport.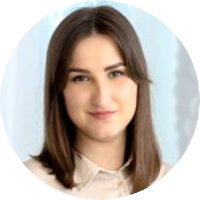 Poleczki Park's location in the south-western part of Warsaw, close to the airport and important transportation hubs, is well suited to the needs of an engineering company such as ILF. The well thought out infrastructure included in UBM's investment together with the landlord's flexible approach to meeting the changing needs of its tenants are aspects which allow this complex to successfully compete with newer locations. I am glad that we could help in the lease extension process which allows ILF Consulting Engineers Polska's employees to continue enjoying a comfortable working environment here.