Stable demand for office space in Poznań, even during the pandemic, and the rather modest portfolio of projects under construction, may lead to a supply gap on the market.
Over recent years, Poznań has been recognised as one of the fastest developing business hubs in Poland. At the end of 2018, the value of foreign direct investment in Poznań reached 7.1 billion EUR. There are now more than 260 large international investors representing a range of sectors including the modern business services sector. This influx of investment has in turn driven the development of the local office market.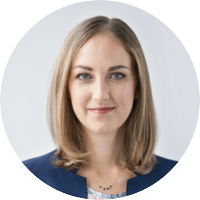 Poznań is a relatively intimate city when we compare it to Kraków or Wrocław, but it has an exceptionally diverse and strongly developed economic structure based on sectors including retail, automotive, food production, and business services. The rapid development of service centres has translated into an increasingly rich office that has contributed to the city's brand as a modern business location. Poznań's potential was confirmed by last year's A- rating given to the city by the ratings agency Fitch, which emphasized the rich and diversified economy of this agglomeration.
Poznań labour market and broad talent pool
"For several years, Poznań has been strengthening its position among European business services locations. Investors appreciate not only the maturity of the local market, high quality of life and rich infrastructure, but also wide access to qualified employees who speak foreign languages. All of these, combined with the ability to adapt to fast-changing conditions, which characterises the Poznań market, attract potential investors and allow to look to the future with optimism", emphasizes Miłosz Jankowski, Business Services Client Manager, Hays Poland.
Office demand remains strong
The increase in the availability of high-quality space in Poznań has been driven by a growing interest from corporate occupiers representing primarily the modern business services sector. Currently there are 113 BPO / SSC / IT / R&D centres in the city, six of which opened in 2020.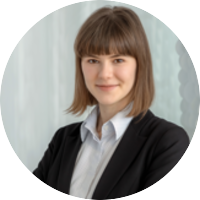 Despite the pandemic, leasing activity in Poznań remained relatively high last year at 63,000 sqm. This total included Allegro's record-breaking agreement for 26,000 sqm in Nowy Rynek, and the nearly 6,000 sqm taken up by Rockwool in the same office complex.
Despite the fact that coronavirus crisis has created a lot of uncertainty with regards to the traditional workplace, it has become clear that brick and mortar offices will remain critical in ensuring companies' success in the long-term.
"Although demand for offices temporarily slowed down over H1 2021, occupiers' appetite for quality space should return by next year at the latest. Even now, Poznań's Investor Service Office estimates that up to 1,000 new jobs may be created in the service sector, and this will naturally generate a rise in interest in the city's office offer", adds Zuzanna Kowalczyk.
Will supply keep up with demand?
The total office stock of Poznań is estimated at over 580,000 sqm, which places the city fifth in Poland's regional market (after Kraków, Wrocław, Tricity and Katowice).
"2019, when nearly 90,000 sqm of space was delivered to the market, was a record-breaking year in terms of new supply for Poznań's office market. The following months, however, were marked by moderate developer activity. Only 18,300 sqm of new space was completed in 2020, with most of this number being delivered by the Giant Office project. At the end of 2020, projects under construction totalled a rather modest 77,000 sqm", comments Ewa Grudzień.
Over half of this space will be delivered by H1 2021, while the remainder will enter the market no earlier than H2 2023.
"Due to the limited activity of developers, we can expect a supply gap in Poznań. Developer activity is of course likely to be driven by an expected acceleration in the modern business services sector, but new investments are a time-consuming process, so potential new projects are not expected to enter the market before H2 2023. This may intensify competition between occupiers for the best office space in the city", adds Zuzanna Kowalczyk.
The investment market – a slowdown after a busy 2019
Taking into consideration the last decade, Poznań was ranked fourth among the most popular regional office investment markets. Higher transaction values were observed only in Kraków, Wrocław and Tri-City.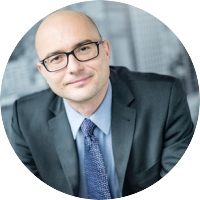 In the Poznań office market, we are facing rental rates that are on a par with Krakow or Wroclaw. This means that prime office schemes in the city can generate income comparable to the best office assets outside Warsaw. In terms of the capital value of office investments, Poznań should still be considered a market with considerable growth potential. Investor activity in Poznań reached its peak in 2019, when the city accounted for almost 24% of turnover outside Warsaw.
In 2020, on the other hand, as in other regional cities, the value of office investment transactions in Poznań was modest. The 40 million EUR total formed part of the sale of a 61.49% stake in GTC by Lonestar to the Hungarian investment fund Optima.
Prime office yields in Poznań should remain stable in 2021 and, depending on the occupancy structure, should be 6.75% or lower.
Vacancy rates and rents
Over the past six years, the vacancy rate in Poznań has registered significant changes. After reaching its peak in 2015, the availability of office space has gradually decreased, reaching only 7.5% by the end of 2018.
"A surge in new supply in 2019 has pushed the vacancy rate to 10.8%. This upward trend continued in 2020 as many companies postponed strategic decisions, such as expansion, due to the ongoing pandemic. At the end of 2020, the vacancy rate stood at 13.0%, which represents 75,900 sqm of immediately available supply. In the short term, the vacancy rate should remain stable, however moderate developer activity combined with relatively high demand is likely to mean a decrease in the medium term", concludes Ewa Grudzień.
Prime headline rents have been rising steadily over the past few years as a result of the limited availability of the new product. However, pandemic-induced uncertainty has halted the growth over the past year, with prime rents currently at 13.60-15.00 EUR/sqm/month. Rental growth, driven by limited new supply, is expected from 2022 onwards.
More details in the report "Office market in Poznań".