The company is preparing a platform of pro-environmental initiatives and good practice sharing in Central-Eastern Europe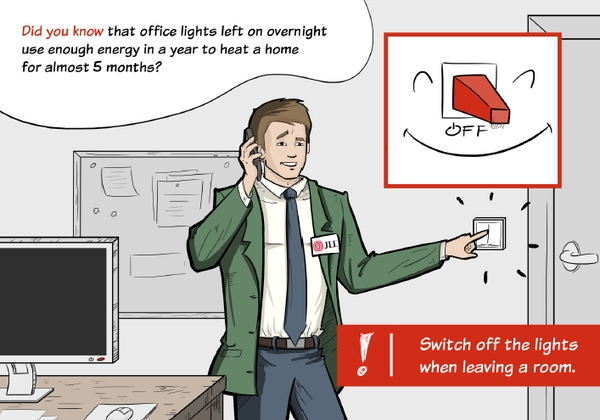 Warsaw, 28 March 2014 - JLL, an international advisory firm operating in the commercial real estate market, bases its Corporate Social Responsibility strategy on solutions that aim to increase the ecological awareness among both its employees and the tenants of properties managed by the company across Central-Eastern Europe.

Towards ecology

Joanna Gajewska-Sokołowska, Chief Operating Officer, CEE, JLL, commented: "We believe that companies should be responsible for their impact on the environment. As a company specializing in the commercial real estate sector, we are focused on pro-environmental actions connected with the use of buildings. We are involved in activities aimed at increasing environmental awareness and the promotion of good practice in our social and business milieu among the tenants of the assets managed by JLL, as well as clients, partners and subcontractors. We always start by implementing the ideas in JLL offices first".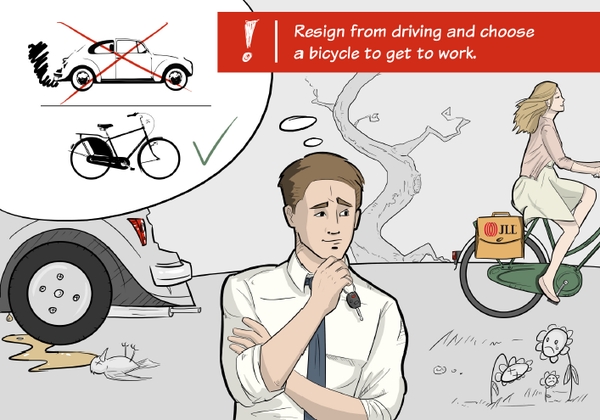 The actions undertaken within the campaign "We Are Going Green" include both informational and educational campaigns promoting good practice. The campaign also encompasses initiatives such as Earth Day and Car Free Day, encouraging employees to cycle to work (48.3 kg daily reduction in CO2 emission), or to collect plastic bottle tops.

We Are Going Green - for employees and tenants

The scope of the We Are Going Green campaign has been extended to embrace other CEE branches of the company, while 'Tenants Go Green' focuses on the tenants of properties managed by JLL. Other actions include used electric and electronic equipment collection campaigns, as well as compiling information materials for tenants about environmental care.

Ewelina Karpińska, Sustainability Coordinator, CEE, Property Management, JLL, said: "The Campaign, We Are Going Green, comprises both the actions involving our employees in CEE, and over 1400 tenants of more than 100 office, retail, warehouse and industrial properties managed by JLL in the region. One of the elements of the CSR campaign directed to both groups is our new picture guide, which demonstrates how each of us can in a simple way contribute to reducing electricity and water consumption, leading to a reduction in a building's impact on the environment."

JLL materials show that the computer left overnight for a year generates enough carbon dioxide to fill a double-decker bus. Similarly, if the lights were to be left on overnight use enough energy in a year to heat a home for almost 5 months. Such information and hints, presented in an accessible, entertaining form, are available in a guide addressed to the tenants of properties managed by JLL and the company's employees.