The best locations on the Polish office map, available with attractive rents and for a shorter period than usual - in other words, options that many companies could only dream about. And on the other hand - office space in slightly more difficult, typical office buildings, but with a significantly decreased rental rate. The abundance of office space sublease offers is inevitably connected with the ongoing period of economic slowdown, affecting several business branches. According to estimates by JLL, during the 2008-2009 crisis, companies operating in Warsaw offered 60,000 sq m of office space for sublease. After economic conditions returned to relative normalcy, companies quickly entered a period of growth. Now with the pandemic once again turning the economies of European countries upside down, companies are being forced to look for savings, and as a consequence, are more and more willing to make available part of their offices to other businesses. In Warsaw, for example, about 122,000 sq m are set aside for potential subtenants. How long will subleases be popular among tenants? As yet we do not know. However, it is worth taking a closer look at the benefits and challenges lurking behind such a solution. So here is the first article in a series devoted to practical issues related to the office space sublease segment.
Those who offer space for sublease, decide
First of all, it is crucial to analyze the possibilities of making part of your office available to others. Of course, this exercise can be omitted if the whole office is to be offered for sublease - especially, that in addition to subleasing, there are other ways to achieve cost optimization. So what are the issues worth considering? The maximum amount of space intended for sublease, the possible eagerness to share a social zone, sanitary facilities, and the reception area, making the technical infrastructure available to another company, including the Internet network or server room, and finally, the number of parking spaces that you can offer with the office space. It is really worth discussing these issues internally in advance and checking to what degree your company is prepared to experience the inconveniences that will surely appear with such changes.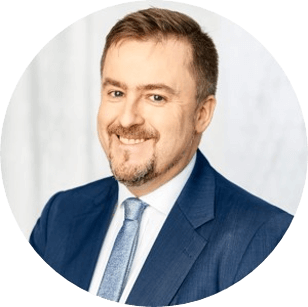 During this step, one should think about, for example, the details of electricity costs reconciliation, the issues of access to the sublessor's server room, and assess the implications related to fire regulations that will arise once space is divided. After all, it may be troublesome for the original tenant to create an evacuation route that will run through the space the sublessor occupies. How to react in such cases and what are the optimal possibilities of cooperation? An independent consultant from an advisory company would be in the best position to resolve these issues.
Does a building's owner have the right to refuse subleasing?
The next step is to analyze the lease agreement concluded with the landlord and in particular the provisions concerning the possibility of entering into a sublease agreement. In order to start the process of searching for a company that will be your subtenant, it is necessary to obtain the consent of the building's owner and to clarify the conditions under which such a sublease would be granted. For example, a possible prohibition of competition in the lease agreements should be taken into account. If such a provision is in fact included in the contract, e.g. with a company from the financial sector that operates in the same building, then you may not be able to cooperate on a sublease basis with another business from this sector. Such a non-competition clause is a fairly obvious example, but it is necessary to discuss with the landlord situations that could be discretionary and that may lead to unnecessary disputes.
Office inventory and the sublease process
The board has now made a decision to sublease the office. You agreed with the property owner on the rules for granting such a sublease. What now?
"From an operational point of view, a detailed action plan and the establishment of a team responsible for the sublease process, composed of employees from the company which is willing to offer to sublease its space or part of it, will be extremely helpful. For example, it would be good to involve an IT specialist at an early stage, who is perfectly familiar with the nuances related to the technological infrastructure of the organization, as he will be able to provide a relatively quick answer to any questions related, for example, to the distribution of the IT network or the possibilities of laying a fibre-optic cable in technical ducts. This, in turn, will help in the effective conduct of the sublease process", adds Jakub Sylwestrowicz from JLL.
It is also advisable to involve two particular people as early as possible in the sublease process. First, there will be a need for a lawyer who will prepare a draft of the sublease agreement based on the current contract. In addition, a representative of the facilities department should be involved as well. Often, the competitive advantage of a subleased office is that they are ready-to-move-in, fully-furnished spaces. So it would be advisable to prepare an inventory of furniture and verify whether you have the current floor plans, with possible layout changes. This will be necessary when completing attachments to the lease agreement. It is not worth postponing these issues until the last moment. Let's remember that an earlier assessment of the practical issues, which you will have to answer 'down the road', will help you conduct the negotiations process in a more efficient manner and would allow you to sign a more beneficial sublease agreement.
Is it worth it?
Good preparation for the process of subleasing your office also means adjusting expectations to market realities. You must bear in mind that in most cases, the sublessor does not earn on rent rates. Subleasing is treated as a means of cost optimization, searching for savings due to a change in the work model or temporary difficulties on the market - in this case, caused mainly by the ongoing pandemic. It would be ideal if you were able to recover 100% of these costs, but it is advisable to determine what degree of reduction you are able to accept. Therefore, it is necessary to analyze the competitive environment, including the asking rental rates in "your" office building, as well as in other office buildings in the immediate vicinity. This will allow you to determine the rates that ought to both reflect the market reality and be competitive enough to encourage other companies to consider your office.  
"The advantage of subleases is the expected flexibility of companies offering space on such terms. In the case of a sublease, it is crucial to lower the rent rate and offer a short-term lease agreement, which will allow your company to compete not only in terms of space offered directly by the landlords but also by flex space operators. Another incentive may be, for example, the willingness to settle the rent in PLN, even though tenants' rents are usually denominated in EUR. It is also worth considering securing allowances for a refurbishment of space meant for another company, or its rearrangement. Often even small incentives will be helpful, such as allowing the use of leased coffee services as a "bonus" in the sublease agreement. These aspects can all be part of the offer. But before you can make one, it is necessary to ensure effective, and visually appealing marketing. This includes professional photos, which are taken with the proper lighting and are well cropped, and which show tidy desks and other offered spaces. In the case of larger subleases, virtual walks or a series of newsletters aimed at companies interested in subleasing may be advisable" explains Jakub Sylwestrowicz.
There is a wide range of technical and business issues connected with signing a sublease agreement. In such situations, the professional support of an expert who knows the realities of the commercial real estate market in Poland will prove to be invaluable. An external partner can take over from the sublessor, a significant part of the duties involved in presenting the offer. This partner can also search for companies that are willing to sublease the space and help them through the first stages of a transaction.
More articles on practical issues regarding sublease coming soon!