Advisory firm JLL has been selected by the Portuguese company Porto Office as the exclusive commercialization agent responsible for leasing space at Porto Office A - the second phase of the office and services investment developed in Kraków.
"Porto Office is an extraordinary office project that combines modernity with nature. This was possible thanks to the building's unique location in the vicinity of a green area that encourages leisure time activities. Such close proximity to nature provides the employees with an opportunity to relax and allowing them to strike a balance between their professional and private lives. Furthermore, there are a number of shops, services, restaurants as well as hotels that are located close to the project. All this is available to our tenants without the necessity to cover long distances. Such advantages allow us to create a comfortable and modern place to work", says Jose Eduardo Gonçalves dos Reis, President at Porto Office A - the investor of the project.
Porto Office is a modern complex comprising two office buildings that correspond to the highest architectural standards and use the most modern technologies in order to meet the expectations of tenants and ensure comfortable working conditions.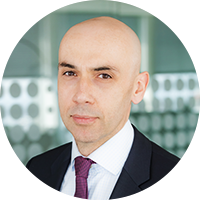 We are happy that Kraków will soon be able to boast another top-tier quality office complex. Tenants seek modern and flexible space developed in accordance with the principles of sustainable building. Building A of the Porto Office complex will be recognized with an LEED Gold certificate which will confirm the developer's focus on fulfilling the highest standards. We are sure that future tenants will appreciate the location, surrounding greenery and eye-catching architecture of the building.
Building Porto Office B was developed during the first phase of the project. This L-shaped building has 5,500 sq m of office and service space. The rectangular Porto Office A, the project's second phase, includes a green patio that will serve as a private garden for tenants. This building will supply the Kraków office market with over 7,100 sq m of space. Apart from underground parking, there are also plans to develop technical infrastructure in the complex's vicinity including rebuilding the pavement as well as developing a bicycle path and traffic lights.
Both buildings of the complex were designed by local company, IMB Asymetria office. Completion of the construction works is scheduled for the end of December 2018.