According to research conducted by Invest in Pomerania, residents of the Pomerania voivodeship like their region a lot – up to 86% of residents favorably perceive the quality of life in the Tri-City. Furthermore, an impressive 73% of residents are satisfied with living in the voivodeship. It turns out that they have a good prescription on how to not lose yourself in the daily hustle and bustle. The latest campaign "Live more. Pomerania", gives solid advice on how you can live and develop in harmony. Katarzyna Dziewicka from Invest in Pomerania elaborates on the assumptions, the quality of life in Pomerania and business prospects for the region.
JLL: How did you come up with launching "Live more. Pomerania" campaign? Needless to say, this is one of the most attractive regions in both Poland and this part of Europe.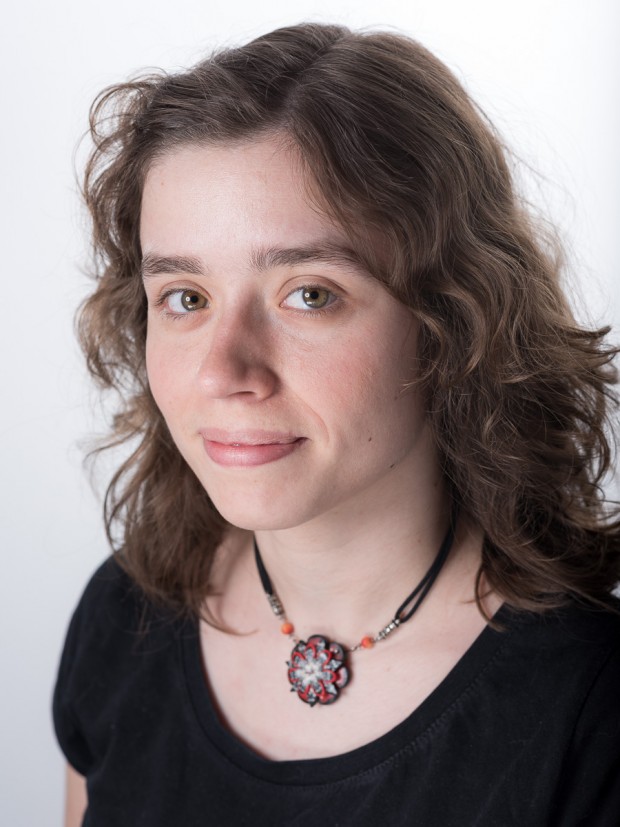 Katarzyna Dziewicka, Invest in Pomerania: Promotional activities ought to be included in the business strategies of all provinces as well as cities, regardless of their current position and attractiveness. Such projects are conducted by the biggest European metropolises - including Berlin and London. Pomerania's proposition allows us to compete with them. This was the reason for our decision to launch this promotional initiative. Furthermore, aside from the commonly known advantages of the region, we also recognize its increasing popularity amongst investors. For example, according to ABSL, Tri-City is currently the fourth biggest business services centre in Poland. Companies that operate in the industry currently employ 19,300 specialists in the region. As a consequence, this increases competition for employees - not only in our region but also in the whole country. Moreover, results of our research confirm that the youngest employee group - students studying in Pomerania - are not fully aware of the development opportunities that are available here. Unfortunately, this contributes to their migration to other cities across Poland.
Does Invest in Pomerania focus primarily on ensuring economic promotion or this time do you also concentrate on the size of the region's labor market?
Katarzyna Dziewicka, Invest in Pomerania: Our objective is to underline the high quality of life in the Pomeranian region, entice workers from other cities to come here and increase the retention rate of students. Indeed, such operations are in line with the assumptions for economic promotion as they are of the utmost importance to investors as well. The reason for this is simple - thanks to access to an extensive labor market, companies are able to develop their businesses even more.
What are Invest in Pomerania's plans for action?
Katarzyna Dziewicka, Invest in Pomerania: We have just launched the campaign and currently we are focusing on conducting intensive communication through social media due to the fact that our target group, consisting of students and employees of companies, are active on these platforms. The heart of the entire project is our website that constitutes the corpus of knowledge about the Pomerania voivodeship, and shows why it is worth relocating here. In the long-term, we want the campaign to have a flexible approach in order to observe the needs of the market and to adjust our activities accordingly.
Are your activities aimed at a particular group of employees, for example specialists from BPO and IT companies?
Katarzyna Dziewicka, Invest in Pomerania: We have identified several target groups of the "Live more. Pomerania" initiative. In the first stage, our actions are aimed primarily at the residents of the region who are very pleased with the quality of life in Pomerania. So we believe that they will serve as the best ambassadors for the project. Our research shows that up to 86% of them assess the quality of living in the Tri-City as high. Furthermore, 73% confirmed to be very satisfied with living in the voivodeship. Another target group of our campaign are the abovementioned students - young and ambitious people who are not fully aware of the scale of the labor market and the development opportunities that it can offer them. Of course we also focus on employees from the business services sector, mainly people between 23-35. Furthermore, we also take into account parents with small children as they represent the most mobile group. This is because they wish to provide themselves and their families with the best place to live along with good educational options, attractive employment and access to both nature and fresh air. They can find all of this here in our region.
Do you plan to launch promotional activities outside Poland as well?
Katarzyna Dziewicka, Invest in Pomerania: Yes, this is included in our plans as well. Our campaign is now targeting people from different countries by developing a bilingual website and conducting bilingual communications on social media. Furthermore, we will also examine whether the groups can be more interested in relocating to Pomerania. However, let us not forget about Polish migrants who are becoming increasingly attracted to the prospect of returning home because of Poland's well-performing economy.
Will partners be able to join in as the campaign develops?
Katarzyna Dziewicka, Invest in Pomerania: There is always strength in numbers. Therefore, we wish to invite to the campaign cities from the voivodeship, investors, as well as institutions and organizations - universities and scientific-technological parks. They are the ones that help to develop the region and should have a real impact as the campaign develops. That's why these institutions and investors will have information about employment prospects as well as their own success stories on "Work" tab on our website. A user encouraged by an attractive announcement will be able to comprehensively check the most essential information related to living in both Tri-City and the region as well as learning about possibilities offered by local universities.
What advantages, apart from the most obvious ones such as being Poland's top tourist destination characterize the region? How can Pomerania surprise people?
Katarzyna Dziewicka, Invest in Pomerania: Actually, we are often referred to as "the summer capital of Poland", but a strong tourist proposition only constitutes a small part of what we can offer our residents. They are very satisfied with the natural assets of Pomerania, in other words - access to nature and green areas. After work, Tri-City residents can go to the beach or have a stroll around the Landscape Park. People also positively assess the quality of air in the region. This is very important for Poles. What else? Some time ago, we held interviews with people who had relocated to Pomerania. What is interesting is the fact that most of them perceive the pace of living in the region as much calmer and slower. They feel that this aspect is very important as they are able to rest here and establish a balance between their private and professional lives. Furthermore, we are up-to-date with the quality of life amongst our residents as well as the level of urban services. This is confirmed by the awarding of an ISO smart city certificate to Gdańsk and Gdynia. All of these seemingly minor details add up and helps in creating a favourable image of life in the region. This entices new investors to the region as they focus not only on the scale of the local labor market but also on its quality.
Pomerania is one of the fastest developing regions in Poland. What will the future look like and what areas of the economy will have the greatest chance of continuing this positive trend in the region?
Katarzyna Dziewicka, Invest in Pomerania: Even before the end of this year we can already say that 2017 will be the best year since 2011 in terms of the number of work positions declared by employers, especially in the business services sector. We also recognize that interest amongst foreign investors is shifting from southern to northern Poland. This applies particularly to the BSS industry, which serves as one of the engines of the Polish economy. Furthermore, in the next few years we will also focus on developing industrial projects as well as those in the area of Research and Development. An increasing number of companies operating in our region are involved in B and R projects - they do not withdraw from their current specialization but expand the scope of activities to add more complex processes to it. This is related not only to the research activities but also HR, financial and consulting projects. As a result, this improves the quality of the local labor market and is excellent news for our residents who seek interesting and development-friendly work opportunities without the need to move to another city.
JLL: Thank you.