The historic area of the old Monopol Wódczany vodka distillery will be transformed into Monopolis - a unique project that will combine high-quality office, services and cultural amenities along with a wide range of restaurants.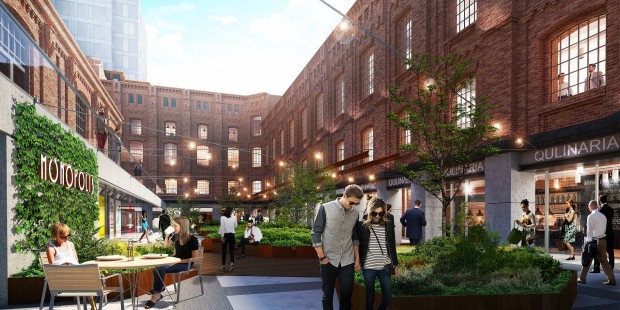 Łódź, 18 May 2017 r. - Monopolis is a remarkable project developed in the centre of Łódź by Virako. The company aims to create a unique combination of activities. Apart from office functions, where Virako will develop the most comfortable of working environments, the developer will also create space that will host significant cultural events, leisure activities and which will also be a place to relax.
- Today an office building – no matter how modern – is simply not enough. Workplaces no longer consist solely of a nine -to- five workstation comprising an office desk and a telephone. In fact, workplaces no longer just include social amenities such as hammocks and playstation consoles. Today, a workplace is perceived as a place where employees are able to spend their time in a comfortable environment – where we can take our laptop computers and cell phones, and work in green surroundings, or go to a cafe located on the floor below, meet our client at a restaurant or leave our children at a nearby day care center. All of these amenities will be available at Monopolis - says Krzysztof Witkowski, President of the Board, Virako
Monopolis will offer 23,400 sq m of high quality office space developed in the historical building and two new projects. In the post-industrial and historic M1 building, Virako will develop 7,000 sq m of modern office space. In the two newly-developed projects, M2 and M3 – there will be 8,050 sq m and 8,350 sq m of modern office space respectively. In total, the project will offer nearly 2,500 comfortable work places of the highest standard. Furthermore, the office buildings will offer the possibility for flexible arrangement of well-lit "open-space" office areas.
Apart from offices, employees and visitors of Monopolis will have numerous amenities at their disposal, such as restaurants, cafes, services points, green rooftop terraces, a museum of of Monopol Wódczany's history, art gallery, theatre, spa with a swimming pool, club for children and a kindergarten. The area of Monopolis will be both open and family-friendly. Children will find numerous playgrounds and places for development through workshops held at a children's club. Furthermore, adults will be able to use a wide range of cultural and recreational amenities. The concept perfectly fits in with the project of Nowe Centrum Łodzi – it is both modern and multi-functional as well as creating a remarkable space for the residents of Łódź.
- We have been developing and managing office buildings of the highest standards for many years now. We are aware of tenant expectations and how their needs evolve. Monopolis is the answer to this changing world. These offices are tailor-made – adds Krzysztof Witkowski.
Location of Monopolis
The new investment is located on the crossroads of two of the city's major arterial roads – Al. Piłsudskiego and Kopcińskiego Streets. The complex is within easy reach of Łódź Fabryczna railway station, Łódź Airport and the A1 motorway. Furthermore, Monopolis is well served by 23 bus and tram lines located in close proximity to the investment. 
Monopolis will undergo BREEAM 'Very Good' and 'Excellent' certification. In accordance with the requirements of the system, all construction and technology solutions applied within the complex will be dedicated to creating a comfortable and user-friendly working environment, optimizing operating costs, and reducing the complex's impact on the environment.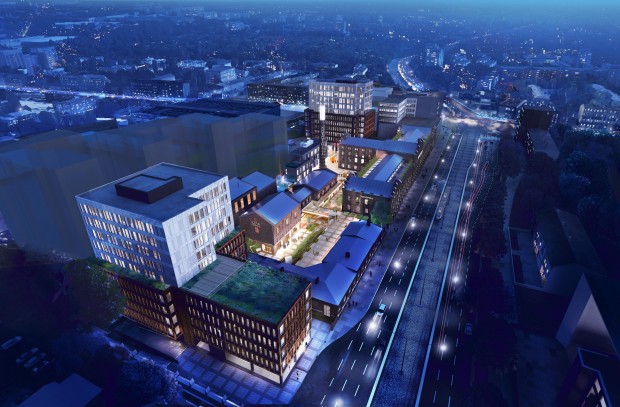 Architecture of Monopolis
The project of Monopolis was prepared by the renowned Polish architectural studio Grupa5 Architekci in co-operation with the Łódź-based Jerzy Lutomski architectural studio. While designing Monopolis, architects meticulously focused on each and every detail. As a result, they have created a location that will meet the needs of Łódź's residents and will comprise an excellent place for meetings, relaxation and other activities including cultural events.
- Monopolis is a remarkable place in both its scale and urban space planning, and it truly deserves a second life. We maintained the proportions of the original buildings, ensuring that the most important features are retained without any major structural changes. Additional office spaces will be placed in newly developed buildings. The historical character will be complemented with elegant modern solutions. As a result, office space will be intertwined with culture and recreation – says Rafał Grzelewski, Architect for Monopolis.
Particular attention ought to be given to architectural solutions that bring out the hidden beauty of the city's post-industrial heritage.
- A marvellous cellar is located on the lowest level. We decided that instead of it merely serving as a facility for storage or deliveries it should be better utilized. So we designed a two-tier open passage for recreation .The project is not just about buildings, but also emotions and a vision. The potential of this former factory and the investor's engagement encouraged us to develop a magical place for Łódź. Instead of a typical office space, we will have a real, vibrant location. I am sure that Monopolis will become another showcase of Łódź – he adds
Opening of Monopolis
- Łódź is known for adapting post-industrial areas to new functions. Monopolis has the opportunity to become a remarkable project in both Łódź and Poland. From its very beginning, the former Monopol distillery was closed to the general public because of the specificity of its operations. However, Monopolis will be a location that will encourage people to visit it. You do not have to be a restaurant-goer or an office employee to spend your time in the complex - says Hanna Zdanowska, Mayor of Łódź.
Construction works at Monopolis will be launched in H2 2017. The historical buildings of Monopol Wódczany will be both restored and adapted to their new functions during the first phase of the works. Modern office space will be developed in the old post-industrial building along with other city-forming amenities. The M1 Building, together with all the revitalized areas of Monopolis, will be delivered to market in H2 2018. Buildings M2 and M3 will be developed during the next phase and completed in 2019 and 2020 respectively.
The office market in Łódź
Łódź is the seventh biggest office market in Poland (after Warsaw, Kraków, Wrocław, Tri-City, Katowice and Poznań). Total office stock in the city totals 374,200 sq m. The 
city's central location combined with both access to qualified employees and a developed transport infrastructure has resulted in Łódź becoming one of the most sought-after investment destinations in Poland. Furthermore, in recent years, the city has been able to solidify its position as an important location for companies from the business services sector. In Q1 2017, the vacancy rate averaged out at 5.8% - the lowest rate of all the major office markets in Poland.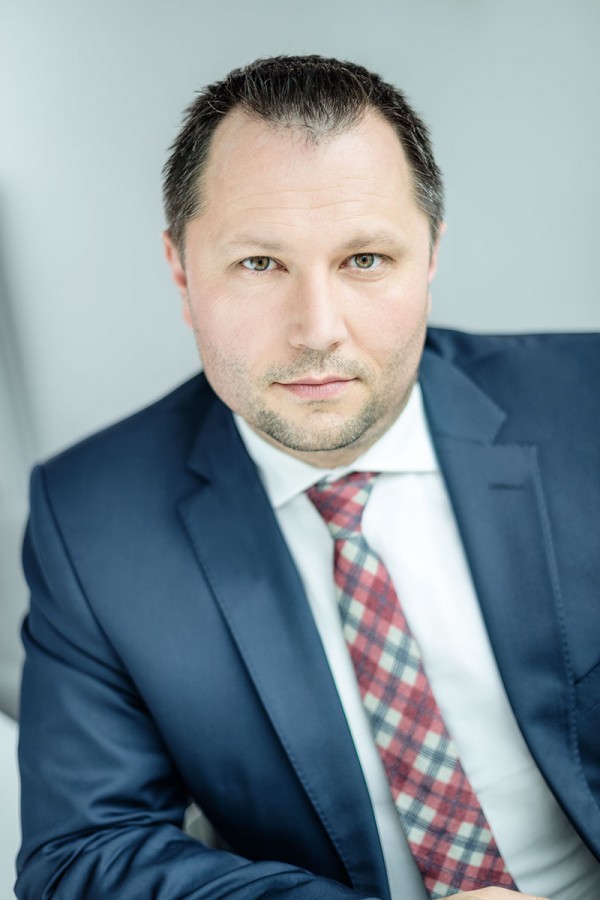 "Łódź continues to develop dynamically and attract companies that not only create new workplaces but also develop their structures and – as a result – increase the demand for office space. We believe that Monopolis will become extremely popular with prospective office tenants", comments Tomasz Czuba, Head of Office Agency, JLL.
JLL was selected as the sole commercialization and marketing agent for the Monopolis complex.
History of Monopolis
Monopol Wódczany is very much a symbol of Łódź's industrial legacy. Built in 1902, Monopol Wódczany was the city's third largest factory complex and over many years played an important role in Łódź's development. The factory went on to become the most modern site in the Polish spirits industry, enjoying its greatest success at the end of the 1970s when the company began production of flavored vodka. However, Monopol Wódczany was not only a place to work but also a centre for social and cultural events.