As was the case in the global financial crisis, the number of companies looking for cost savings continues to grow, with some deciding to sublease their offices.
The ongoing pandemic has dramatically changed market conditions in Poland's office market. This is reflected in the changing lease structure, where more than half of the contracts signed this year are lease renewals, there is both less space under construction and a sharp increase in the number of offices available for subleasing. An especially interesting trend is the growing number of square meters available for potential subtenants. According to data from JLL, in November the office sublease offer already totalled 240,000 sqm, half of which was located in Warsaw.
Subleases as a barometer
As experts from JLL point out, the growth of sublease deals serves as a litmus test for the global economic situation. The JLL team estimates that during the financial crisis a decade ago, companies operating in Warsaw offered 60,000 sqm of offices for subleasing. Currently, it is about 122,000 sqm. It should be emphasized, however, that during the last ten years the capital's office market has doubled in terms of supply, so it can be said that their scale is similar.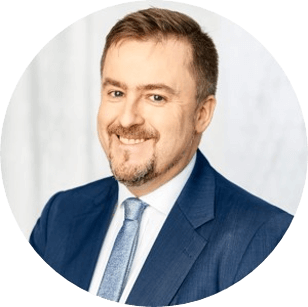 An increase in the number of subleases has been observed since about the second quarter of this year. This was because companies already knew then that the pandemic would not end quickly, employees would not return to fully occupied offices for a long time to come, and due to the worsening global economic situation, it would be necessary to introduce considerable spending cuts. A quite natural strategy in such a case is to reduce fixed costs such as those connected with the office.
According to data from JLL, subleases offered on the market would increase the Q3 vacancy rate in Polish cities by 2% on average.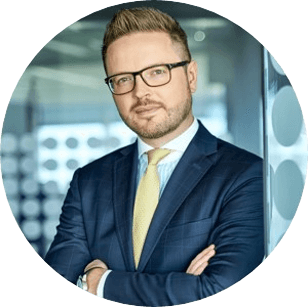 Adding subleases to the vacant space is not consistent with the methodology of collecting market data, because the space offered for sublease remains leased all the time. But we decided to do this exercise. By the end of September, the level of vacant space in Warsaw was 9.6%, and when we add the sublease agreements it would rise to11.6%. For comparison sake, in Kraków for example, it was 12.4% and 14.1%, respectively, and in the Tri-City it was 9.4% and 12.9%, respectively. Interestingly, in regional cities 70% of the space allocated for subleasing comes from companies from the business services sector, which usually want to sublease about 37% of their office. The above numbers may be impressive, but it should be remembered that only 5% of all companies from the business services sector, operating in regional cities, have decided to sublease a part of their office.
A good solution, but not for everyone
At first glance, the process of subleasing office space to another company seems quite simple. The company separates part of its office, concludes a mutually accommodating agreement, and generates savings. However, it turns out that subleasing is a project involving many different variables.
"Before signing an agreement with a company interested in subleasing our office, it is necessary to analyze whether such a solution does not violate, for example, the principle of prohibition of competition, which can be found in contracts of other companies that have signed a lease with the building's owner. There are also issues related to the separation of fire routes, distribution of the IT network, providing the subtenant with access to kitchens, sanitary facilities and media settlement. It is also worth considering additional incentives that will increase the attractiveness of an offer, such as enabling the use of leased coffee services, which may be treated as a 'bonus' to the sublease agreement", asserts Jakub Sylwestrowicz.
Proper preparation for the process of subleasing an office also entails adjusting expectations to the market's 'conditions on the ground'.
"We must keep in mind that in most cases the sublessor does not earn on rent rates. Subleasing is an opportunity to optimize costs. It would be ideal if the company was able to recover 100% of these expenses, but it is advisable to determine what degree of reduction we are able to accept", adds Jakub Sylwestrowicz.
For this reason, subleasing is not treated as competition for the traditional office leasing sector, but an additional opportunity that complements the range of options that are available on the market.
"Also it may not be suitable for all companies. Those organizations that work on so-called sensitive data and are surrounded by security procedures will rather tend to lean toward typical lease agreements. In addition, an increasing number of companies are considering flex offices as an alternative. This may be a better solution for tenants which are waiting for either their target office buildings to be handed over, finishing the space, or for setting a targeted working environment model", concludes Mateusz Polkowski.