An interview with Izabela Ciszewska, Senior Consultant in Tenant Representation Department at JLL, on the lease of service space in office buildings.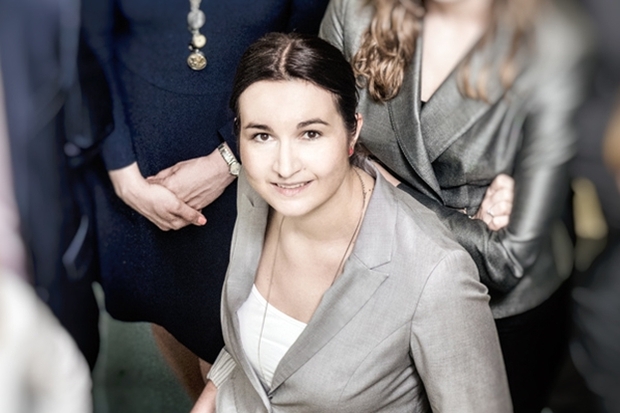 Anna Wasilewska-Dąbek: What are the differences in requirements between office and service space tenants?
Iza Ciszewska: The difference between office space and service space tenants is the preferred location within the office scheme. Service tenants occupy space on the building's ground floor in order to ensure access to their premises from the outside and, as a result, increase their customer base. Such areas are also higher than those leased by office tenants – they can even be up to 3 meters in height. Tenants often forgo the need for suspended ceilings and raised floors.
Anna Wasilewska-Dąbek: What kind of tenants usually occupy service areas in office buildings?
Iza Ciszewska: Catering companies are predominant among tenants of the ground floor areas in office buildings. Restaurants are extremely demanding tenants, who require a fully equipped kitchen with a ventilation system that is able to prevent kitchen odours from spreading to higher floors. Furthermore, it is important to have a separate entrance for supplies so that they will not disrupt the reception area and provide access to social rooms and toilets. It is advisable to design restaurant premises before the building is commissioned for use as the costs of adjusting an existing space to the needs of the catering sector can be very high. Location is also of paramount importance. An office building located outside the city centre may not be able to provide the restaurant with the opportunity to attract outside customers. As a consequence, the catering tenant will expect the building to be up to 70-80% leased before committing to the project. Sometimes this creates a vicious circle because restaurants/canteens are often major amenities for potential office tenants. Furthermore, different requirements characterize bank branch offices that are frequent tenants and sought after by office building owners. The finance sector primarily focuses on security aspects including a sophisticated access control system, an entrance other than from the building's reception and even bulletproof window glass. Bank branch offices prefer office schemes situated in central urban locations in close proximity to pedestrian footpaths.
Anna Wasilewska-Dąbek: Apart from the catering sector, are there any other tenants that are proving to be desirable for service areas in office buildings?  
Iza Ciszewska: Fitness clubs have recently become a crucial tenant. Generally, such companies select larger space - from 500 up to 1,500 sq m. As retail tenants they generally choose a location which is 'off the beaten track', either in the building's underground sections (if the scheme has such plans in the design phase) or on higher floors. In such cases, it is important to apply separate entrances or even lifts so that the club's customers and office employees are able to enter the building separately. Furthermore, the space should be over 3 meters high and be equipped with social rooms etc. If it is a fitness club with a comprehensive offer including saunas and jacuzzi, the office building must also comply with additional fire prevention regulations. However, there is not always an opportunity to implement such services in existing buildings. Fitness clubs should also have additional soundproofing so that office employees are not disturbed when working.
Anna Wasilewska-Dąbek: What else besides restaurants, banks and fitness clubs do tenants want to have in an office building? Newsstands?
Iza Ciszewska: Newsstands, pharmacies, hair salons and spas. Newsstands are not very demanding tenants – they select a smaller space without any specific arrangement preference, similarly to laundry houses that simply require access to a water supply. In the case of amenities such as travel agencies and pharmacies, a location ensuring access to potential customers is of crucial importance. For hair salons it is important to provide water supply as well as social rooms and toilets.
Anna Wasilewska-Dąbek: Kindergartens are becoming more common in office buildings as well.
Iza Ciszewska: Yes, that is true. Kindergartens are opened especially in large office complexes with a huge number of employees. They are specific tenants operating as an additional incentive for office tenants rather than tenants that generate significant revenue for the owners.
Anna Wasilewska-Dąbek: How do service area tenants arrange their space?
Iza Ciszewska: In contrast to office space tenants, they prefer to arrange the space themselves rather than relying on the building's owner. Furthermore, in such cases they also expect a relatively lower rent. This difference in preferences regarding space arrangement results from very specific requirements of service tenants, such as restaurants and medical points, who often have their own suppliers and engineers familiar with the specificity of their business.
Anna Wasilewska-Dąbek: Are lease agreements regarding service areas similar to agreements signed by office tenants?
Iza Ciszewska: Office tenants and service tenants differ in terms of the length of the lease agreement. For example, medical points sign agreements for 10 years or longer, while a typical office lease agreement lasts for five years. Furthermore, there are differences in the construction of rents. Catering tenants and office building owners often have contradictory expectations towards payments as restaurateurs prefer turnover-based rents while scheme owners are in favour of fixed rents. Tenants from the finance sector would rather pay stable rents. The terms preferred by fitness clubs also include turnover-based rent and the fit-out costs paid by the tenant. Therefore, as you may see, the expectations of all parties towards the lease of service space can differ greatly.
Anna Wasilewska-Dąbek: Thank you very much for the conversation.
Iza Ciszewska: Thank you.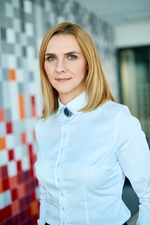 Anna Wasilewska-Dąbek
Communication Manager Poland&CEE, JLL
The interview was conducted by Anna Wasilewska-Dąbek, Editor of Bazabiur.pl. Anna is an expert in B2B communication, CRM and digital marketing. She gained her experience working for corporations such as DHL and King Sturge both in Poland and abroad for over 15 years. Anna works at JLL for 4 years.