Regina Gul, Project Manager at JLL's Project & Development Services Department and board member of the Polish Green Building Council, discusses the green certification of office buildings in Poland.
Anna Wasilewska-Dąbek: Can we begin by talking about the trend regarding green certification on the Polish market? How do we compare with other European countries?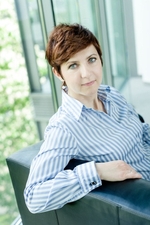 Regina Gul: One of the most crucial trends on the office building market is the increasing dissemination of the principles of sustainable building. It is more friendly towards both users and the environment throughout a scheme's life cycle – during its development, exploitation, reparation works, and finally demolition. Certification of newly-developed office buildings has gradually become the standard on the Polish market, especially for 'high-end' schemes. Projects developed in good locations in Warsaw, and which aspire to be among the group of the most prestigious projects, apply for one of these green certificates. Warsaw is the leading capital city in Central and Eastern Europe (CEE) in terms of the number of square meters of newly-built space applying for certification. Therefore, instead of green certification being a trend or temporary phenomenon we can definitely talk about this as a market standard. Although, when compared to Western Europe, we are at the start of our journey towards sustainable building, we are beginning to catch up. The most popular certificates on the Polish and CEE markets are the multi-criteria BREEAM and LEED certification systems. Their aim is to ensure precise and equal criteria of real estate valuation in terms of their influence on the environment. During the certification process, such parameters as energy and water consumption, emission of carbon dioxide and appliance of environmentally-friendly solutions and materials are taken into consideration.
Anna Wasilewska-Dąbek: Why is it worth applying for a green certificate?
Regina Gul: Active promotion of sustainable development is an increasingly common element of development strategies of many players on the real estate market, especially within the office space sector. Obtaining different types of such certification is currently one of the most popular methods of underlining one's engagement in the development of investment schemes in accordance with sustainable building principles. Such buildings are characterized by a higher occupancy rate due to the fact that it is easier for their owners to create a tenant portfolio consisting of strong, recognizable brands for whom a focus on the environment is a crucial element of an organization's culture. Furthermore, global corporations search for leasable space within certified buildings because these schemes are perceived as more user-friendly and more cost-effective in terms of overheads. A green certificate confirms that this specific office building ensures low water consumption, reduction in the emission of greenhouse gases, reduction of generated waste, low maintenance costs and a healthy internal environment as well as being a location that offers excellent access to public transport.
All of this, in turn, increases the value of the property and its image as a reliable investment. Thanks to such factors, more and more investors undertake numerous operations in order to achieve either BREEAM or LEED certification and to confirm that their buildings are ecological both in terms of used materials and during exploitation. Certified schemes are simply more reliable and more promising investments during their lifetime than non-certified buildings when it comes to maintaining quality and technical value. Another crucial factor for the increase in popularity among green certificates is the legal aspect. According to the 2013/31/EU directive, by 2020 all newly-developed buildings within the European Union must prove that they are 'nearly zero-energy' buildings.
Anna Wasilewska-Dąbek: Can you name some examples of green office buildings in Poland?
Regina Gul: Certified office buildings in Warsaw include, among others, Zebra Tower, Concept Tower, Rondo 1, Marynarska Business Park, Eurocentrum Office Complex, Metropolitan, Lumen and Skylight (the office part of the Złote Tarasy complex) as well as Business Garden. Outside Warsaw, good examples of green office buildings include Alchemia in the Tri-City, Malta House in Poznań, Green Day in Wrocław and Kapelanka 42 in Kraków.
Anna Wasilewska-Dąbek: You have recently joined the Board of the Polish Green Building Council*. What will be your role in the organization?
Regina Gul: My role will mainly involve educational activities directed at the broadly defined real estate sector and representing the Council as a speaker during conferences and industry events. As Senior Project Manager in P&DS team at JLL, I am responsible for services related to LEED and BREEAM certification as well as construction supervision and consultancy. Furthermore, I am qualified to conduct energy audits and ecological certification processes for new and existing commercial buildings (LEED Accredited Professional, BREEAM Assessor International, BREEAM In-Use Auditor). I believe that my in-depth knowledge and experience will contribute to promoting green building on the Polish market.
Anna Wasilewska-Dąbek: My congratulations on your appointment and many thanks for the interview.
* Polish Green Building Council (PLGBC) is a non-governmental organization whose mission is to positively influence the Polish construction industry by promoting and implementing the rule of triple responsibility: environmental, social and economic. The Council intends to transform the design, construction and operations of buildings throughout the entire country for the overall benefit of all residents as well as the participants in the construction process. PLGBC is a full member of the World Green Building Council.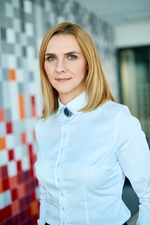 Anna Wasilewska-Dąbek
Communication Manager Poland&CEE, JLL
The interview was conducted by Anna Wasilewska-Dąbek, Editor of Bazabiur.pl. Anna is an expert in B2B communication, CRM and digital marketing. She gained her experience working for corporations such as DHL and King Sturge both in Poland and abroad for over 15 years. Anna works at JLL for 4 years.