Warsaw, 22 May 2015 – P4, operator of the Play cellular telecommunications network, has signed a lease agreement for over 10,000 sq m of office space in Marynarska Business Park complex in Warsaw. The international advisory firm JLL represented the tenant during the negotiations.
Jarosław Wojciechowski-Boruta, Procurement and Administration Director, P4 Sp. z o.o, comments: "Several prominent factors encouraged us to stay in Marynarska Business Park including great flexibility of office space, the building's convenient standards, close proximity to our contractors as well as attractive commercial conditions."
Karol Patynowski, Associate Director, Tenant Representation, JLL, adds: "We are glad to have the opportunity to cooperate further with P4 and the Play brand in determining their needs and long-term strategy with respect to their office space. The signed agreement is one of the biggest lease transactions executed in Warsaw's Mokotów office market this year."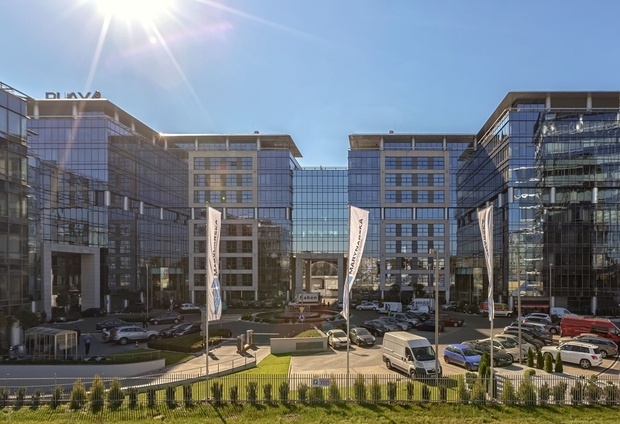 The Marynarska Business Park complex, located in the Służewiec Przemysłowy (Mokotów), at 7 Taśmowa St., consists of four modern buildings with 43,000 sq m of office space (45,900 sq m in total). One of the project's main attributes is its location near Marynarska's transport hub, which is a part of the NS route and provides quick and convenient access to the Okęcie airport and the city's southern ring road. Marynarska Business Park is also located in proximity to the city's rail network and a tram depot. Construction of the complex was completed in 2008.
Marynarska Business Park is owned by an affiliate of Heitman LLC.