Poland rises four places to 13th position in the Global Real Estate Transparency Index and is ranked higher than Switzerland, Denmark or Japan. The top ten highly transparent real estate markets attract 75% of global investment.
WARSAW, 30 June 2016 – Two-thirds of real estate markets globally have shown progress in levels of transparency over the past two years, according to JLL and LaSalle Investment Management's 2016 Global Real Estate Transparency Index (GRETI). The most transparent markets in the world are United Kingdom, Australia, Canada, United States, France, New Zealand, the Netherlands, Ireland, Germany and Finland. The ten countries identified as "Highly Transparent" by GRETI account for 75% of global investments into commercial real estate, highlighting the extent to which market transparency drives real estate investment decisions.
Poland registered an excellent result in this year's index and stands just outside the top ten.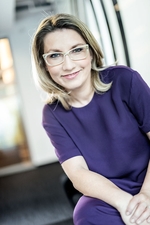 Anna Bartoszewicz-Wnuk, Head of Research and Consulting, JLL Poland, commented: "In the latest GRETI ranking, Poland has gone up from 17th to 13th position and is ahead of countries such as Switzerland, Belgium, Denmark and Norway. This improvement in Poland's position is the result of numerous factors, including wider access to consistent market data about a broader group of Polish cities, progress in development of zoning plans as well as advanced preparations to create Polish REIT funds which will be listed on the Warsaw Stock Exchange. Poland is also the highest ranked country of the CEE region. The Czech Republic occupies 20th position, Hungary 26th, Slovakia 29th, followed by Romania - 30th. In addition, it is worth pointing out that Slovakia and Romania have both moved into the group of "Transparent" markets".
Two-thirds of markets have shown improvement in levels of transparency since 2014. Improvement is generally correlated with higher foreign direct investment and corporate occupier activity, as investors and corporations help to accelerate transparency reforms and governments recognize that poor transparency will affect continued inward investment, long-term economic growth prospects and the quality of life of citizens.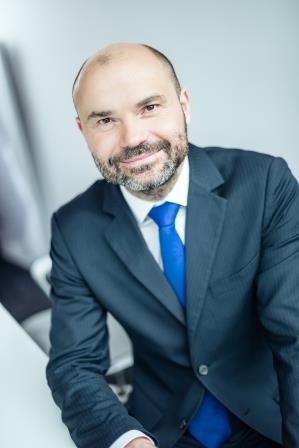 "The development of the real estate market in Poland can be considered in both quantitative and qualitative terms. It includes growth of supply, better access to detailed, professional analyses and expertize, transaction data and support from experienced business partners such as advisory and legal firms. Companies listed on the Warsaw Stock Exchange also allow for a greater transparency of market operations. The high activity among developers, investors and tenants is also visible - not only in Warsaw but also in all major agglomerations and, especially in the case of the retail market, smaller Polish cities as well. Today, Poland is a key, stable and recognized location for numerous international players and offers interesting opportunities for portfolio development and access to different investment products. Poland's high position in GRETI is another reason why Poland is attracting international capital", said Tomasz Trzósło, Managing Director, JLL Poland. 
Transparency Index 2016 – Top 20
 Category
2016 Composition Rank
Marke
Highly Transparent
1
United Kingdom
2
Australia
3
Canada
4
United States
5
France
6
New Zealand
7
Netherlands
8
Ireland
9
Germany
 
10
Finland
Transparent
11
Singapore
12
Sweden
13
Poland
14
Switzerland
15
Hong Kong
16
Belgium
17
Denmark
18
Norway
19
Japan
20
Czech Republic
Source: JLL, La Salle Investment Management
The ninth Global Real Estate Transparency Index is based on a combination of quantitative market data and other information gathered through a survey of the global business network of JLL and LaSalle Investment Management. This year's edition covers 109 global markets with 139 factors assessed. The data was divided into five subcategories – a) performance measurement, b) market fundamentals, c) governance of listed vehicles d) regulatory and legal, e) transaction processes. Countries/markets were assigned to the following categories: Highly Transparent, Transparent, Semi-Transparent, Low Transparency and Opaque. For investors, the Index provides a risk management tool. It offers comparative information across multiple geographies as well as support in preparing investment strategies and target allocation models for particular countries. The Index enables corporate tenants to assess locations across the globe. Transparent markets allow for an easier comparison of occupancy costs and preparation of tools necessary to make strategic decisions as well as raise the efficiency of transactions and facilities management. The report's results also serve as a tool for public institutions conducting operations in order to enhance economic transparency.
Jeremy Kelly, Director, Global Research Programmes at JLL and main author of the report commented: "These results are encouraging as they highlight the steady advances the global real estate industry is making. Improvements are down to a number of factors: initiatives to deepen the availability and quality of market data and performance benchmarking, the enactment of new legislation in several countries, the introduction of higher ethical standards, and the wider adoption of 'green building' regulations and tools."
Highlights from the report:
The most transparent markets in the world are: United Kingdom, followed by Australia, Canada, United States, France, New Zealand, the Netherlands, Ireland, Germany and France. These countries comprise the Top 10 of Highly Transparent countries with Germany moving into the group for the first time. The category is dominated by the "Anglosphere", but core continental European states are catching up. The Top 10 of Highly Transparent countries attract 75% of global real estate investments.
A further 20 countries have been identified as 'Transparent', the category which accounts for 20% of global real estate investment. Fourteen of these 20 countries are European, and Poland (13th) is a stand out country in this group and is now close to joining the 'Highly Transparent' group. Singapore (11th) and Hong Kong (15th) remain neck and neck for the top spot in Asia, whilst Taiwan (23rd) has moved into the 'Transparent 'category for the first time and Japan (19th) has moved up seven places.
The most rapid progress has occurred in the 37 markets that make up the 'Semi-Transparent' category. That said there is a notable disconnect between existence of regulations and their enforcement, particularly in land use planning, contracts and building codes. Mexico and the China 'Alpha' cities are on the cusp of joining the 'Transparent' category, India has improved on the back of regulatory reforms and Slovenia, Serbia and Bulgaria have moved into the 'Semi-Transparent' category for the first time.
Libya is the least transparent country in the world. African and Central American countries dominate the Opaque category.
The future of real estate transparency
Jacques Gordon, LaSalle Investment Management's Global Head of Research and Strategy, commented: "Our index shows steady advances which are a result of both the industry and governments efforts. That said there are too many examples of opaque and corrupt practices, poor corporate governance and failures in regulatory enforcement that are resulting in serious consequences for society, business activity and for investment. Investors and tenants will bypass countries unable to address these shortcomings, and will gravitate instead towards more transparent markets."
The report highlights a number of factors which will influence real estate transparency in the next several years. Revelations of the Panama Papers in early 2016 have led to mounting pressures for greater real estate transparency and put the fight against corruption decisively on the international political agenda. Beneficial ownership disclosure and anti-money laundering procedures will be embraced more widely and rigorously.
As new data capture techniques get adopted, the pressure mounts for real estate to raise the bar and achieve even higher levels of transparency.
There will be greater emphasis on regulatory reforms and on enforcement, particularly in semi-transparent markets where the greatest disconnect currently exists.
More information on the ranking, methodology as well as infographics can be found at http://www.jll.com/Transparency