Interview with Ryszard Świlski, Member of the Pomeranian Voivodeship Board.
Anna Wasilewska-Dąbek: The Pomeranian Metropolitan Railway (PKM) is a milestone for the development of transport infrastructure in the Tri-City agglomeration. How will it change mobility throughout the agglomeration?
Ryszard Świlski: In our opinion, this project is a milestone for the development of the whole voivodeship. Of course, Tri-City is the heart of the Pomeranian region. However, we are focusing on the bigger picture. Thanks to the Pomeranian Metropolitan Railway we will broaden the scope as well as reduce the distance among cities. The milestone represents an opportunity to use the Pomeranian Metropolitan Railway for communication and transportation of passengers from the 'Kashubian terrace' area, especially from Kartuzy, Kościerzyna and areas adjacent to Sierakowice. We want the residents of these areas to leave their cars at home or at Park & Ride parking lots and, as passengers, commute to Gdańsk as quickly as possible in comfortable conditions.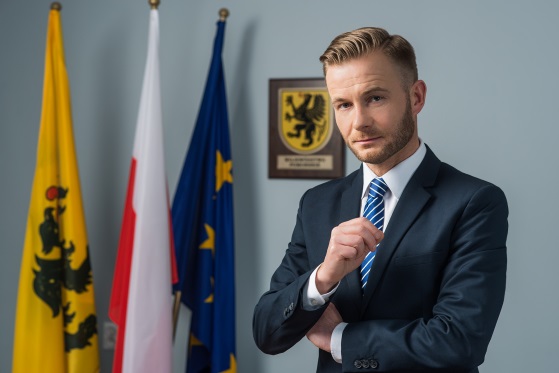 Anna Wasilewska-Dąbek: Thanks to this project, peripheral areas in the agglomeration are activated – how will the region's areas benefit from the new line?
Ryszard Świlski: Once, around 40 years ago, when the Fast Urban Rail (Szyba Kolej Miejska - SKM) was being developed "in the middle of nowhere", many did not comprehend the sense of such an investment. Today, entire economic, office and residential schemes are being developed around the SKM. It will be similar in the case of the Pomeranian Metropolitan Railway. On one hand, we are enhancing the whole area from Gdańsk Osowa, and the airport to Gdańsk Wrzeszcz . On the other, we are introducing increased mobility to Gdynia, which although already exists on the Gdynia-Kościerzyna network – we are enhancing further with the metropolitan system. Furthermore, what is most important for us and which I mentioned earlier is that we are creating the opportunity to commute to work and use numerous types of services (office, financial) for the residents of Kartuzy and Kościerzyna.
Anna Wasilewska-Dąbek: From September 2015, we are able to commute to Gdańsk Główny. From 1st October – to Kashubia, while from December - to Gdynia. What other development plans are there for the PKM and railway transportation in general for the Agglomeration?
Ryszard Świlski: In the first phase, we developed a new, high-class railway on the new line linking the airport with the Tri-City. In the second phase, which has just commenced, we have introduced new Pomeranian Metropolitan Railway trains to the existing line linking Kashubia with the Tri-City,  providing communication opportunities that passengers on the Kartuzy-Gdańsk line had not experienced for years.
In the third phase, we are planning to implement within this network new connections to Gdynia. We will develop two new railway stations: Gdynia Karwiny and Gdynia Stadion. In fact, Przewozy Regionalne are directly linking Kościerzyna and Gdynia and passengers are able to commute between those cities, but there is no connection to Gdańsk. Thanks to PKM passengers travelling from Kościerzyna will have the option of travelling to the city of Gdynia or, changing at Gdańsk Osowa to the city of Gdańsk. From the Gdynia perspective, passengers will be able to commute to the airport by changing at Gdańsk Osowa.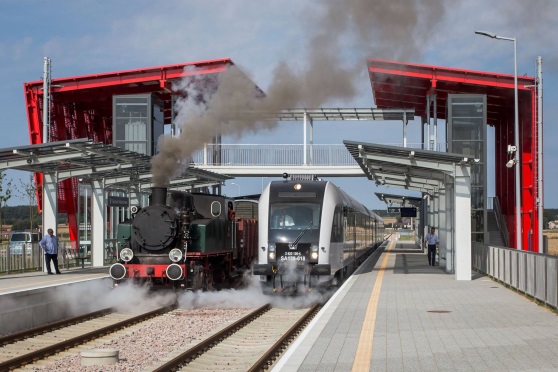 Anna Wasilewska-Dąbek: We are talking about a historic moment for the region.
Ryszard Świlski: Indeed! We are returning to the old connections, reactivating long disused railway lines that are being re-modelled because of the Pomeranian Metropolitan Railway. We created a new, 20-kilometer long railway line, linking Gdańsk Rębiechów, Gdańsk Główny and Gdańsk Wrzeszcz. Now, we are integrating this line into the railway network of Polish Railway Lines (Polskie Linie Kolejowe) nr 201. Thanks to the new investments and interchange scheme in Osowa or Żuków, new opportunities have been created for residents in the region.
Anna Wasilewska-Dąbek: Therefore, a resident of Kartuzy commuting by car to Gdańsk/Gdańsk Wrzeszcz will be able to comfortably cover the distance by train?
Ryszard Świlski: We wanted the travel to be as comfortable and travel time to be as short as possible. Services began on 1st October and we are currently monitoring the number of passengers using them. Such passenger mobility will open up new investment and development opportunities in the Kashubian region adjacent to the city of Gdańsk or the Kościerski County. This is a transport revolution.
Anna Wasilewska-Dąbek: What needs fine-tuning?
Ryszard Świlski: During each development phase we are working on timetables and adjusting them to the customers' needs. Since September, thanks to the current timetable, passengers are able to use the Pomeranian Metropolitan Railway to catch the first flight from the airport and after the last flight has landed. We are witnessing an inflow of passengers on a daily basis. Up to this point, we have transported 100,000 people – this gives us a satisfactory average of 3,500 people per day. We are flexible in terms of frequency and availability of connections on the newly-developed line. Although while commuting on line nr 201 we have to deal with the fact that it is used by others, this will change on 13th December 2015. SKM, the contractor for Pomeranian Metropolitan Railway, will take over the Kościerzyna-Gdynia connection currently held by Przewozy Regionalne. Therefore, we will naturally be able to schedule timetables with the same carrier. Logistically, this change will positively influence the process of timetable scheduling and changes.
Furthermore, we aim to consolidate fare prices. In addition, we are aware of the necessity to renovate railway line nr 201. We know that particular regions want to take over from Polskie Koleje Państwowe the local railway stations and modernize them.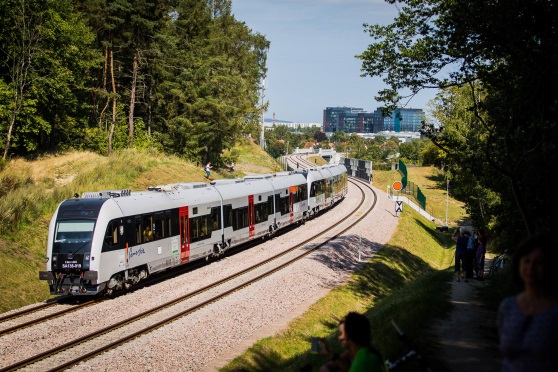 Anna Wasilewska-Dąbek: Tri-City can now boast a comprehensive urban railway transportation system which, apart from the metro and SKM in Warsaw, is the only other project of its kind in Poland. How will it influence the Agglomeration's prestige and how does it fit in with the area's marketing strategy?
Ryszard Świlski: We want Pomerania to become a destination for people from both Poland and abroad for the whole year. As a consequence we are starting to change the region's previous image of being purely a tourist destination. We do not only want to be perceived only as a place "by the sea". We have a great cultural offer, a wide range of sporting amenities as well as economic opportunities. The yards are flourishing and are now able to compete on both European and global markets by, for example, developing units and components for the wind power industry. Furthermore, the business services sector is still witnessing a continuing boom. We forecast an even bigger interest in the region as satisfied and dynamically developing investors are the best recommendations for other entities to move in.
Anna Wasilewska-Dąbek: According to JLL and Reas research report, the Pomeranian Metropolitan Railway will also influence the Tri-City real estate market, especially office and residential, making the region more attractive for investment. What do you hope to see in the future?
Ryszard Świlski: This investment is primarily aimed at economic development. Passenger transport is one thing, but people travel, more often than not, because they commute to work. It is clearly visible that a significant number of office investments that were planned around the development of the PKM have been given the green light and building has commenced. Witnessing what is going on in these locations, we see that the changes we were counting on are coming to fruition.
Anna Wasilewska-Dąbek: I would like to thank you for the interview and congratulate you on the project.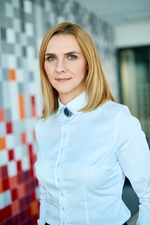 Anna Wasilewska-Dąbek
Communication Manager Poland&CEE, JLL
The interview was conducted by Anna Wasilewska-Dąbek, Editor of Bazabiur.pl. Anna is an expert in B2B communication, CRM and digital marketing. She gained her experience working for corporations such as DHL and King Sturge both in Poland and abroad for over 15 years. Anna works at JLL for 4 years.