Do Polish public administration units move with the times? It turns out that more and more of them indeed do - the number of state-owned institutions that have decided to lease space in modern office buildings has markedly increased in the past few years.
The interest of government and local government institutions in modern office spaces continues to grow. Over the past five years, tenants representing the public sector have signed agreements for 260,000 sq m in Warsaw alone. Experts from JLL expect this trend to strengthen in the next few years. This is because for both parties, the developers and owners of office buildings, as well as tenants from the public sector, these transactions represent a win-win situation. Office building developers and owners are very open to cooperating with public institutions, because they ensure stable income from office space lease as the state acts as the guarantor of payments. In contrast, authorities moving their headquarters from outdated buildings to new, functional office buildings that generate savings and create a better working atmosphere.
Office for an official
Unfortunately, we don't usually associate Polish public administration offices with words such as comfortable, friendly, effective or modern. Most of the traditional offices and buildings that belong to public administration units were designed and built several decades ago. More often than not, they are also buildings that have been adapted to the function they perform and have therefore not been adapted to today's requirements and market standards. What do you remember when you last visited one of these offices? Cavernous corridors and a large number of small rooms, or vice versa - poorly designed narrow passages in which you are crammed in together with other visitors.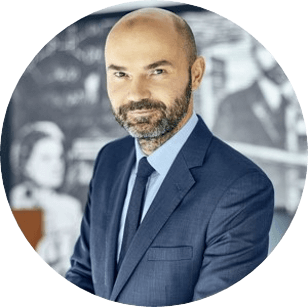 In new office buildings, the space is simply much more effective - it is designed with a focus on its purpose and the needs of both tenants and visitors. Not only is the number of employees taken into account, but also the number of potential visitors, the path they follow to settle a matter, and the time spent in a particular part of the office. As a consequence, public institutions are able to plan all of their functions effectively in a much smaller space.
Designing an office space based on the real needs of tenants not only ensures a higher functionality of the office, but also optimal use of available space.
"In addition, the standard is much higher not only in terms of aesthetic impressions, but above all in terms of ventilation and lighting, which translate into a reduction in operating costs as well as significantly improving comfort. Modern office buildings also perfectly respond to the growing needs of employees. We expect a number of amenities and an interesting layout from employers that will encourage us to come to work. So why shouldn't civil servants expect the same?", adds Tomasz Trzósło.
Modern and economical
The size of potential savings is on an individual basis, depending primarily on how inefficient the current location of a given office is.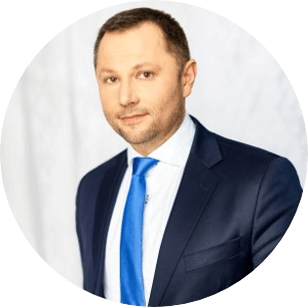 Many potential tenants of modern office projects are concerned about the cost of rent, which is of course higher when converted to a square meter. However, overall, total rental costs are ultimately lower due to better space effectiveness, lower operating costs and the possibility of obtaining revenues from the sale of their previous premises, e.g. for boutique residential projects.
Public institutions moving to newer buildings can therefore generate savings and, at the same time, provide their employees with an enhanced working environment, while the state or local government budget is not only able to generate savings, but additionally receive potential revenue from the sale of older buildings to developers.
The largest selected lease agreements concluded by public sector in Warsaw in 2014 - 2019
| | | |
| --- | --- | --- |
| Institution | Space (sq m) | Investment |
| Agency for Restructuring and Modernisation of Agriculture | 17,500 | Poleczki Park |
| Polish National Railways | 15,000 | West Station |
| Polish Financial Supervision Authority | 14,800 | Piękna 2.0 |
| Polish Development Fund Foundation | 10,300 | CEDET |
| Agricultural Market Agency | 9,800 | Karolkowa Business Park |
| Gaz-System | 9,200 | Cristal Park |
| Electronic Communication Office | 8,100 | G9 |
| City Transport Authority | 7,300 | JM Tower |
Source: JLL, 2019
"The public sector can significantly support the demand potential for office space, both in Warsaw and regional cities, especially if central offices would actually be located outside Warsaw, as announced by minister Jadwiga Emilewicz. In addition to possible cost savings for public institutions, this is also an additional opportunity to maintain Poland's GDP growth by generating demand for office space and thus indirectly supporting economic conditions in the country's construction and development sector", concludes Tomasz Trzósło.