Regus, the leading global provider of flexible workplace solutions, has leased more than 2,200 sq m of space at the Equal Business Park in Kraków, a complex that is owned by Cavatina Holding. Experts from JLL advised Regus on the processes of searching for the appropriate location and negotiation of lease terms.  
The office will be Regus' second location in Equal Business Park and the company's fourth in Kraków.
"Changing work patterns along with a rapidly growing business service sector are contributing to the growing demand for coworking office spaces. This can be seen in Kraków, the second largest office hub in Poland, where interest in this type of space has been steadily growing. As our first office in Equal Business Park was leased immediately, we decided to occupy even more space in building C of this investment", comments Rafal Gabteni, Regus Area Director in Poland.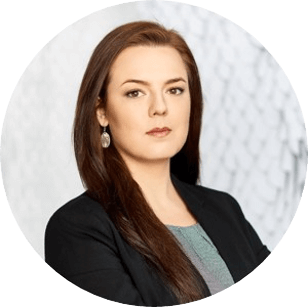 Cooperation between Regus and JLL in selecting new locations, which has been ongoing for a number of years, stems from the excellent understanding of the requirements and expectations of our client. It was no different this time, with the company's selection of Equal Business Park. Our client has decided on a building which has remarkable architecture and is well-served by public transport. The entire project fits into Regus' strategy and will certainly be an important location in the company's Polish portfolio
Building C, which has a total area of 23,000 sq m, is the third largest building of the Equal Business Park complex, which has been developed by Cavatina Holding in Kraków. The project's cutting edge design includes spacious terraces and a green patio. The fourth stage of the investment is currently under construction. It will provide a further 12,000 sq m. In total, the entire complex will have in excess of 61,000 sq m of office space.