Silesia is attracting automotive and BPO/SSC companies and is a strong location for commercial real estate projects. The investment attractiveness of the region stems from an extensive HR pool, well established transport infrastructure, an active special economic zone as well as a strong consumer market.
 Katowice, 30 December 2015 – Advisory company JLL analyses the Silesia[1] agglomeration in terms of economic conditions, the labour market and real estate sector.
The Silesian voivodeship is one of the leading regions in Poland in terms of economic and demographic potential. With 2.1 million inhabitants in 22 cities, the Silesia agglomeration is the administrative and economic centre of the Silesian voivodeship.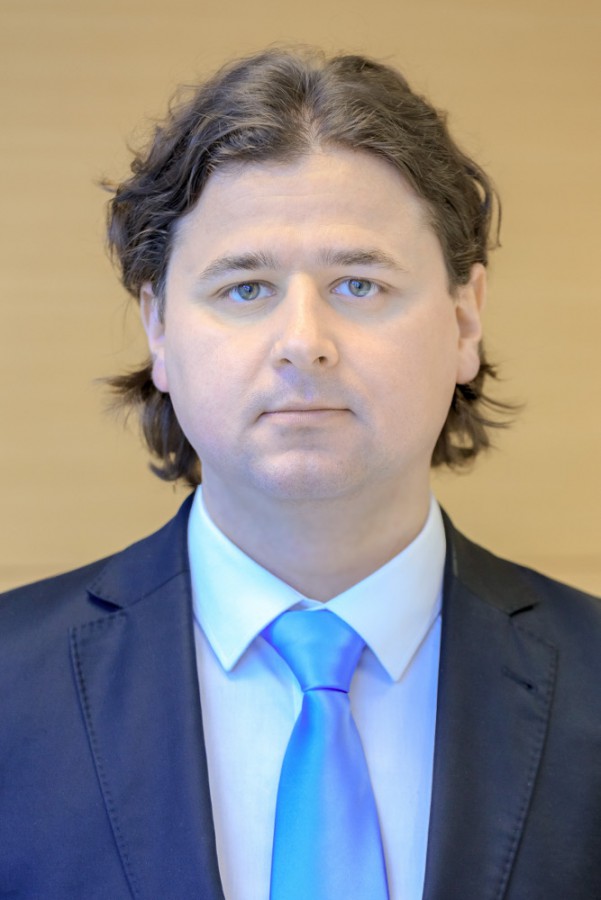 Przemysław Ciupek, Senior Research Analyst at JLL, says: "Associated in the past mainly with the mining industry, the Silesia region has undergone a significant metamorphosis to become a major automotive cluster and business services hub, as well as a well-established location for commercial real estate. Such assets as a pool of highly-skilled employees, strategic location, well-developed transport infrastructure, including road, rail and air connections, a proactive special economic zone and strong consumer market has helped to attract new investors to the region. The region is developing rapidly but we believe its potential is still untapped".
From mining to automotive and business services hub
The Silesia agglomeration has experienced significant changes since the beginning of Poland's economic transformation in the early 1990s.
"The most significant economic stimulus was created by the General Motors' investment in Gliwice in 1998. This along with investments made by Fiat in Tychy and Bielsko-Biala and new automotive projects in the northern Czech Republic and Slovakia, attracted several subcontractors to the region. This strong inflow of investments allowed Silesia to relatively quickly transform into an important automotive cluster in Central Europe. The second significant economic stimulus began in 2004, when Poland joined the EU and the first investments by the business services sector were made in the country. Currently, according to ABSL, the Silesia agglomeration ranks sixth in Poland in terms of employment in the BPO/SSC centres with foreign capital. However, taking into account its demographic potential, the region can quickly expand in the next few years. This can be seen in the growing number of office projects being implemented for the business services sector", adds Przemysław Ciupek.
These changes would have not been possible without the significant inflow of funds from the European Union and support from the Katowice Special Economic Zone (the KSSE).
"The Katowice Special Economic Zone was established in1996. During this period, the KSSE has expanded from 800 hectares to almost 2,400 hectares, and has attracted more than 260 Polish and foreign investors, who have invested approximately PLN22 billion and employed more than 55,000 workers", says Piotr Wojaczek, CEO of the KSSE.
Labour market
The dynamics of the regional labour market have changed considerably over recent years. The BPO/SSC sector and the manufacturing industry (especially automotive) are significantly expanding. Moreover, the large population creates a strong internal demand for shop assistants and retail specialists.
"The Silesia agglomeration offers a strong academic infrastructure, with both public and private universities covering all major educational profiles. Business services centres located in the region, both Polish and foreign, are generating a growing demand for specialists with a knowledge of various foreign languages. These recruitment needs can easily be satisfied by the large number of graduates in branch-related disciplines such as business and administration, HR, IT, philology, banking and finance, who know foreign languages. Katowice is also a strong scientific and research hub which can also attract advanced knowledge-based business services investments, says Agnieszka Kolenda, Regional Manager at Hays Poland.
Office market – BPO/SSC companies a key driver for development
The modern office market in the Silesia agglomeration is mainly served by assets located in Katowice. The city offers approximately 381,800 sq m of modern office space. Taking into account Silesia's economic and demographic potential, its sixth position in the office sector is certainly well below where it can and may be should be. However, the quality of office stock is on the rise and schemes in Katowice are well-prepared to meet the needs of new companies starting their operations, and to provide expansion possibilities for enterprises already operating in the city.
The growing business services sector generate developer activity and a healthy 58,200 sq m is under construction. The vacancy rate in Katowice totals 14.5%, while monthly prime headline rents amount to €12,5 – €13,75 per sq m.
Retail market – all type of formats available
The Silesia agglomeration is the second largest market in Poland in terms of retail stock (1.3 million sq m, covering all retail formats) after the Warsaw agglomeration. The reasonably high purchasing power of €6,991 per capita per year - 13% higher than the national average, the relatively low shopping centre density and moderate vacancy rate of 3.0% allow the Silesian market to be characterized as relatively healthy with development potential for the future.
Rents in prime shopping centres in Silesia range between €45 and €55 / sq m / month and are in-line with comparable schemes in Wrocław, Łódź and Szczecin.
Industrial market
With 1.65 million sq m of modern warehouse stock, and a further 133,500 sq m under construction, Silesia is the second market in Poland, after Warsaw, and is one of the most significant industrial warehousing hubs in Poland and the CEE region. The size of the population and proximity to consumer markets in the Czech Republic and Slovakia, a skilled labour pool and extensive transport infrastructure act as magnets for automotive, retail and logistic companies.
As of Q3 2015, the vacancy rate in the warehouse market in Upper Silesia stood at 6.7%, while headline rents amounted to €2.8 to €3.5 / sq m / month, with effective rents ranging from €1.9 to 3.1 / sq m / month.
[1] The Silesia agglomeration includes the following cities:Katowice, Sosnowiec, Gliwice, Zabrze, Bytom, Ruda Śląska, Tychy, Dąbrowa Górnicza, Chorzów, Jaworzno, Mysłowice, Siemianowice Śląskie, Tarnowskie Góry, Będzin, Piekary Śląskie, Świętochłowice, Knurów, Mikołów, Czeladź, Radzionków, Gierałtowice and Wojkowice.Three other important cities in the voivodship not considered part of the agglomeration are Częstochowa, Bielsko-Biała and Rybnik.