The global network, part of the IWG group, offering solutions in the area of flexible work and coworking, opens a new office in the historic Matejki 3 building.
Spaces, a global concept originating from the Netherlands and offering solutions in the area of flex work and coworking spaces, has leased over 3,300 sq m of space in the historic Matejki 3 building, which was previously the headquarters for the Union of Silesian Insurgents. The opening of this new branch of Spaces is scheduled for the end of 2020 or the beginning of 2021. Experts from JLL advised Spaces during the process of searching for the office and negotiating lease terms.
"Katowice is the fourth location, following Warsaw, Wrocław and Kraków, where we have decided to launch our Spaces concept. It is the largest office hub in Silesia and a vibrant economic and service centre that has great development potential for flexible spaces. In addition, the combination of a historic building and its unique history, with a prime location in the heart of the city perfectly meets the requirements of our brand. We are sure that this new location, just like our first office in Warsaw which a few days ago was given the Office Superstar award for the best coworking office of 2019, will be equally aesthetic and contribute to increased employee comfort", says Rafał Gabteni, Sales Director at Spaces in Poland.
Matejki 3 was built in the interwar period, and designed by Zbigniew Rzepecki - one of the leading architects of this period. The building is distinguished not only by architecture, but also by its excellent location, next to the Main Railway Station and Galeria Katowicka.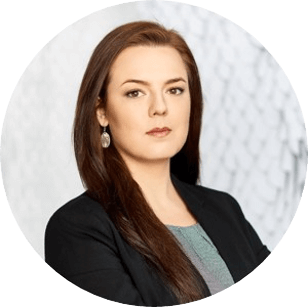 JLL's cooperation with IWG has been ongoing in Poland for several years. Together, we are conquering another market by opening the first Spaces in Katowice. It will take up the entire office space of the building. After the revitalization process is concluded next year, Matejki 3 will definitely stand out from the competition. The refreshed facade will restore its former glory while the renovated historic interiors will make it an interesting proposition for companies looking for flexible, original spaces with character.
Spaces is a network that was established in Amsterdam, and is now present in 47 countries on six continents. It offers flexible spaces tailored to the specific needs of its customers, who can either rent a desk on an hourly basis, a meeting room, or larger modules available on a 24/7 basis. All offices provided by Spaces are characterized by modern design and divided into zones for working in focus, holding business meetings or sharing meals with fellow users of the office space. Because the brand is part of the IWG group, Spaces' clients can use over 3,000 offices located throughout the world free of charge.