Olivier Thiel, Managing Director of Immobel, discusses the company's philosophy, creating added value for cities, new investment and a passion for working in the real estate market.
Nina Wiater: Immobel operates in six European countries (Poland, Belgium, France, Germany, Luxembourg, and Spain). What differences do you notice in running projects in these countries? Are there significant differences in the leasing process?
Olivier Thiel: The dynamics on every market is the same. The difference you can see relates to culture, habits, and the way of doing business. For example, in Belgium we are talking about lease prices based on a yearly lease while in Poland it is a monthly lease. However, no matter if these markets are performing well or not, they all have performance drivers that are based on the same principle.
NW: Immobel is developing various types of projects - from offices, and mixed-use buildings to hotels. What are the main assumptions about the company's strategy?
OT: We have a very clear strategy. We always purchase large, prime, multifunctional assets in city centres rather than locations in the outskirts. We know the market has changed over the last five years, with people looking for places where they can have a wide range of amenities, with some available 24 hours a day. They want to work in modern offices with access to retail and leisure areas and Immobel looks to mix all these functions. This is a key factor in our projects because in the end the quality of life is the most important for us. The core DNA of Immobel is 100% mixed-use city centre development. As an example, I can give Gdańsk where we have retail shops, apartments, an office, a hotel and a food court in one city center location (Granaria).
Central Point is a little bit different because it is single function (an office building only) but the entire neighbourhood is already a mixed functionality area, so it does not go against our philosophy.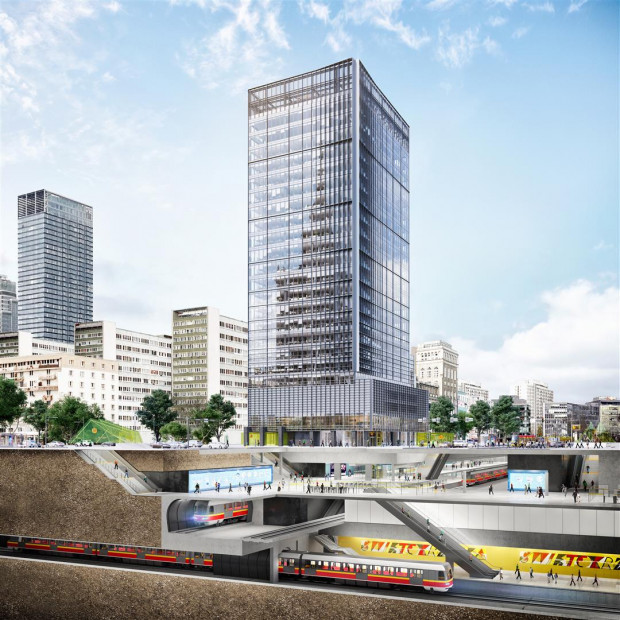 NW: You created the Immobel Social Fund. Can you say more about the activity of this fund? Who is the charity aimed at? Will you develop the fund in other countries apart from Belgium?
OT: Immobel Social Fund as you intimated is for the moment only in Belgium, but we are open to establishing charitable actions in other countries in the future. We are already helping people in need and organizations connected with city development.
The Immobel Social Fund offers financial support to Belgian professional associations and organisations operating in three fields: health, culture, and social inclusion. We have already provided financial help to the Erasme, Bordet and Saint Luc foundations, the La Monnaie opera house, and the Queen Elisabeth Music Chapel. Moreover, we encourage and financially support initiatives from Brussels-based professional associations which help young people from vulnerable backgrounds to discover their talents, regain self-confidence and push themselves into becoming responsible citizens.
NW: You have been present in Poland since 2010. How do you perceive the office market in Poland from the perspective of a Pan-European developer (with Belgian roots)?
OT: Poland is still in a transition process but is becoming an increasingly mature and stable market. The Polish economy has been growing around 5% annually. The buoyant conditions in the national economy is reflected in the number of take ups and new developments, as well as the commercial real estate sector's massive pipeline. This pipeline can be replenished if we sustain the economic growth that we have known over the last few years. We are an agile company so whatever happens we can act accordingly. However, I don't see any distress or great risk for Poland's market, even now during the Covid-19 pandemic. The value of the office market will remain at the same level, and Poland will shift from an emerging market to a mature European economy.
NW: Most of your projects in Poland have been implemented in accordance with the latest trend which revitalize old buildings (Cedet, Okrąglak, Kwadraciak, Granaria). Why this direction?
OT: First, we believe that if you take from a city or a country, you should give something back. Heritage is something which is important for a lot of people, and we feel it is a moral obligation to restore heritage sites when we can. For example, in Cedet we kept a landmark which was important for the people of Warsaw – we kept the façade's famous neon signage. It lends real character to the project. In Gdańsk, we created a mixed-use project built on an island in the river, which in the 17th century had granaries and when the city at the time was a centre of the Hanseatic League. We didn't destroy it, we integrated it with a project because we believe that in Gdańsk, there should be more integration between the old buildings and the new ones. It will give added value to the city.
We like to differentiate from our competitors by making something unique.
NW: Revitalized buildings often hide interesting stories. Did you discover anything unusual during the reconstruction of buildings in Poland?
OT: Yes, in Gdańsk we discovered that city was built by the Dutch. In the 17th century, as I mentioned before, Gdańsk was a center of the Hanseatic League, and cities in Europe were more connected than they are now. We can talk about the beginning of the European Union from this point. From the perspective of a pan-European investor it is good to know that this has been going on for many centuries. The granaries were built by the Dutch and now as a Belgium developer we can restore these monuments and develop a new project in the city center.
NW: Central Point will be Immobel's first tower in Poland. A unique project, located in the centre of Warsaw, just above the intersection of two metro lines. Could you tell something more about the project? What stage is the construction at? When is the final delivery scheduled?
OT: Delivery is scheduled for summer 2021 and works are proceeding as planned. Central Point is unique because it offers exceptional business space in a superlative location. Central Point businesses will occupy Warsaw's ultimate landmark commercial address – a compelling destination of prestigious elegance at the very heart of the city and one that offers flexible floorspace along with infinite options for bespoke office configuration. The biggest technical difficulty is that we are building on top of the crossing of two metro lines. This is the only place in Warsaw which will have access to two metro lines and the only place in Warsaw where you will have such easy access to public transport. Central Point is located in the middle of the historical centre, where all the buildings were destroyed during World War II. This is a place of huge historical value. Central Point will be completely different to other office buildings in the CBD area. However, even with all this construction work there won't be any disruption to the metro. In terms of layout, we have floors of more than 1,000 sq m for single tenants or multiple tenants. In my opinion, the architecture, quality, location and public transport are the biggest advantages of this investment.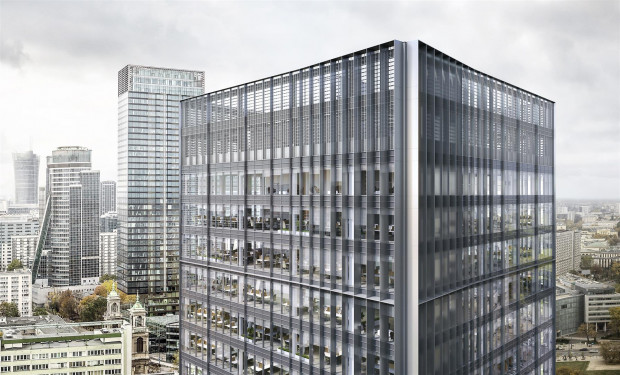 NW: Are there any new projects on the horizon?
OT: Yes, we are looking for new projects, but now during the Covid-19 pandemic it is not our priority.
Our priority is to work on what we already have and focus on delivering quality products in Warsaw and Gdansk.
NW: Apart from office projects are there other sectors you plan to become involved in (residential etc.)?
OT: We will stick to Immobel's philosophy and continue to develop mixed use buildings in city centre locations. We stick with what we know best. Logistics is a very interesting market, but we are not a logistic developer, so we won't go down that path. We have a clear view and we will target sectors that we know best.
NW: What do you do in your free time? What motivates you to work?
OT: I would never do any other job than developing real estate. It is the most diverse job you can imagine. We work in six different countries, and we have contact with a lot of different people. There are a lot of aspects - legal, technical, architectural, commercial – all these elements mean I am very passionate about my job. Apart from the real estate market, my big passion are sports especially endurance sports, skiing, and also - a little more hedonistic perhaps - wine. On a professional level, every day brings its own problems, but finding solutions is what makes our work so interesting.
NW: Sports helps you a lot in solving these problems?
OT: Absolutely, I run a lot of marathons, triathlons and it helps me a lot. If you can take a break and clear your head after a long run you can come back home with good ideas on how to solve the problem. If you stay indoors too much and don't have a helicopter view on a situation, you can lose some perspective. A long run of 2-3 hours helps to clear the mind.
NW: I couldn't agree more! I'm running and swimming and it helps me a lot too.
OT: So if you took up cycling you could do a triathlon as well?
NW: Yes exactly! Thank you very much and I wish you and Immobel all the best for the future.
[Update September 16, 2020]
One of the Immobel flagship projects, Granaria in Gdańsk, won the award for the best urban project in the world in the MIPIM Awards 2020 competition. The investment competed with projects carried out in Brussels, Moscow, and Paris. MIPIM Awards is the most recognized global competition gathering all participants of the real estate market, and the competition Jury includes delegates from all over the world. Congratulations!