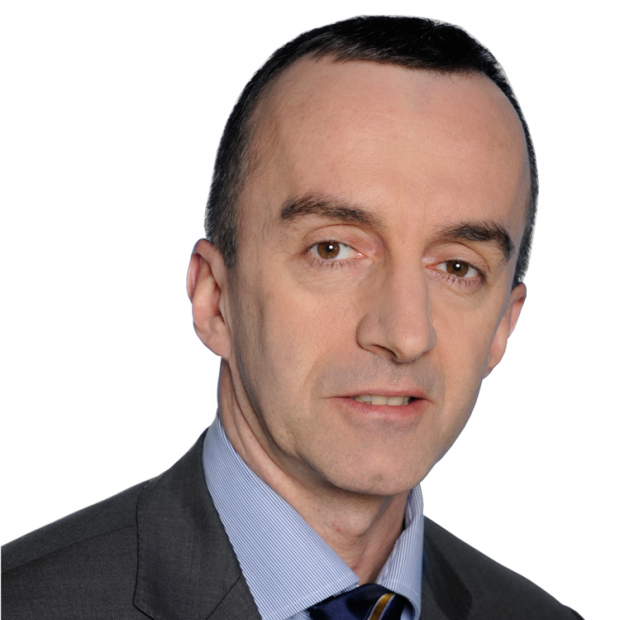 ABSL is a non-profit organization born out of the needs of firms operating in the business services sector. Currently, it connects 180 global investors with its main objective being to support companies from the industry in their further development as well as having open dialogue with entities that have direct influence on their success. The organization's nine-year presence in Poland has helped the sector to grow at an almost exponential rate. Currently, the sector employs over 250,000 highly-qualified specialists. Paweł Panczyj, Managing Director at ABSL, talks about the organization's success with Anna Wasilewska-Dąbek, JLL. 
ABSL has been present in Poland since 2009. Are there any similar organizations in other countries?
Paweł Panczyj: Yes, we are also present in Romania and the Czech Republic and, since the beginning of 2017, in Switzerland.
Some may find this Western-oriented development curious…
Paweł Panczyj: Our presence in Switzerland results from the need to manage the potential of companies from the business services sector located in the country as well as the need to respond to the situation on the global market. The activities are conducted on the basis of franchise with local development being dependent on the needs of Swiss. The experience we have gained in Poland and other Central and Eastern Europe markets will be the foundation for such operations.
How does ABSL promote Poland abroad?
Paweł Panczyj: The promotion of both Poland and Europe as potential destinations for companies from the business services sector, is conducted through ABSL International and is based on joint operation in all of the countries that we are present in. We regularly organize annual conferences dedicated to C-Level Managers who are responsible for deciding on the location for further expansion. We discuss Europe's investment potential with a special focus on Central and Eastern Europe and act as a partner for developing such activities. Every year, our conferences attract approximately 150 people – representatives from companies that are already present in our countries as well as those who are considering new locations for their centres. In the past, conferences have been held in New York and London, and this year there will be other cities which are of crucial importance for the sector's development. Once again, we have New York and London on our radar but Frankfurt and Zurich will feature as well. However, ABSL mainly comprises activities aimed at companies from the sector, based on an exchange of knowledge. We meet regularly - every few weeks – with companies associated with ABSL and discuss current local and global matters. Such meetings are held in all of Poland's major cities. Mutual support in the sector's development, and the encouragement of new companies to start a dialogue with us enhances the development of the whole organization.
Which will be exemplified by the conference scheduled on 12-14th June in Łódź?
Paweł Panczyj: Indeed. In order to select the location for the conference in Poland we used the same criteria that brought us to New York, London, Frankfurt and Zurich. We voted in favor of Łódź due to the fact that our analyses indicate that this city has a great chance to become another business hub, such as Warsaw, Kraków and Wrocław, and will undergo significant development in the next few years.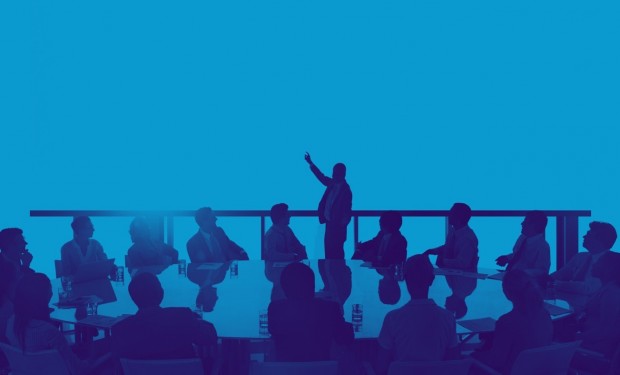 What are the biggest challenges that face the business services sector in Poland?
Paweł Panczyj: The main challenge for the sector is the "talent pool" – access to qualified candidates to work in business services centres. This business requires a constant upgrade of knowledge. New competences that are required in increasingly advanced projects are redefined so quickly that it sometimes becomes challenging to find people with suitable qualifications on the Polish market. This means that business services centres need to, at least in the initial stages of operations, obtain such employees from abroad in locations where companies from the industry have been active for several years – namely Western Europe. Furthermore, staffing these 'initial positions' against a background of reduced numbers of students and graduates is a challenge that we need to face as well.
Will the increase in labour costs limit the development of the sector?
Paweł Panczyj: The increase in salaries is a challenge that companies cope with by changing the complexity of processes serviced in Poland. Today, robotics and automation means that there is no point in increasing minimal remuneration in the least complicated sectors as the global trend is based on re-location of such processes to Asia. So this increase in wages is reflected in the complexity of the processes. The more complex the process, the more the employer is willing to pay for a person with sought-after competences. This is a trend that will allow Poland to further enhance its position as an attractive investment location thanks to the quality of the staff. This is one of the main advantages in obtaining services for the most advanced projects.
Do you think that Poles will permanently replace specialists from Western European locations?
Paweł Panczyj: Poles ask questions not just out of curiosity but also in order to comprehend, modify and improve the process. Such behavior is highly favored. The specificity and development of the business services sector is based on the fact that nowadays, an attractive job in the industry can now be found in Poland and not – as 10 years ago -  solely in New York, London, Frankfurt or Zurich. Therefore, you do not need to travel and be separated from your family and there are no dilemmas related to working abroad as in the previous decade.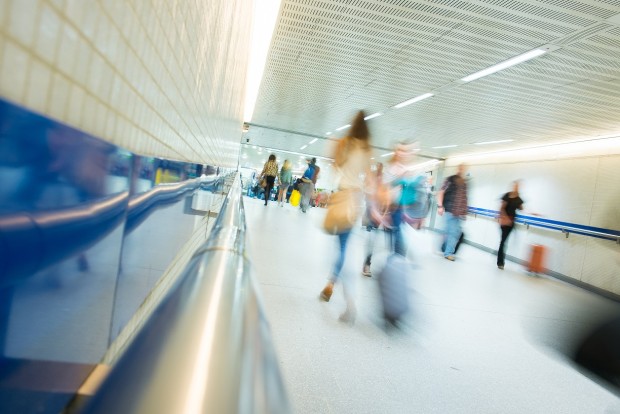 It seems that the employment that the BPO/SSC sector offers might persuade Poles in other countries to return home.
Paweł Panczyj: In Poland, there is a large number of jobs that provide prospects for development in the industry. Furthermore, what is important is the fact that Poles come back from emigration not because they "did not make it" abroad but on the contrary – because they were successful and now can now take advantage of the competences they have attained, here, in Poland. 
Which counties are Poland's competitors in the business services sector?
Paweł Panczyj: In its current development stage, Poland competes with Western Europe. Polish cities compete for new projects with cities such as Dublin, Belfast, Manchester, Aberdeen and Glasgow as well as cities in both Spain and Portugal. Due to large activity from the financial sector, capital cities are coming back into vogue and, therefore, investors are once again looking at Warsaw, Budapest, Prague and Bucharest. One thing is for sure, we are not competing with Asia. Only simple processes, which were in Poland at the beginning of the industry's development and which are now automated, are transferred to Asia. In this place, we obtain more In Poland, complex projects have now supplanted these simpler processes and this trend is likely to increase in the next few years.
Today, Kraków is the number one location in terms of employment in the sector. Which city will experience the greatest employment growth?
Paweł Panczyj: We recognize increasing interest in Tri-City, which is seeing significant growth. In our opinion, Kraków will retain its leading position despite a slight slow-down in growth. We also expect sustainable development of other locations throughout Poland. As mentioned previously, Łódź is very likely to cement its position as an up-and-coming destination for the sector. Katowice, Wrocław, Poznań as well as numerous smaller cities that foreign investors did not even consider a few years ago – such as Bydgoszcz, Szczecin and Lublin are all set to attract more business from the sector. Poland's great advantage is the fact that it has at least a dozen or so urban centres that are attractive locations for providing services to business processes.
Will smaller cities stand a chance in attracting large, international players or will they rather remain as destinations mostly provide services for national companies?
Paweł Panczyj: Smaller cities are interesting investment locations for Polish companies from the industry as well as IT concerns for which a candidate's proficiency in English is sufficient and market scale is not as important. A good example here is Lublin, which already has strong competences in the technological sector. In the past, the city served as an HR 'feeder' pool for Warsaw but today we recognize the return of employees to Lublin, which has resulted in attractive opportunities for professional development in the city. Furthermore, we also have cities such as Rzeszów, Olsztyn, Białystok, Szczecin, Jelenia Góra and Koszalin which are examples of smaller cities that have attractive employment opportunities.
Does the quality of office space matter?
Paweł Panczyj: It does! Nowadays, an astute investor, as well as offering non-payment benefits, also focuses on attractively arranged office space in order to create interesting, comfortable workplaces that will distinguish the company from the competition. Such an investor has the essential advantage that not everyone is aware of. Often, people responsible for making decisions regarding the selection of locations do not fully comprehend the importance of both the location and the office where employees will work. Personally I think that this is a hugely important task and a great challenge – for developers as well as real estate advisors.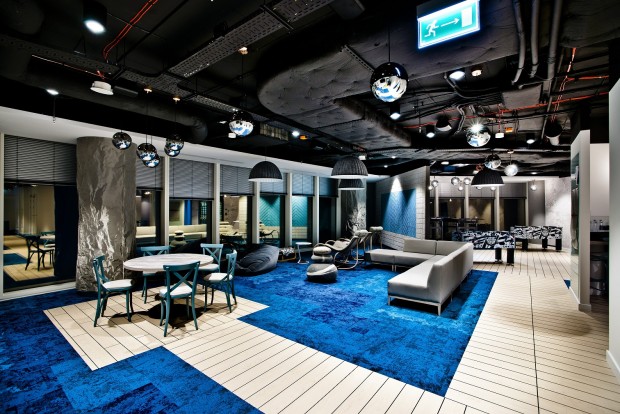 Will the recent events on the political stage, such as Brexit and Donald Trump's victory in USA's presidential election, have any influence on the sector's development in Poland?
Paweł Panczyj: According to our analyses and observations, the business services sector in Poland will continue to develop despite these recent political events. However, we ought to bear in mind that political developments can have an impact on the pace of the sector's development.
Will Poland's current image on the international stage, partly affected by domestic politics, discourage investors?
Paweł Panczyj: First of all, we ought to divide economic issues from political issues. The process of selecting space is always accompanied by questions regarding the political climate, but its importance holds no value in calculations, charts and tables. Economically, there is no doubt that Poland is a place well worth investing. Access to highly-qualified employees in countries from Central and Eastern Europe is a natural magnet for investors and Poland – thanks to its size – is the region's most attractive location. ABSL's task is to understand how political events might influence the sector and how to use them for further development.
Thank you.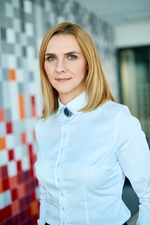 Anna Wasilewska-Dąbek
Communication Manager Poland&CEE, JLL
The interview was conducted by Anna Wasilewska-Dąbek, Editor of Bazabiur.pl. Anna is an expert in B2B communication, CRM and digital marketing. She gained her experience working for corporations such as DHL and King Sturge both in Poland and abroad for over 15 years. Anna works at JLL for 6 years.