The Służewiec district of Warsaw has had to come a long way to occupy the prominent position it does today. With modern office stock totaling 1 million sq m, it is currently the largest office hub in Poland. Planned investments in transport infrastructure will eliminate some of the obstacles to the district's development and improve connections with the rest of the city. The Wola district also continues to gain strength – according to 'lege artis'(lit. 'by the law of art') - with the development of its infrastructure, the district is witnessing an influx of residential and retail investments, and high concentration of high-quality office buildings in the area of Rondo Daszyńskiego roundabout. Furthermore, with the close proximity of the centre of Warsaw, the area is looking to become Warsaw's new financial district .
Jarosław Zagórski, Commercial and Business Development Director at Ghelamco Poland, discusses this changing map of Warsaw.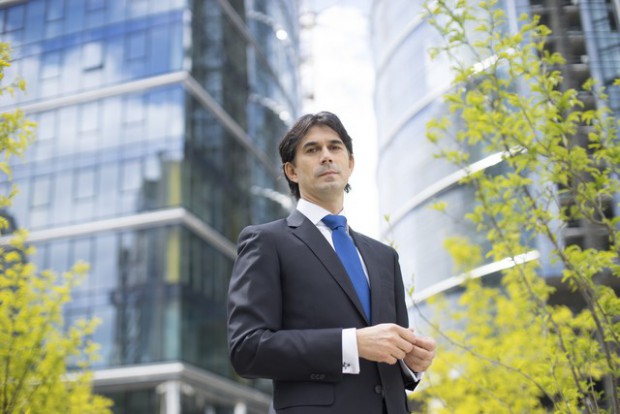 Anna Wasilewska-Dąbek: Mokotów – has development of Służewiec Przemysłowy's office market now passed its peak?
Jarosław Zagórski: Mokotów comprises over one quarter of Warsaw's entire office market. An office district of such scale and maturity will, in all likelihood, continue to do well on the market. A number of tenants will remain here for the long-term due to the district's close proximity to Warsaw Chopin Airport. Mokotów's continued development is illustrated by new office projects planned on Żwirki i Wigury Street and in the areas adjacent to the airport. In the future, both locations will be perceived as one, single area. Furthermore, Mokotów is becoming an increasingly interesting and diversified district. There are two aspects of this internal diversification: first of all, there is a significant variation between the rates of older and new buildings; and between properties in better and less attractive locations within the district. I remember when the Warsaw market offered 500,000 sq m of office space and there were essentially only two regions: the centre and outside the centre, where rents were fairly equal across the board, regardless of location. Warsaw is now becoming a more mature market where it is normal for rents to vary, even in projects located just across the street from one another. This makes both the market and our job much more interesting.
Anna Wasilewska-Dąbek: Will Wola and Mokotów be competing for the same client profile?
Jarosław Zagórski: In Wola, we often deal with relatively tall buildings. The costs of development of such schemes are higher. Also, the price of land plots are higher when compared to the prices in Mokotów. But, if we witness a leveling off of rental rates, financially it will not make a great deal of difference for the tenant when faced with a choice between Wola and Mokotów.
Anna Wasilewska-Dąbek: And if Wola's rents do level off?
Jarosław Zagórski: If such a thing would really happen, Wola would be much more interesting for companies willing to be closer to the City Centre. Mokotów, on the other hand, would appeal to those willing to stay in close proximity to the airport as well as those focusing on the number of available parking places.
Anna Wasilewska-Dąbek: Therefore, a company operating with a large fleet of company cars, necessary to conduct business activities, won't select Wola?
Jarosław Zagórski: Currently, the demand rate for parking places in Mokotów averages one parking place for every 30-40 sq m of occupied office space. Taking into consideration Warsaw's policy on issuing construction permits in the centre, it is assumed that the city is heading for an average of one parking place for every 200 sq m of office space. In this case, Wola will not even come close to Mokotów in terms of available parking.
Anna Wasilewska-Dąbek: Aren't the communication difficulties of Służewiec rather discouraging?
Jarosław Zagórski: It is worth pointing out that despite some communication difficulties, which are relatively bigger than in other parts of Warsaw, a number of companies have decided to select Mokotów due to the fact that their clients have their offices located there. Furthermore, one can also see how people get around the district, with a significant number preferring to walk to their business meetings as their clients are located just down the road. In the past, the concentration of companies was so high in Mokotów that there was little incentive to locate elsewhere. It was also difficult to relocate a tenant outside the district – the flow of tenants was rather in one direction – to Mokotów. Today tenants move in and out of the area which is a natural trend given the maturity of Mokotów's office market.
Anna Wasilewska-Dąbek: Crown Point, Crown Square and Crown Tower, Warsaw Spire, Wronia 31 and soon Sienna Towers – does this point to an over-saturation of developer activity in the area?
Jarosław Zagórski: I would want Warsaw to develop evenly. I have been living here for 20 years and have developed a real fondness for the place. Thankfully, my company has a habit of always being first (laughs). Ghelamco was the first to launch construction works on Domaniewska Street close to Suwak Street. It was viewed as a rather risky move at the time. Today, the building of BNP Paribas (formerly Fortis) stands where there were once cobblestones. Similarly with Warsaw Spire – when we launched the project, its location was perceived completely differently to how it is now. Today, thanks to Warsaw Spire and other investments – both developer and urban – we are able to view the area from a radically different perspective. We are not afraid of such challenges and we continue to develop projects that help to create new and desirable locations.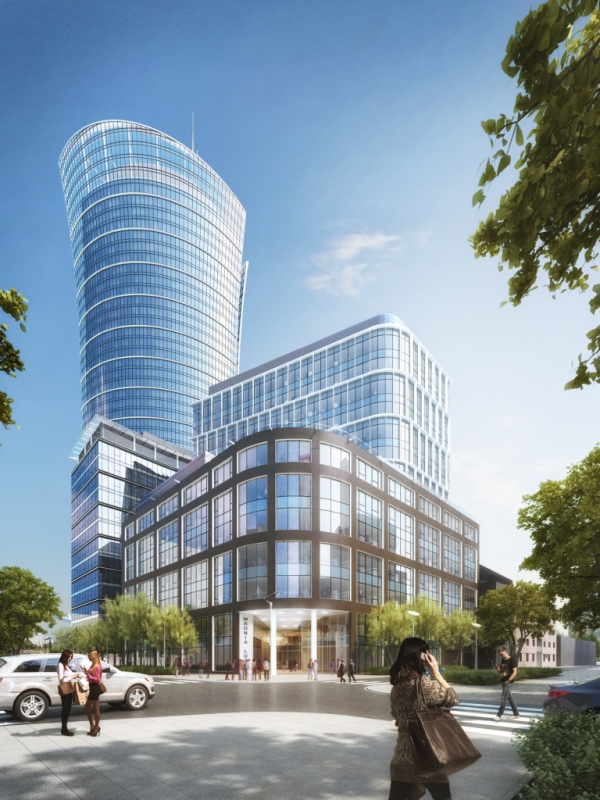 Wronia 31 office building
Anna Wasilewska-Dąbek: Does the area around Daszyńskiego Roundabout have the opportunity to become a focal point and  a key business hub of Warsaw?
Jarosław Zagórski: I think that today's generation of ten- and twelve-year-olds will likely perceive this part of Wola as a central location when they're graduating university and starting work. Taking into consideration the scale of projects that have been and are being developed here, the financial district will likely re-locate to the areas around Daszyńskiego Roundabout. I am glad that Warsaw has the space to create a new business hub located near Plac Defilad Square and PKiN and only 2.5 km from the very heart of the city. A new, multifunctional part of the city is beginning to take shape. We have the Norblin retail project as well as Jupiter project with its residential and retail functions, we also have apartments at Platinum Towers and 19 Dzielnica. In addition, Echo is planning to develop apartments at Browary Warszawskie. Apart from these developments– Ghelamco Poland will also provide hotel functions in one of our projects and, according to my sources, other developers are planning such enterprises as well. Last but not least, the area will witness the development of new office buildings allowing this area to gradually become the city centre. It is also worth pointing out that both ONZ and Daszyńskiego Roundabouts are separated from one another by only one metro stop; and of course this can be covered on foot along the newly-modernized Prosta Street. So every indication suggests that the city centre will expand westwards.
Anna Wasilewska-Dąbek: What are companies looking for at the moment?
Jarosław Zagórski: Tenants are looking for optimal solutions. Costs are no longer the sole determinant when selecting an office. For a long time cost reduction and space efficiency were crucial. Nowadays, costs remain a vital factor but it's no longer the most important parameter. The employment market is very competitive with companies continuously looking for staff. Therefore, employers try to gain an edge on their rivals by offering their employees attractive solutions that will distinguish their company from the others. They create social spaces, which are growing in importance in office spaces. The stock of such spaces is increasing and the life of companies shifts from classic open spaces and single offices towards social spaces which allow employees to integrate and work in a much more project-like manner rather than process-like one. The urban space surrounding the office is also becoming more important.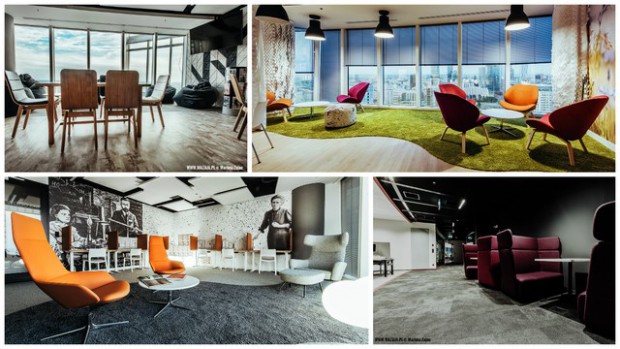 Warsaw Spire, JLL Office
Anna Wasilewska-Dąbek: Was Warsaw Spire's success partly down to the inclusion of such urban space?
Jarosław Zagórski: Definitely yes! We focused on sustainable development not only in the areas of functionality, energy efficiency and ecology. We developed a green square with fountains and a unique urban space. Numerous companies decided that this was the appropriate location for their offices and the working environment in Warsaw Spire would be appreciated by their employees. The success of our project confirms how big the shift is in the approach of tenants – from an approach based on the rule to lease as little space for as many employees as possible, at the lowest cost possible, towards a willingness to optimize and create value added for employees.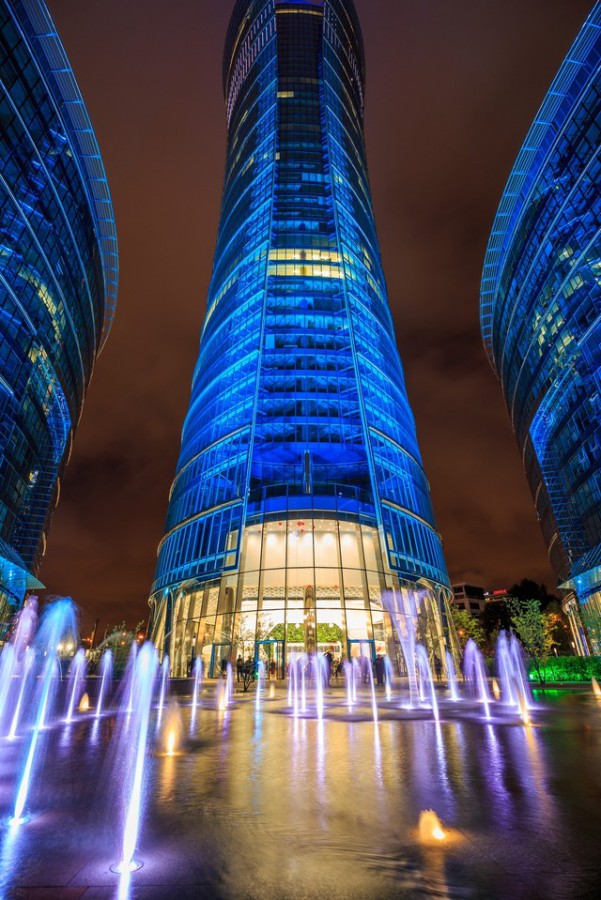 Warsaw Spire
Anna Wasilewska-Dąbek: How about Plac Europejski Square? Do you think it can become an interesting location not only for people working in Warsaw Spire but Warsaw's residents as well?
Jarosław Zagórski: Plac Europejski Square has the potential to become a popular place on the map of Warsaw that one can visit in order to spend an afternoon or an evening. The square includes an Art Walk, murals, greenery, fountains and restaurants. We do not plan to develop any retail schemes there. In total, visitors will have four cafes and three different restaurants at their disposal. A sushi restaurant is planned as well as Genesis, a restaurant that serves steaks and seafood run by an excellent team of chefs that received a Michelin star for their Senses restaurant located on Bielańska Street in Warsaw. It will also include Stixx Bar&Grill where guests will be able to eat supper and stay for a drink until 2-3 a.m. Stixx is a new concept in Warsaw that will provide both good cuisine, a lounge zone with a DJ and will play host to regular concerts. Plac Europejski is also a family-friendly space, where children will be able to enjoy a spacious open square with fountains and trees located in the city centre and away from the urban traffic. We recognize what is going on during hot days in Metropolitan, where a large indoor patio with a fountain is an excellent solution for mothers with children. We provide a similar solution in Plac Europejski Square, but on a much larger scale. A green square with fountains, benches, cafes with "summer gardens" - I don't believe I'm being overly optimistic when I say that this place has a great chance to win the hearts of Warsaw's residents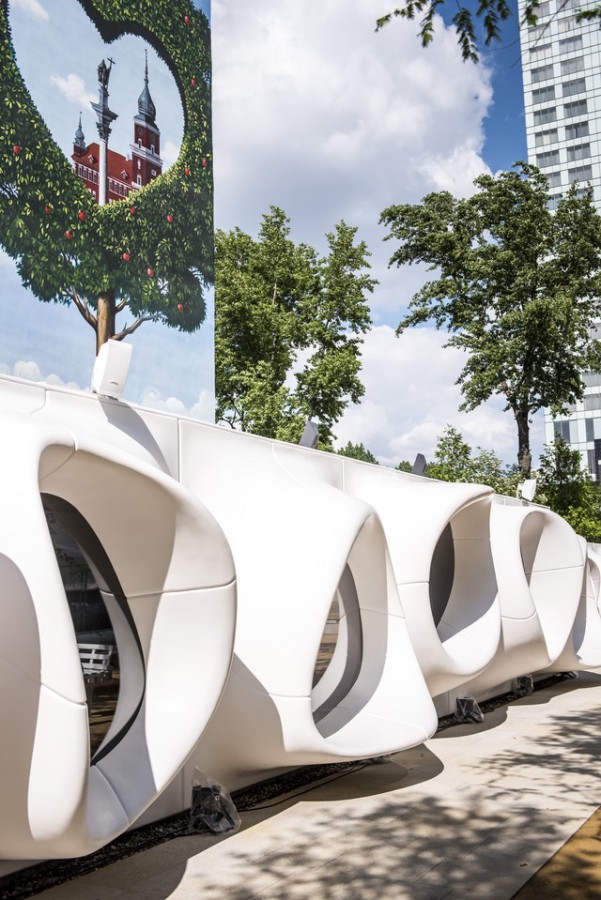 Plac Europejski Square
Anna Wasilewska-Dąbek: I myself am a mother of two. I will come and check the water temperature on the first hot day of summer (laughs)
Jarosław Zagórski: I'm sure that there will be something for everyone at Plac Europejski Square. I think that it will attract not only the residents of Wola but others from farther afield as well. I hope that my 20-year-old daughter, who usually meets her friends at Rotunda, will start meeting them at Plac Europejski Square as well.
Anna Wasilewska-Dąbek: In recent years, Warsaw has become a completely different city. Many places have changed beyond all recognition – what are the most significant changes that await us in the future?
Jarosław Zagórski: We are waiting for changes in transport as cities will significantly reduce traffic in city centres. The element of team-working will undergo constant improvements as well. Research conducted by American academics, predicting that offices will play a less important role due to virtual working places, have not become a reality. On the contrary, integration processes and concept-encouraging innovations will become important factors for consideration when developing new projects. The real estate market will have to be more open to innovations. Technologies offered to tenants will become important elements of an investment's competiveness.
Anna Wasilewska-Dąbek: This sounds interesting…can you provide some specific examples of such solutions?
Jarosław Zagórski: We are in the process of designing a project that will be located near Daszyńskiego Roundabout under the working name of Sienna Towers. I cannot disclose any further details at the moment, but I can assure you that that it will be a unique building on the Warsaw office market, especially in terms of applied technological solutions.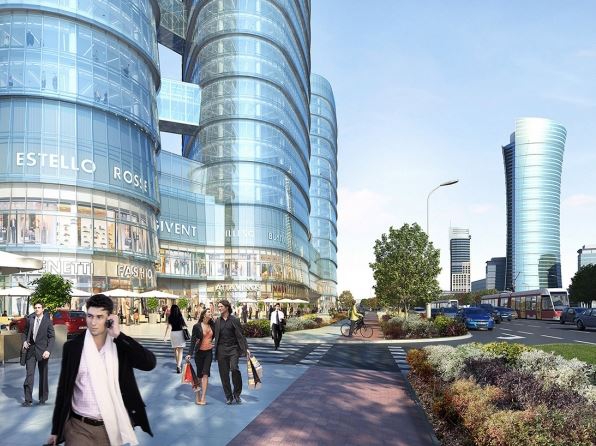 Sienna Towers office building
Anna Wasilewska-Dąbek: This year, Ghelamco is celebrating its 25th anniversary of business in Poland. I would like to wish you all the best.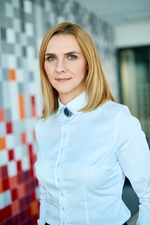 Anna Wasilewska-Dąbek
Communication Manager Poland&CEE, JLL
The interview was conducted by Anna Wasilewska-Dąbek, Editor of Bazabiur.pl. Anna is an expert in B2B communication, CRM and digital marketing. She gained her experience working for corporations such as DHL and King Sturge both in Poland and abroad for over 15 years. Anna works at JLL for 5 years.