International consulting company JLL will be responsible for the leasing process in three buildings belonging to the portfolio of CA Immo, known as an investor, manager and developer of office properties in Central Europe. Three buildings belong to CA Immo's portfolio: Sienna Center, Warsaw Spire C and Bitwy Warszawskiej Business Center.
CA Immo is present in Austria, the Czech Republic, Germany, Poland, Romania and Hungary with a portfolio of properties which are in total worth EUR 5.9 billion. Warsaw is one of CA Immo's main markets, where it has been active since 2001. The company's asset area in Poland totals around 165,000 sqm.
"Recently, the office market has been characterized by a number of significant changes, not only in terms of trends, but also in the needs of tenants. Therefore, we have, for the first time, invited an external agent to cooperate with us, requesting support in commercializing a part of our growing portfolio of investments in Warsaw. All three buildings, which will be leased by JLL, are distinguished by their great location and the high quality of space within. Each of the properties have over 20,000 sqm of commercial space. However, despite many similarities, the three properties are completely different and require a different strategy, not only in terms of management, but also lease operations. This is why we decided to entrust these responsibilities to professionals from the commercial real estate sector. The process of selecting an advisor and initial joint activities have already allowed us to get to know the JLL team well. I am convinced that our cooperation will satisfy both parties", explains Dawid Wątorski, Senior Leasing Manager, CA Immo Poland.
CA Immo's real estate portfolio in Poland comprises A-class office buildings distinguished by their timeless architecture and certified by BREEAM at the organisation's highest level for energy efficiency. They are mainly located in thriving and attractive neighbourhoods across the country such as Warsaw's Central Business District (CBD). All buildings feature state-of-the-art technological solutions and a wide range of facilities and amenities for tenants.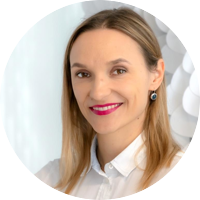 "In Q4 2021, we managed to finalise a significant agreement for the commercialisation of three prestigious office buildings with a total leasable area of 62,700 sqm. It's great to have the trust of such a reputable partner. In fact, even more so because we are the first external company to support CA Immo in the process of commercialization of their office buildings in Warsaw. We understand perfectly well the changes that are currently taking place in the office sector, both on a social and technological level. Our extensive experience in working with tenants and investors enables us to understand the needs of both these groups and give them support when making important decisions and meeting business objectives. I am convinced that our actions will achieve the desired results.