Total office stock in Poland is now 8.3 million sq m. 4.75 million sq m, 800,800 sq m and 724,700 sq m are located in Warsaw, Kraków and Wrocław respectively. The office market in Poland continues to develop dynamically and developers continue to build attractive commercial projects. As a result, 1.5 million sq m is currently under construction and intense competition for tenants continues unabated despite a record-breaking take-up registered in 2015. Furthermore, available office stock continue to age along with the maturity of the Polish office market and many developers must decide on what strategy they should adopt for office buildings that are way past their heyday.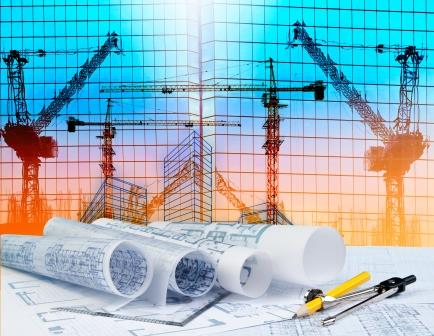 By the end of 2015, there was approx. 906,000 sq m of office space in Warsaw that was 15 years or older. This means that one out of every five office projects in the capital city was developed in XX century. Over half of the office buildings in Warsaw are between 5 and 15 years (over 2.4 million sq m). Younger buildings can be found on the major regional markets. Nevertheless, office schemes that are 10 years or older comprise 157,000 sq m in Kraków and 134,000 sq m in Wrocław . Due to the increasing number of aging office buildings on the Polish office market, which will only increase with each passing year, many property owners are now considering different strategies to manage this issue.
Technical solutions applied in office buildings in the past no longer match today's solutions. This is due to changes in legal regulations and requirements regarding fire safety, thermal isolation and heat recovery systems etc. The main reason is that office space has gone from closed spaces, modular office layouts, open spaces to spaces for collaborative work with non-dedicated working places becoming ever more popular. As a result, this transformation process has significantly raised expectations regarding ventilation and air-conditioning systems. Some of the older buildings are now unable to meet expectations from a technical aspect and from the design side as well. Modern office projects are simply much brighter, more spacious and much friendlier in terms of appearance and use.
When is the best time to carry out a 'check-up'?
An important test for an office building is the so-called roll-out (expiration) of the first lease agreements. If the scheme becomes vacant when it is still relatively young, it should be a clear sign for the owner about how their building is perceived by tenants, and in turn, how it performs on the market. Usually during this phase, the building should not witness any significant issues in obtaining tenants provided that it offers rent that is both acceptable for the tenant and profitable for the owner.
All office buildings age differently. It depends on their development standard and the farsightedness of their investors who took (or did not take) the building's ageing process into consideration during the design works. It can be assumed that a large part of the installation system should be changed after 20-25 years of a building's life. When it comes to architectural aspects, sometimes it turns out that a building is already obsolete in terms of design while being commissioned for use. However, there are office buildings whose architects and engineers proposed universal solutions that age rather more slowly. The first refurbishment of communal spaces, including lift lobbies, etc., should be considered after approx. 10-15 years of exploitation.
Not everything can change
There are three fundamental elements within each project that should be focused on while planning a major rmodernization. The first includes installations and the updating of communal spaces. These elements although involving some outlay, can easily be brought up-to-date and pose little technical difficulty. The second element is the building's elevation, which is a very important factor as it projects a building's character. Although much harder to remodel, it is still feasible. The third element is the construction which, in most cases, cannot be changed.  
So, in practical terms, an insurmountable hurdle is the building's construction. Ten or more years ago, buildings were often designed without raised floors and the distance between ceilings and floors was much smaller than it is today. This unfortunately is impossible to change.
How to design a building that ages gracefully?
While launching the design and planning works one can neither fully predict the future of the office market nor the expectations of tenants. However, with the support of advisors it is possible to estimate where the office market is heading and describe the influence of such trends as e.g. activity-based working environment. The more flexible projects are in terms of office space arrangements, the longer their life-cycle.
Aesthetics remain disputable. However, it is worth underlining that the more architects follow current trends, the greater the probability that the office building will spark controversy in the future. In the case of office buildings it is true that less extravagance in design results in a better impression at that time. Of course, there are office buildings that continue to attract admiration even after several years due to either excellent architecture reflecting the newest trends or prescient solutions. However, developing such projects is undoubtedly much harder. Elegant architecture ages slower. A good example are colorful, aluminum elevations that were popular in the 1990s but now evoke mixed feelings. Therefore, during the design process it is worth focusing on things that are harder to be changed in the future. One should be careful with floor aspects since each additional centimeter of height results in additional costs and market history shows that lower floors can become a nuisance after a certain time. There is much more freedom when designing building installations – they are easier to change and such changes become inevitable after a given time.
When to demolish?
Demolition is a final decision and a definite rarity on the Polish office market. However, taking into consideration the ageing of buildings and the market's maturity, it is very likely that we will be witnessing such events in the future. This will mainly happen on the Warsaw market which is the biggest and most well-established market with the most expensive land plots in the city center.
A scenario that includes demolition can be taken into consideration when standards within an existing office building visibly depart from other projects in a given location or when a project is no longer benefiting from a plot's potential. The building's location is also of crucial importance. For example, a building can be conveniently situated in a central location with excellent exposure and well-served by road and public transportation. However, it becomes obsolete and its construction does not allow the introduction of a new standard, demolition and development of a new object can prove to be much more profitable compared to the exploitation of existing space at a lower rent.
Market analysis is also of key importance as it allows the recognition of market conditions in terms of both the commercial and technical potential of the land plot. It is always worth thoroughly checking the condition of an existing building and estimating the costs of potential refurbishment that would enable the project to compete with other office buildings in a given category and location. Furthermore, competition in the surrounding areas and existing supply is also analyzed, as well as present and future vacancy rates and – of course rents. One must also consider optimal exploitation of the land plot and whether the plot enables the development of a taller project that would guarantee greater rent returns. In addition, if the competition is too intense in the area, it is possible to change the land's purposed use.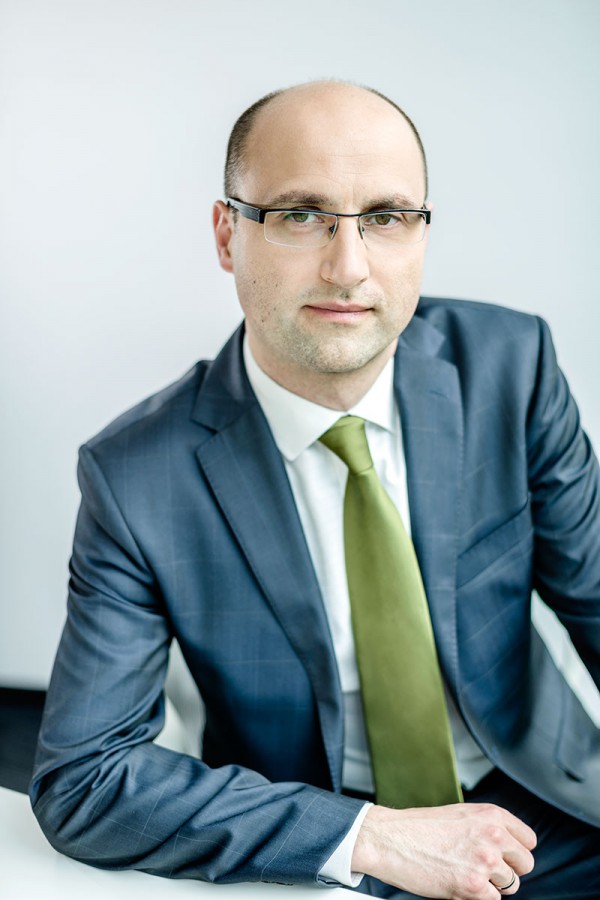 Paweł Warda
Head of Project & Development Services CEE at JLL