Tri-City with 526,000 sq m of modern office space, is Poland's fourth largest market. In H1 2015, demand gave the region a strong third position in Poland terms of leased space.
Tri-City, with 526,000 sq m of the total office stock as of the end of H1 2015, is the fourth largest market in terms of size in Poland – following Warsaw (4,538,000 sq m), Kraków (689,000 sq m) and Wrocław (641,000 sq m). The market has increased twofold since 2008. Gdańsk is the major office centre within the agglomeration and offers 351,000 sq m of modern space within office clusters (Oliwa - Wrzeszcz and the South-Western part of Gdańsk region, near the airport and the WZ route). Office stock in Gdynia has now hit close to 140,000 sq m, mainly in the dynamically developing area adjacent to Łużycka Street. Sopot maintains its tourist character (nearly 35,000 sqm of office space).
Furthermore, the scale of the Tri-City's market and attractive office space on offer continue to lure investors. This is illustrated by the recent office investment transactions of Baltic Business Center in Gdynia and BPH Office Park in Gdańsk.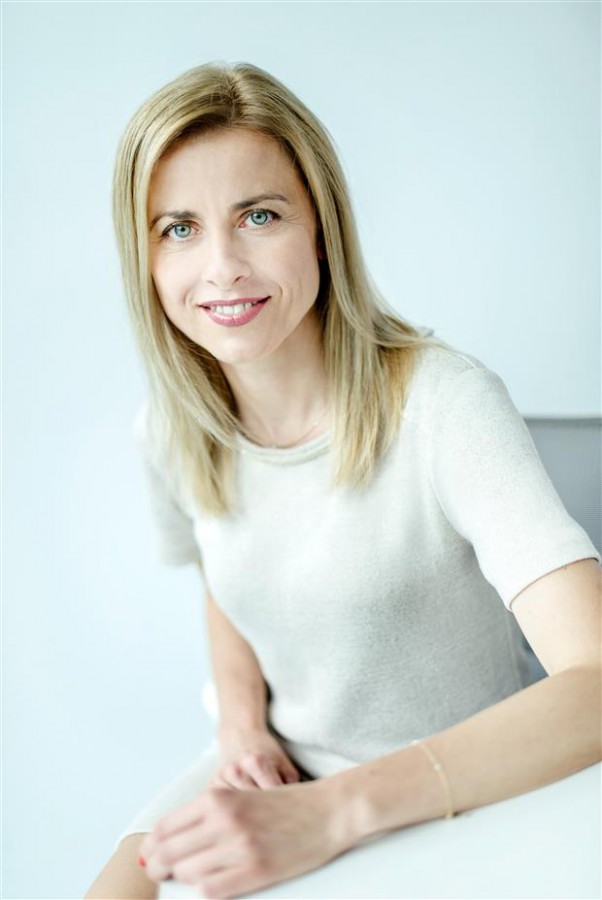 During H1 2015, a total of over 53,000 sq m of office space was leased in the Tri-City taking third position in the country in terms of take-up. It has been ca. 7-9 years since the last office boom in the Tri-City and lease agreements from that period are coming to an end. Most of the tenants recorded significant growth at the time. Furthermore, some of the companies also underwent mergers and takeovers and, as a result, are currently in need of larger space with the lease market maintaining its growth.   
Magdalena Reńska, Head of Tri-City Office at JLL, comments: "The first half of 2015 was extremely intensive in terms of signing new lease agreements and renewals. In Q2 2015 alone, our Tri-City team was involved in lease transactions in excess of 11,000 sq m of office space. In H1 2015, experts from JLL's Tri-City Office had the pleasure of advising global companies such as Bayer, Wipro, Transcom, Sony PE, Ericsson and Willis. We forecast that the tenant demand in the second half of the year will be as high as in H1. Tri-City is proving to be an excellent location for companies from the business services sector."
Marcin Faleńczyk, Deputy Director at Invest in Pomerania, states: "The Tri-City Agglomeration, with over one million residents, is the key economic, educational and cultural centre in Northern Poland and is a location that specializes in modern technologies, finances and services. The region is favoured by companies from the business services sector thanks to numerous factors such as: excellent access to linguistically efficient employees, a well-developed road, rail, air and maritime infrastructure, local authorities open to cooperation with international business, a beneficial investment climate and an office space market attractive for tenants. IT services centres, research and development as well as financial centres are predominant in the area. Recently, State Street leased ca. 14,000 sq m of space for its modern business services centre. Currently, State Street employs 2,500 sq m people in Kraków. Its office in Gdańsk is to host over 1,000 employees providing financial services including investment fund accounting, securities valuation and financial reporting. We are delighted that State Street selected Tri-City."
The Tri-City office market is characterized by a high rate of development. Tri-City is attracting international tenants such as Bayer, Sony Pictures Entertainment, Amazon, WNS, Wipro and Thomson Reuters. Furthermore, their business successes attract other global giants. It is also of paramount significance that in most cases, outsourcing companies that have selected Tri-City, have decided to expand their leased space along with creating new business lines, obtaining new commissions and employing new workers.
"The region's investment attractiveness is determined not only by its access to qualified staff and modern office stock. Other significant factors influencing investors' decisions regarding location include developed technical and transport infrastructure within the region. Among the most important projects, currently being developed are: Pomeranian Metropolitan Railway as well as the development of maritime ports in both Gdańsk and Gdynia, the construction of the Tunnel under the Martwa Wisła river, the Tri-City northern ring road and SKM station Gdańsk Śródmieście", says Marcin Faleńczyk.
"The launch of Pomeranian Metropolitan Railway in Q3 2015 will indirectly support the development of the business services sector by increasing Tri-City's availability for staff from adjacent cities as well as activating less available areas that are currently predominantly residential investments. This will result in the growth of the region's attractiveness especially for companies from this sector, for which opportunities on the labour market is one of the most significant criteria when selecting a location.", adds Magdalena Reńska.
130,000 sq m under construction
Currently, there is over 130,000 sq m of office space under construction in Tri-City. 100,000 sq m of this stock will be commissioned for use by the end of H1 2016. Office projects are located mainly along Tri-City's main communication routes. The development of PKM has enhanced the attractiveness of existing office districts such as: the areas adjacent to the airport (campus of Intel company) and Gdańsk – Wrzeszcz (Neptun project) as well as Redłowo in Gdynia (Tensor office complex).
Rents
Tri-City office tenants can count on favourable attractive rent rates (€12.75-13.5/sq m/month) when compared to other major office markets in Poland. Furthermore, they can consider many incentives offered by developers such as rent free months, fit-out in the rent, the company's logo exposure on the building's roof without additional payments as well as amenities for cyclists or relocation budgets etc.