On the 7th of February 2013 Tri-City was awarded prestigious 'Best City of the Year' title in the BPO/SSC Sector during Outsourcing Awards Gala. Tri-City outperformed other nominees: Cracow, Wroclaw and Poznan.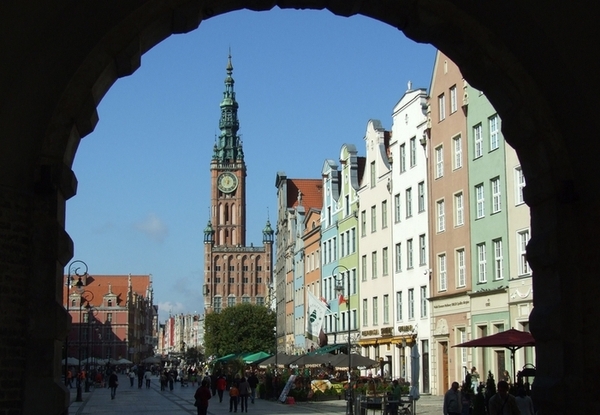 It was the first edition of contest in the BPO/SSC Sector which took place in Poland aiming at identifying and distinguishing domestic leaders. The awards were granted in 17 categories, among others: Best Centre of Shared Services, The Best BPO Centre, The Best Employer in Sector. 'Most Unique Service Provider' category won French company Playsoft (IT services) which has its headquarters in Gdansk.
The winners were selected by international jury consisting of experts related to BPO/SSC who represent companies from the sector (State Street, UBS, Alexander Mann, Credit Suisse, TATA), consulting agencies (Jones Lang LaSalle, Boston Consulting Group) and the most influential trade associations in Poland and in Europe- ABSL, ASPIRE and European Outsourcing Association.
The award has been granted to Tri-City in recognition of development of the local BPO/SSC sector. Pomerania became recently one of the top destinations for investments in shared services. In January last year American company OIE Support launched its new office in Gdansk. Presently it employs 120 people, mainly humanities graduates. The company intends to create additional 280 jobs. In February 2012 Metsä Group announced its business activity in Pomerania. The Finnish shared services center (SSC) employed 110 people. One month later, Bayer- the world recognized company in the pharmaceutical sector - took the decision to locate its new Finance and Accounting Center in Tri-City. The investor intends to employ 250 people. However, it is not the end of the investment boom in BPO/SSC Sector. In April another center was launched, this time by the British-based Misys, which currently employs 110 people. Nevertheless, the biggest investment in BPO/SSC was located in Gdynia. Modern Office Complex Luzycka Office Park was selected as the branch office by WNS. The Indian investor plans to employ 500 people. The new investments in BPO/SSC Sector only will create approximately 1400 work places in Pomerania.
Development and dynamics of the BPO/SSC Sector in Tri-City region was also recognized by organizers of the trade conferences. In September and October 2012 Tri-City hosted the 3rd ABSL Conference and International Outsourcing Forum.
- Tri-City wins the competition in attracting new investments and prestigious events which proves Pomeranian attractiveness as the investment destination. We are more than pleased from the having been granted the award. It is a positive signal for investors showing that Tri-City is the place to locate new SSCs and develop the already existing ones. We would like to congratulate French-based Playsoft, which has been awarded in 'Most Unique Service Provider' category – says  Lukasz Zelewski, President of the Pomerania Development Agency Ltd.
There are over 40 service centers operating in Tri-City. Out of around 13.000 employees within the centers, approximately 9.500  were employed by the centers launched by foreign investors.