The office sector in Poland's capital is characterized by a very high absorption capacity, outperforming the largest metropolitan areas in both Western, and Central and Eastern Europe.
According to JLL data, compared to the situation from a year before, at the end of the third quarter of 2019 companies in Warsaw were occupying 270,000 sqm of office space more. At the same time 185,000 sqm of space was delivered to the market during recent months. This means that the need for additional space exceeded new supply by as much as 85,000 sqm. This impressive performance has further fuelled developer activity - 790,000 sqm of space is under construction, with a significant proportion of this total already being leased.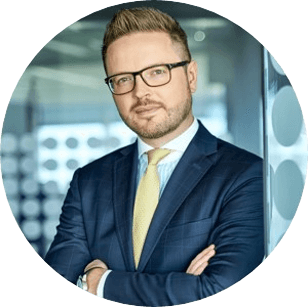 In terms of market absorption against supply, Warsaw, another year in a row, leads the way in Western and Central-Eastern Europe, and is ahead of cities such as Dublin, Barcelona, Amsterdam, Prague and Budapest.
Currently, 790,000 sq m of office space is under construction, confirming Warsaw as the largest "construction site" in CEE. Does such intense developer activity suggest an oversupply of office space?
"At the moment, 40% of space within objects under construction have already attracted tenants, a record for the Warsaw market. In addition, buildings in the construction stage will be delivered gradually in the next three years, with the market having already absorbed much higher volumes of new office space in the past. According to our data, total absorption in 2015-2018 exceeded the market's entire new supply by 100,000 sqm, despite 2016's record delivery performance", adds Mateusz Polkowski.
So what is the secret behind this success? Investors are attracted by a number of factors including, the robust pace of economic growth. According to Oxford Economics, the projected year-on-year GDP growth for 2019 and 2020 is 4.3% and 3.2%, respectively. Additionally, according to U.S. News, Poland is the sixth best country to invest in and remains one of the leading countries in the world for launching a career. Such factors naturally translate into high demand for offices. Q3 on the Warsaw office market was record-breaking in terms of demand and closed with an impressive 284,000 sqm. This means that nearly 690,000 sq m of space has been leased since the beginning of the year. At the same time, the vacancy rate is gradually decreasing. According to data by JLL, the adjusted vacancy[1] hovers at around the 4.6% mark, indicating a very limited choice of space for a company's expansion or for a company entering the Warsaw market on a short term basis.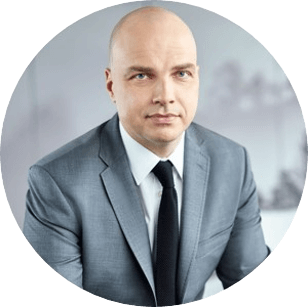 Interest among investors in Poland remains very high, with the profiles of companies changing year by year. More and more often, global players from the financial sector are investing in Poland. Undoubtedly, we are entering a new stage of the country's business development. Furthermore, positive trends also illustrate the value of investment transactions not only on the Warsaw office market, but also in regional cities. We estimate that the 2019's investment transaction total will close with a record-breaking number in excess of EUR 3.6 billion.
[1] Vacancy rate from which buildings that have been vacant for at least two years are excluded.