Continued growth in the investment attractiveness of Warsaw has resulted in high demand for modern office space and is matched by tremendous developer activity.
Advisory firm JLL summarizes the situation on the Warsaw office market at the end of Q3 2017.
Recently major financial institutions, such as the International Monetary Fund, the Fitch and Moody's agencies, Goldman Sachs and others, have significantly improved their forecasts for the growth of Poland's GDP. This shows the strength of the country, and Warsaw in particular, and significantly boosts our attractiveness to foreign investors.
Demand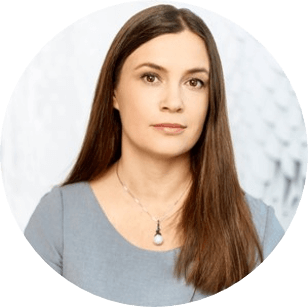 The dynamic development of Warsaw, which is today one of Europe's major financial centres, has contributed to the continuous enhancement of the local office market. In the period from January to September 2017, gross demand for office space in Poland's capital was nearly 590,000 sq m which accounts for 78% of the overall demand recorded in 2016. Nonetheless, large lease transactions are expected to be concluded by the end of 2017. Therefore, the overall results for 2017 will be superb.
The biggest lease agreements in Warsaw, Q1- Q3 2017
| | | |
| --- | --- | --- |
| Company | Building | Space (sq m) |
| Millennium Bank (renewal) | Harmony Office Centre | 18,300 |
| City Service Center Poland (pre-lease) | Generation Park X | 13,600 |
| Alior Bank (renewal & expansion) | Łopuszańska Business Park B | 13,400 |
| AstraZeneca | Postępu 14 | 13,200 |
Source: JLL, PORF, 2017
Supply
The level of new supply coming onto the market is significantly lower than in 2016's extraordinary performance. So far this year, nearly 205,000 sq m of modern office space has been completed in Warsaw, of which 73,500 sq m came on stream in Q3. A further 80,000 sq m will be delivered to Warsaw's office market by the end of 2017, nearly half of which is secured with pre-lease agreements. In 2018, the volume of completions is expected to decrease further.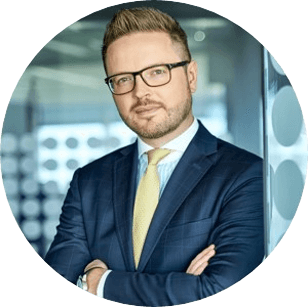 Let us underline the fact that there is approximately 770,000 sq m of office space under construction, which will result in an increase of new supply coming to market in 2019 and 2020. This is due to several on-going large-scale projects, such as Varso Tower, The Warsaw Hub, and Mennica Legacy Tower. The construction of all of these projects requires a longer timeframe. These developments will certainly significantly change Warsaw's skyline and will contribute to further market growth.
The biggest office buildings delivered to market between Q1 and Q3 2017
| | | |
| --- | --- | --- |
| Building | Developer | Space  (sq m) |
| Business Garden 3 - 7 | Vastint | 54,800 |
| West Station II | HB Reavis | 35,000 |
| D48 | Penta Investments | 23,400 |
Source: JLL, PORF, 2017
Vacancy rate and rents
Q1–Q3 2017 has been marked by a steady decrease in the vacancy rate. Currently the vacancy rate in Warsaw is 12.9%. In central areas it stands at 11% (the lowest since 2013), with 14% in non-central Warsaw.
"The drop in vacancy rates stems from the moderate volume of supply and robust demand, especially from new entries, but also the organic growth of companies already in Warsaw. We expect that this trend will be maintained next year as well", adds Mateusz Polkowski.
Prime headline rents remained relatively stable in Q1–Q3 2017. In the CBD, rents are currently quoted at €20.5–23.0 / sq m / month. Prime assets located in the best non-central areas lease for €11.0–16.0 / sq m / month.