Global technology giant leases 2,400 sq m in Alchemia office complex in Gdańsk
Wipro, a leading provider of IT services, with a workforce of over 150,000 worldwide, has signed a lease agreement for over 2,400 sq m in the second phase of the Alchemia office complex in Gdańsk. Wipro will occupy the fifth and sixth floors of the Ferrum tower building with relocation to the new office completed by the end of 2015.
Jacek Fijałkowski, Country Operation Head at Wipro, comments: "Our decision to select Alchemia was prompted by factors such as location, high technical standards as well as flexibility and good cooperation with the scheme's owner including the preparation of temporary space. We have long-term development plans concerning Gdańsk – today we are employing specialists in the areas of finance, accounting and IT. Furthermore, we are recruiting in order to fulfill new contracts won in the areas of specialized IT services."
Alchemia – an office complex with a well-developed recreational offer – is located on Grunwaldzka Avenue in Gdańsk. The second phase of the investment will provide ca 21,500 sq m of top-class office space and will be commissioned for use in Q4 of 2015.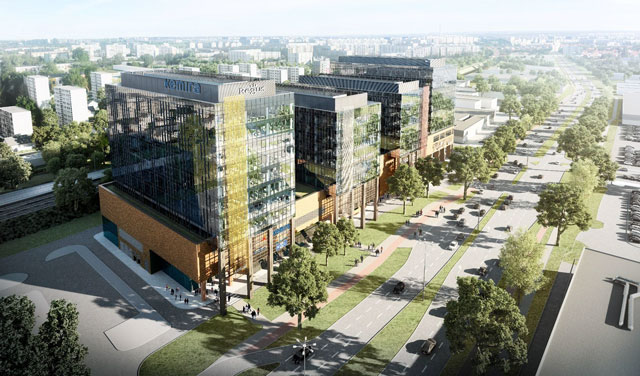 Sławomir Gajewski, President of the Management Board at Torus, says: "The lease agreement signed with Wipro - one of the leaders in professional IT services – is a real 'feather in the cap' for us as well as proof of the high quality of both our investments and standards of our client services. We will ensure that Wipro's location in Alchemia will provide the company with the development opportunities it requires.
JLL advised Wipro in this lease transaction.
Magdalena Reńska, Associate Director, Office Agency and Tenant Representation at JLL, adds: "The dynamic process of searching for space for Wipro combined with specific technical requirements was a huge challenge for all of those involved. So we are doubly proud of the opportunity to cooperate with Wipro in locating its office in Gdańsk and operate in such an interesting area. This lease agreement underlines the changes in the Tri-City office market. Several years ago, contracts for ca 1,000 sq m were predominant on the market. Today, we more often deal with lease agreements for over 2,000 sq m. The Tri-City market is constantly expanding - tenants have long-term plans, obtain new clients, develop structures, and therefore, lease more office space".
The Wipro Centre in Gdańsk, providing IT and BPO services for external clients, is a key location for the company in the Eastern European area.
In Poland, Wipro currently employs ca 400 workers efficient in 18 foreign languages. Wipro is planning further significant recruitment drives for its services centres in the country.