Amadeus, a leading supplier of advanced technology solutions for the travel industry , has renewed a lease covering more than 2,300 sqm in the West Station II office building. JLL provided consulting advice to the tenant during the renegotiation of the lease with the building's owner, Mapletree.
Amadeus' mission is to provide an excellent travel experience for everyone, everywhere, enabling the travel industry to build an innovative, sustainable, traveler-centric ecosystem. Amadeus products and services are used by, among others: travel agents, including online travel agencies, air and rail carriers, hotels, car rental companies and tourism boards, as well as companies from various industries sending employees on business trips. Millions of passengers use Amadeus systems every day to plan, book and track their journeys.
"Amadeus has been present at West Station II for several years now. We are satisfied with both the location and the infrastructure and numerous amenities that the building and the space we rent have to offer. A very important factor for us is the experience of our employees who appreciate the working conditions in this office building. That's why we've decided to renew our lease and stay in West Station II" - says Paweł Rek Country Manager, Amadeus.
West Station II is a complex of two office buildings placed next to the Jerozolimskie street in Warsaw. It is located in the immediate vicinity of the West Railway Station and the main bus station. The location next to one of the city's key streets provides excellent access to all districts of Warsaw and many regional cities. Buildings with a total area of approximately 69,000 sqm. offer tenants modern architectural solutions - comfortable and well-lit interiors and rich surface finishes. West Station II has a BREEAM International New Construction Certificate of Excellent and a Well Health-Safety Rating.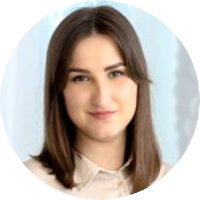 The vicinity of the West Railway Station is an area of the city that has been developing dynamically in recent years. It attracts companies with a wide range of office space and improving infrastructure. We observe a growing scale of renegotiations in this part of Warsaw. We are glad that Amadeus has decided to stay at West Station II. It was another contract renegotiation process that we carried out in this building, which proves the attractiveness of this place among tenants.
"In addition to its prime location and high standard of office space, West Station offers its Tenants a number of amenities such as complete infrastructure for cyclists (racks, locker rooms and showers), charging stations for electric cars, parking for visitors and suppliers, grocery stores and cafes and restaurants. A number of ESG solutions are implemented at West Station, including: use of energy from renewable sources (green energy), photovoltaic panels and beehives on the roof, and energy-efficient LED lighting. The above attributes of West Station are appreciated by the Tenants, the best example of which is Amadeus' continued lease. We are pleased that Amadeus - one of West Station's key Tenants - has decided to extend its lease for additional years. I would like to thank the representatives of Amadeus and JLL for the discussions that led to the finalization of the transaction," says Krzysztof Marzec, Leasing Manager, West Station.