Warsaw, 4 November 2016 - JLL Poland is delighted to announce that Anna Bartoszewicz-Wnuk, previously Head of Research and Consulting, is to become Head of Workplace Advisory.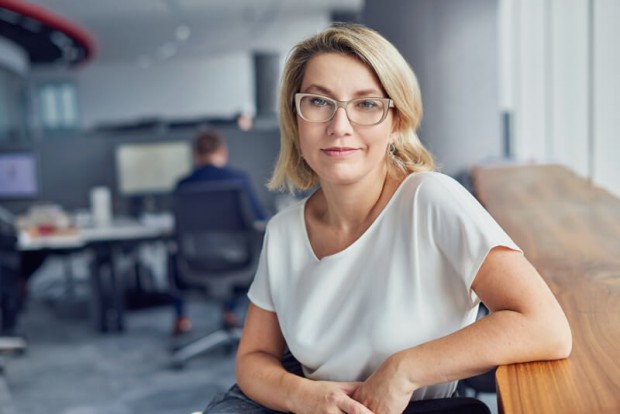 "Anna is the obvious choice to head up our enlarged Workplace Advisory offering in Poland", said Tomasz Trzósło, Managing Director, JLL Poland. "As Head of Research and Consulting, Anna has done a lot of work on office workplace trends and office occupier trends in the past years, and has a thorough understanding of the office occupier sector. Consequently, she has also delivered the highest quality output and earned the respect of the clients. Without doubt, Anna has a great ability to further develop our Workplace Advisory services in Poland."
JLL continues to enhance and align its workplace strategy offer, combining technology and data analytics with tailored strategic advice for clients. The company advises clients on how to redefine their work styles and create space-efficient, productive and cost effective workplaces that enhance business performance.
"Anna Bartoszewicz-Wnuk will be combining our expertise in Office, Project and Development Services, and Research and Consulting fields, which together with Tétris Design and Build capabilities and the support from our JLL Centre of Excellence should allow us to offer sophisticated, complex workplace advice to clients", added Tomasz Trzósło. "This change reflects the needs to identify new ways to add value for our clients".
Prior to this senior appointment, Anna had led the Research and Consulting team for 10 years. Her clients included investors, developers and occupiers of office, retail and industrial space. In addition, Anna represents JLL in organisations such as ABSL (Association of Business Service Leaders), to which JLL has been a strategic partner in the real estate field since 2009. ABSL gathers key corporates present on the Polish market. Through years of engagement with ABSL, Anna has been exposed to the corporate world and obtained valuable and unique know-how of how international organisations are structured, what activities and processes they perform, and finally what real estate requirements they have.
In her career at JLL, Anna has contributed or initiated well-received research publications such as Onshore, Nearshore, Offshore – Unsure?, Made in Poland, Poland's Big 7, or BPO & Shared Service Centres: Employees speak out on workplace. She has also run a number of real estate workshops in Poland presenting some of the successful EMEA research projects such as Risks Ahead – Global CRE Trends.
Anna graduated from the Warsaw School of Economics (SGH) in 2002 where she obtained an MSc in Banking and Finance. She also completed a one-year full time Real Estate Investment course at City University/ CASS Business School in London in 2005, obtaining an MSc with distinction. She was given a JLL European outstanding achievement award which is given to individuals for their extraordinary accomplishments.