Ensono, an international company specializing in complete hybrid IT services, will relocate to its new office in the Garnizon complex in Gdańsk. The company has leased over 1,400 sq m of space in the newest office building of this multifunctional complex developed by The Investment Group Hossa. Experts from JLL once again advised Ensono during the selection process and establishing a lease strategy. In addition, this co-operation also included determining the technical requirements and supervising the adapting of space to the tenant's needs.
The relocation is planned for the beginning of 2019. However, before it takes place, the company will temporarily lease approximately 700 sq m in Gamma building located in the same complex.
"The new office located in the Garnizon complex will allow us to continue our dynamic expansion in Tri-City. As for the next two to three years our plans include increasing employment up to 150 specialists. Therefore, we will require a flexible and comfortable working environment that will contribute to the team's satisfaction as well as constituting an attractive showcase for Ensono. Garnizon is one of the most characteristic locations on the Tri-City business map. We are sure that the new office will meet the needs of our current and future employees", explains Łukasz Pawłowski, Member of the Management Board at Ensono.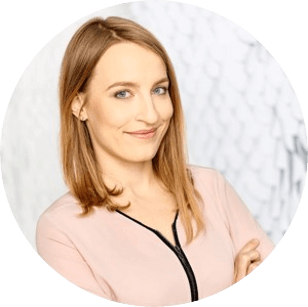 Garnizon complex is located in Wrzeszcz - an excellently communicated, central and well-favored borough of Gdańsk, where historic architecture seamlessly links with modernity. As a result, it is an attractive place to work, something that today is very much sought-after by young people. Furthermore, the office space that is offered here provide a wide range of possibilities for individual space arrangement along with the opportunity to adjust the office to the specific needs of each and every tenant.
"At the moment Garnizon is a harmonious centre for work, life and entertainment, and with each and every day its attractiveness for employees of our tenants is increasing even more", adds Elwira Kochowska-Król, Commercialization Director at Hossa.biz. "We are developing interestingly designed, top-tier class office buildings in an excellently communicated borough of Gdańsk. So we offer our tenants and their employees a wide range of services. Garnizon is able to match the needs of the young generation and offers access to a variety of restaurants, shops, services points, sports objects, a music club as well as a craft brewery. Therefore, Garnizon has become a "fashionable", vibrant location on the Tri-City map. It is therefore a natural choice for locating one's business", adds.