West House 1B office building, developed by Archicom Group as part of the West Forum Business Centre complex in Wrocław, has changed ownership. The scheme was purchased by GNT Ventures Wrocław, a unit of Irish capital group GNT - the owner of both the Madison shopping centre and BPH Office Park in Gdańsk. The transaction was finalized at the end of February 2015 for an undisclosed figure.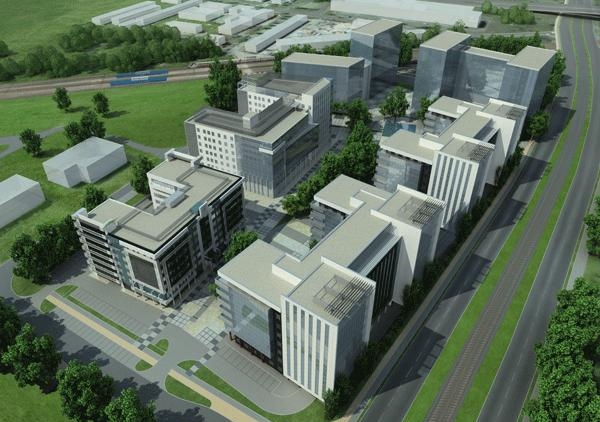 Anna Thomas, Managing Director at GNT Group says: We are very happy with our new purchase. We believe in the potential of the Polish real estate market and we consider further investments in high quality office schemes.
The sale of the West House 1B is Archicom's third transaction in the capital of the Lower Silesia region. The scheme was commissioned for use in 2014 and offers 12,000 sq m of modern office space. 85% of the space is already leased to tenants such as Netia Group, Objectivity Bespoke Software Specialists and Lodestone Management Consultants (part of the Infosys group). Both current and potential tenants have up to 2,000 sq m of space at their disposal on each floor. The interiors are equipped with technical flooring and air conditioning with humidification features. The scheme is characterized by ecological solutions and low operating costs. The office building is LEED Gold certified. The leasing process was supported by Knight Frank.
 The constantly growing demand for office space generated by the tenants from the BPO/SSC sector, the high quality of schemes, and yields higher than in Warsaw have resulted in regional markets becoming a perfect alternative for investment in the capital city, says Jakub Jonkisz, Head of Capital Markets at Knight Frank.
The sale transaction is a reflection of the attractiveness of the West Forum complex. It also proves the established position of both Archicom Group and GNT Group on the Polish investment market. During the transaction, the vendor's and buyer's advisers were of crucial importance. The buyer was represented by Knight Frank. The seller was supported by JLL. Legal services were provided by Norton Rose Fulbright and GWW Woźny i Wspólnicy.
The sale of West House 1B is another transaction involving an office building located outside Warsaw. Taking into consideration an increase in investor interest and activity, deals already finalized as well as on-going negotiations, 2015 may well witness record-breaking office transaction volume for office markets outside Warsaw, comments Tomasz Puch, Head of Office and Industrial Investment at JLL.
The Property Manager of West House 1B is Knight Frank.
West Forum office complex has been successfully developed by Archicom over the last seven years. The Wrocław-based developer decided to incorporate the newest technologies in the scheme:
technical flooring,
air conditioning with a decentralized cooling system,
6E IT wiring,
electrical wiring including a divested computer powering network,
two-way electric building powering as well as generator units,
suspended ceilings that muffle sounds,
500 lux lighting,
solid, non-flammable anti-static carpets,
complete heating installations,
a choice of selecting one's own mobile operator,
fully equipped sanitation units,
fully equipped kitchen rooms on each floor,
reception, monitoring and security personnel,
anti-fire monitoring in the scheme's common rooms as well as the entire office space,
quick, quiet lifts.
In total, West Forum will offer ca 80,000 sq m. The investment's next phase is currently under construction.
Source: Archicom Group