In April 2021, ATENOR Poland commenced demolition works of University Business Center I office building at 2 Szturmowa Street in Warsaw. It will be replaced by LAKESIDE, a class-A modern office building, which will provide its future tenants with an area of approx. 24,000 sq m.
"We have started the demolition of the UBC I building according to schedule. The works are planned to be completed by autumn 2021" says Maciej Cuch Project Manager, ATENOR Poland. TREE is responsible for the demolition process. 
LAKESIDE, ATENOR's new office project in Warsaw, will total approx. 24 000 sq m. It will replace University Business Center I, one of the two buildings acquired by ATENOR in Warsaw's Mokotów district in May 2018. The project is beautifully located by a lake and in green surroundings. The plot is situated near Puławska and Rzymowskiego streets with a tram terminus nearby and the Wilanowska Metro station only three tram stops. The LAKESIDE building, designed by Grupa 5 Architects, has already received BREEAM Outstanding pre-certification. As part of its sustainable development strategy, ATENOR has set itself ambitious targets and is committed to having all its projects BREEAM and WELL certified. The exclusive agent for LAKESIDE is JLL.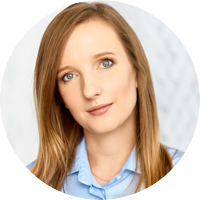 As the exclusive agent responsible for the commercialization of this project, we look forward to the start of LAKESIDE's construction. We are delighted to be part of this project.