Bayer, a global enterprise with core competencies in the fields of health care, agriculture and high-tech materials, has expanded its lease agreement in Olivia Tower by another 1,000 sq m of space. Bayer Service Center Gdańsk (SCG), the company's accounting services centre, currently occupies 2,300 sq m. In July 2015, its leased space will grow to 3,300 sq m.
Remigiusz Wojciechowski, Head of Bayer Service Center Gdańsk, said: "The additional space results from continuing growth of Bayer's accounting services centre in Gdańsk as well as ongoing recruitment processes. In Gdańsk we found everything that is necessary for the long-term development of our unit – access to specialized employees, support from public institutions as well as access to high quality office space and transport infrastructure."
During the lease transaction, Bayer was represented by experts from JLL, the international advisory company.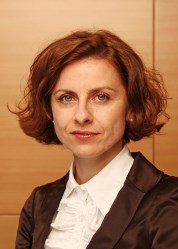 Magdalena Reńska, Associate Director, JLL, commented: "We are glad of this opportunity to conduct long-term cooperation with Bayer in both Poland and around world. The company's decision to expand its occupied space in Gdańsk illustrates the fact that the Tri-City area is a strong location in Poland and Central and Eastern Europe in terms of business services sector activity. According to ABSL, in H2 of 2014 employment in the business services centres with foreign capital located in the Tri-City totalled ca. 12,500 people. Furthermore, the sector's share in overall occupied office space reached 27%."
SCG provides accounting services for Bayer's units operating in the countries of Central and Eastern Europe, Southern and Eastern Europe as well as Scandinavia. The unit employs accounting specialists who are also linguistically proficient. The international giant chose Gdańsk as a location for its accounting services centre in 2012.