Major transactions concluded in H1 2019 in Warsaw translated into great results on the demand side – 406 000 sq m was leased by the end of June. Approx. 780,000 sq m of space is under construction, with vacancy rates decreasing, and rents going up.
Advisory firm JLL summarizes the Warsaw office market for H1 2019.
Demand – BIFS sector dominated in H1 2019
After a relatively slow start to the year, Warsaw's office market saw outstanding activity in Q2 2019 with demand for modern offices hitting the 266 000 sq m mark, meaning H1 2019 came in with a total of 406 000 sq m. Such an excellent outcome was predominantly down to increased activity from financial and insurance companies. The largest lease agreements were signed by Getin Bank (18,500 sq m in The Warsaw Hub), Warta (17,600 sq m in Warsaw Unit), a confidential tenant (13,300 sq m in Marynarska 12), AXA (12,900 sq m in Warsaw Trade Tower) and Bank Gospodarstwa Krajowego (12,400 sq m in Varso).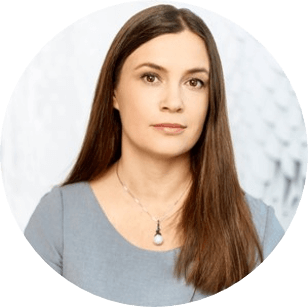 In recent months, there have been five significant lease transactions in Warsaw concluded by financial and insurance institutions, with four being signed in Warsaw's city centre. There are several reasons for these transactions. Warsaw city centre is where large-scale developments are under construction, and it is where commuting is at its most convenient. In addition, the city's prestige means easier recruitment and better staff retention. Furthermore, companies entering the market like to start their operations in the centre of the capital
In terms of the distribution of demand in Warsaw's submarkets, the City Centre is the clear leader, with almost 126,000 sq m leased. Mokotów took second place (104 000 sq m), followed by the Central Business District (CBD), where demand totalled 62,000 sq m. Together, these three districts were responsible for almost three quarters of Warsaw's total demand for office space. The dwindling availability of existing lease options prompted large companies to increasingly consider pipeline developments. In H1 as much as 108,500 sq m came from pre-lets.
"Considering the transactions already signed in Q3 - such as the mBank's record contract for over 45,000 sq m. - as well as contracts due to be concluded in the coming months, we can expect another very good year on the Warsaw office market", adds Anna Młyniec.
Flex spaces on the crest of a wave
The expansion of flexible spaces providers in Warsaw also continues. Unique developments are a significant target for flex operators, which is illustrated by leases in ArtN by rent24 and City Office for a total of approx. 6,000 sqm, and in Central Point (by a confidential provider) for 6,000 sq m. Flex providers diversify their portfolio of locations - preferably choosing a centre, but also seeking options for development outside of it. A good example of this is the decision of Inoffice to open a new centre in Business Garden, while Regus opens its next location in Witosa Point.
Supply - developers continue apace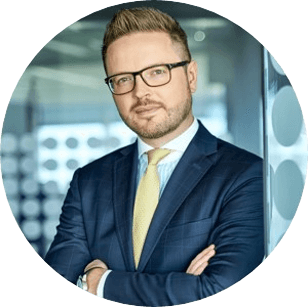 Robust demand for offices in Warsaw is driving the building frenzy in the capital. The new supply in the first half of 2019 was 80,500 sq m in ten buildings, and the total under-construction pipeline in the first half of 2019 includes 780,000 sq m to be completed by 2021. Notably, approximately 40% of this volume is already pre-leased. It proves that Warsaw is one of the most absorptive markets in Europe. The balance between supply and demand will not be affected
The largest new openings in H1 2019 include Moje Miejsce B1 (almost 19,000 sq m by Echo Investment), Spark B (almost 16,000 sq m by Skanska Property Poland) and Vector+ (nearly 14,000 sq m by City Level).
Vacancy rate and rents
The vacancy rate decreased to 8.5% in Warsaw (5.6% in Central zones and 10.4% in non-central zones of the city), which is a fall of 2.6 p.p. y-o-y. This is the lowest vacancy rate since 2012 and the rate is forecast to decrease further.
Prime headline rents rose in the central areas of Warsaw, due to high demand, low vacancy rates and increasing construction costs. Prime rents are currently quoted at €17.0 to €24.0 / sq m / month, while prime assets located in the best non-central areas lease for €11.0 to €15.0 / sq m / month.