New coworking space to be developed at myhive Crown Point
BOBO Coworking is a new coworking operator on the Polish market, providing flexible rental rates (services) in a creative space for startups, small and medium-sized businesses, IT developers, young entrepreneurs and freelancers. The first location with an area of approx.  1,700 sqm will open later this year in the business center of myhive Crown Point, located in the Wola district of Warsaw. In the next 3 years, BOBO Coworking plans to open an additional five locations in the major cities of Poland.
JLL advisory firm acted as broker for this transaction.
"We made a strategic decision to introduce our newest office concept to Poland. It is mainly dedicated to representatives of the creative industry as well as start-ups and freelancers. We were looking for an attractive business location in the centre of Warsaw that is well connected to other parts of the city. So Wola was a natural choice for us", says Daniel Bahman, Business Development Manager, BOBO. 
"We are glad that tenants from myhive Crown Point will include a player that provides flexible space for smaller, innovative companies. Coworking spaces are now being more frequently developed in high-class office buildings situated close to where large international companies are located. At myhive Crown Point, BOBO Coworking fits this trend and complements the office proposition that can be found in Wola", comments Rafał Pisklewicz, Team Leader Leasing Office, IMMOFINANZ.
myhive Crown Point was delivered to market in 2004 and offers approx. 10,250 sq m of modern office space. The building consists of eight floors above ground and two below with parking for 88 vehicles. It is located in close proximity to the Rondo Daszyńskiego roundabout as well as a number of bus and tram lines that link Wola with all boroughs located in the left-bank area of Warsaw. JLL is a property management of the scheme.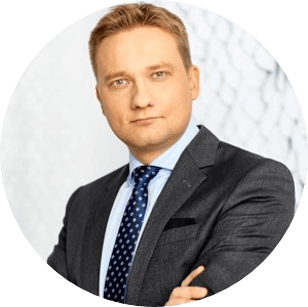 myhive Crown Point office building is a class A project that offers its tenants a location that is well-served by public transport as well as having a high standard of space and a wide range of amenities such as a spacious terrace with a view of Wola, the new business centre of Warsaw
myhive is a brand of office buildings introduced by IMMOFINANZ in H2 2016. Currently, there are six myhive office buildings throughout Warsaw. They are distinguished by an eye-catching lobby similar to boutique hotels in terms of design, excellent services, comprehensive infrastructure and an international group of tenants.