Up to 210,000 sq m of modern office space was leased in H1 2017 by companies from the business services sector - this accounts for 60% of overall demand for office space outside Warsaw. According to forecasts by ABSL, employment in business service centres in Poland will continue to grow. By 2020, the sector will likely employ approximately 300,000 specialists, further fuelling office take-up. As a consequence, smaller cities will be even more competitive to attract investors.
Advisory firm JLL has conducted an analysis of the activity of tenants from the business services sector outside Warsaw in H1 2017.
"In Poland, the business services sector continues to lease an increasing volume of office space on a year-on-year basis. Over 187,000 sq m was leased during the first six months of 2017 on the top eight regional markets outside Warsaw. If we take smaller cities into account, the total will be 210,000 sq m. Kraków accounted for the highest office take-up – nearly 66,000 sq m. Furthermore, Łódź witnessed a record-breaking share of the business services sector for office demand as nearly 80% of H1 take-up in the city was generated by companies from the BPO/SSC sector. The biggest lease agreements were signed by companies such as ATOS – 21,700 sq m in Business Park Kraszewskiego in Bydgoszcz, Brown Brothers Harriman – 14,700 sq m in Orange Office Park in Kraków and Capgemini – 13,100 sq m in Business Garden in Wrocław", comments Mateusz Polkowski, Head of Research & Consulting, JLL.
Leased office space and market share of the business services sector on six major markets outside Warsaw in H1 2017
| City | Space (sq m) leased by the sector | Business services sector share |
| --- | --- | --- |
| Kraków | 65,800 | 67% |
| Wrocław | 55,000 | 60% |
| Tri-City | 33,300 | 45% |
| Katowice | 4,500 | 27% |
| Poznań | 3,000 | 24% |
| Łódź | 23,300 | 79% |
Source: JLL, PORF, 2017
The business services sector is the main recipient of office projects developed outside Warsaw.
"Business services centres occupy 62% of leased office space in Kraków, 50% in Wrocław and 48% in Łódź. For comparison, in Warsaw they account for a mere 9%. However, we expect to witness growth in their market share in the next few years. This is due to the specificity of Poland's capital city– historically, companies have located their headquarters in Warsaw. In total, companies from the business services sector occupy over 2 million sq m throughout Poland", adds Mateusz Polkowski.
Today, business services centres in Poland employ 244,000 specialists who provide services for increasingly advanced processes.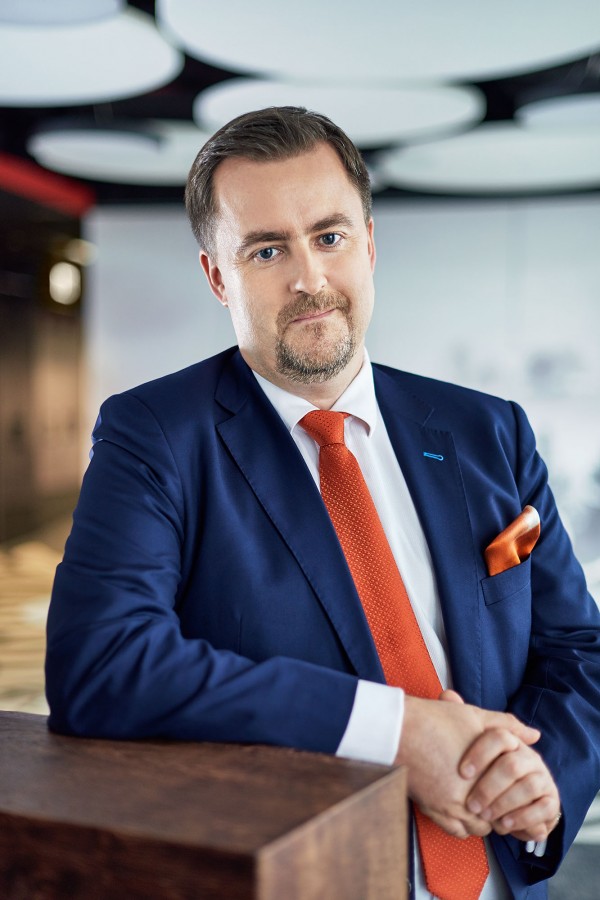 "By 2020, the number of employees in the sector may be 300,000 – on a par with the number of people working now in business services centres across Great Britain. The sector's companies will need new office space which will in turn further fuel market growth", says Jakub Sylwestrowicz, Head of Tenant Representation, JLL.
Smaller cities in the mix
Large metropolitan areas such as Kraków, Wrocław and Tri-Ctiy continue to lead in terms of office volumes. They often record lease agreements far in excess of 10,000 sq m.
"Smaller cities, such as Szczecin, Lublin and Bydgoszcz, compete more intensively for global investors. Such cities offer competitive costs and greater access to qualified specialists. A good example of this is Uber's recent decision to launch its services centre in Lublin as well as the lease agreement signed in Bydgoszcz by ATOS", comments Jakub Sylwestrowicz.
The biggest lease agreement signed in Poland in H1 2017 by companies from the business services sector
| City | Building | Tenant | Space (sq m) |
| --- | --- | --- | --- |
| Bydgoszcz | Business Park Kraszewskiego | ATOS | 21,700 |
| Kraków | Orange Office Park | Brown Brothers Harriman | 14,700 |
| Wrocław | Business Garden I | Capgemini | 13,100 |
| Wrocław | Sagittarius | EY | 10,500 |
| Kraków | O3 Business Campus II | HCL | 10,400 |
| Łódź | Textorial Park | Fujitsu Technology Services | 10,000 |
Source: JLL, PORF, www.bazabiur.pl, 2017
New lease agreements, renewals, expansions reflect the development of the business services sector in Poland's regional cities. Kraków has been a regular feature in the top ten of Tholons Top 100 Outsourcing Destinations. In 2017, Kraków continued its progress up the ranking, climbing one spot to eighth. Today, Poland is the most developed BPO/SSC/ITO market in the Central and Eastern Europe region.
New challenges and new space
The dynamic development of the business services sector in Poland is contributing to the transformation of office space in a number of cities. One of the factors driving this transformation is the need to compete for prospective employees.
"Nowadays, the office is one of the most important recruitment tools. It should meet the needs of younger generations who are skilled in modern technologies, and are open to innovation and creative solutions. So the office space should reflect the different working styles within a team as well as having the capacity to meet the needs of the moment. Therefore, employers from the business services sector are developing different zones in their offices – some are dedicated to brainstorming sessions, some to official meetings, some to working in quiet zones while others fulfill functions outside the business. Companies are aware that an office complex can be one of their most important 'shop windows' ", explains Anna Bartoszewicz-Wnuk, Head of Workplace Advisory, JLL.
***
JLL is the first advisory firm on the real estate market that recognized the potential of the business services sector as both one of the most dynamically developing branches of Polish economy and the key group of recipients of office projects in the country. In 2016, JLL advised on lease agreements on approx. 140,000 sq m concluded by business services centres throughout Poland. This result confirms JLL's position as the undisputed leader on this market segment. The company took part in the biggest lease agreements concluded by the business services sector in recent years, including Shell (28,000 sq m in Kraków), Samsung (over 21,000 sq m in Warsaw). JLL is the Strategic Partner of ABSL, the leading organization that associates the biggest players from the business services sector in this part of Europe. The company provides support for ABSL from the association's very beginning.