Capgemini Poland Sp. z o.o. (Capgemini), part of the Capgemini Group, one of the world's foremost providers of consulting, technology and outsourcing services, has signed a lease agreement for approx. 5,600 sq m in the Silesia Business Park office complex in Katowice, developed by Skanska. In the process of determining a long-term lease strategy, including searching for a suitable location and shaping the lease terms, Capgemini was supported, i.a., by international advisory company JLL.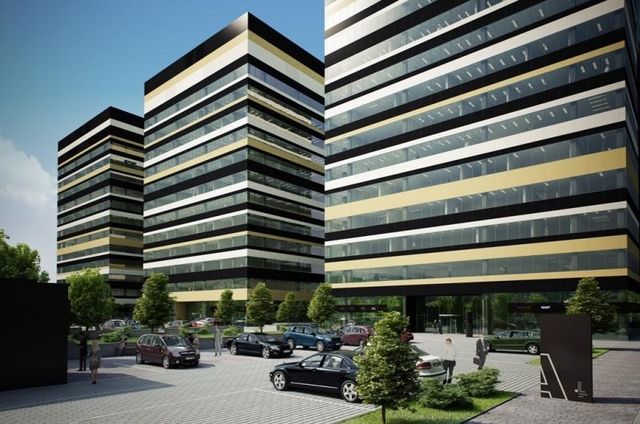 - We have long-term plans for the development of our operations in Katowice. It is an excellent location for projects from the business services sector, which enables us to continue to grow dynamically. The city offers access to an educated workforce, as well as a developed transport and office infrastructure. In Katowice we already employ over 1,500 people in two office locations. We are moving into Silesia Business Park to give our team the most comfortable office environment, easily accessible from different parts of the metropolitan area, and allowing for the possibility of further expansion – said Marcin Nowak, Delivery Centre Director, Infrastructure Services Eastern Europe, Capgemini.
- We are happy to be working with Capgemini on the development and implementation of their lease strategy as well as the optimization of the occupied space in Katowice. Following a nine-month process of market analysis, Capgemini chose to locate in Silesia Business Park. In addition to providing an excellent location and meeting the highest technical standards, the complex delivers potential for expansion, fully accounting for the future growth of the organization. Alongside the new contract in Silesia Business Park, and in line with its long-term lease strategy, Capgemini simultaneously renewed its lease agreement in the Atrium building. In this transaction, JLL also advised Capgemini on how to optimize costs and receive the most favorable lease terms – said Kamil Krępa, Senior Consultant, Office Agency and Tenant Representation, JLL.
Capgemini will move into their new offices in the Silesia Business Park's building B at the end of 2015.
- We are pleased that Capgemini, one of the strongest brands in the business services sector in Poland, has chosen our complex in Katowice. Skanska is the largest supplier of modern office space for service centers in Poland. Capgemini professionals can benefit from the comfortable offices in Silesia Business Park which are more than just a good place to work. We attract tenants offering restaurant amenities, as well as important commercial and services points. We have also included elements of landscaping and greenery within the complex. For the service sector tenants, it is also very important that the company is able to expand in a single location. Silesia Business Park will be in a position to ensure this with the construction of stages C and D that we are planning to start – commented Arkadiusz Rudzki, Leasing And Asset Director, Skanska Property Poland.
Silesia Business Park is designed to be of the highest quality. The complex will comprise four 12-floor, modern and having lower environmental impact A-class offices with a total leasable space of over 48,000 sq m. Tenants will have approx. 600 parking spaces at their disposal. The complex is in a prominent location – adjacent to one of the city's main roads, Chorzowska Street, with good access to public transport and in proximity to the A4 motorway. The train station is only a few minutes away, and the complex also has good road links to Katowice and Krakow airports. Another advantage of Silesia Business Park is the proximity of the Silesia City Center shopping mall with its extensive shopping, service and entertainment offer. The first building (A) within the office complex has already been commissioned for use, and the completion of the second facility (B) is scheduled for Q3 2015. Silesia Business Park will be LEED Gold certified.