10th Charity Real Estate Beach Volleyball Tournament raised a staggering PLN 1.18 million through donors, sponsors and players. This year, the event raised money for  "Na Ratunek Dzieciom z Chorobą Nowotworową" (To Rescue Children with Cancer Foundation). This money will enable the charity to buy equipment for the patients at the Przylądek Nadziei (Cape of Hope) oncological clinic in Wrocław. The Polish Volleyball Federation was the event's honorary patron.
Event took place at Warsaw's La Playa Music Bar. In total, 60 teams, 420 contestants and 2,500 guests participated in the tournament. MLP GROUP S.A., Panattoni Europe and JLL Poland took the top three places. 
"What happened during the finals of the JLL Charity Tournament was something totally unbelievable! The huge number of people - the organizers and representatives of the largest companies from the commercial real estate industry - translated into enormous support for the " To Rescue Children with Cancer Foundation ". A staggering amount of nearly PLN 1.18 million, raised for the Foundation, is the largest single donation in the charity's 28-year history. This record donation will enable the latest generation of medical devices for innovative cellular therapies to be purchased for the Paediatric Oncology, Haematology and Bone Marrow Transplantation clinic at the "Cape of Hope" facility in Wroclaw. In addition, scientific research and early cancer prevention programs for children will also be funded. Thanks to the involvement of JLL and the largest companies from the real estate industry, the Foundation will be able to realistically help in saving hundreds of children both now and in the future ", comments Przemek Pohrybieniuk, President of the Board, To Rescue Children with Cancer Foundation.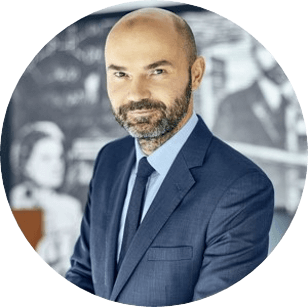 We will all remember the moment when the result of the auction meant that we broke the event's record amount of PLN one million. It also means that we have collected nearly PLN 3.5 million over the last decade. I would like to thank all of the competitors, sponsors and donors for their commitment and generosity, and Panattoni Europe and Globalworth Poland which once again supported us in such a great way. It is unbelievable how much the business and the companies that compete with each other on a daily basis, can nobly work together to help children affected by cancer. I remember the beginnings of our tournament, when the event attracted about 300 people. We knew that we were creating an event that was interesting and quite different, but we could never have expected that 10 years later, interest in the tournament would be such that some teams and guests would be placed on reserve lists. Despite this fantastic result, now is not the time to rest on one's laurels. So, soon we will start to work on next year's event. See you in 2020.