Heweliusza 18 office building now fully leased
The Heweliusza 18 office building has been fully leased in just a few months after the completion and less than a year after JLL advisory firm was entrusted with the commercialization of the entire project.
The largest area in the  Heweliusza 18 scheme will be occupied by UTC Fire & Security, a company specializing in the production and supply of security technologies - up to 7,300 sq m. An office with an area of over 1,400 sq m has been leased by Metsa Group Services - a financial services centre of the Finnish Metsa Group, while 1,100 sq m is occupied by Trójmiasto.pl. Furthermore, the clothing giant H&M (Hennes & Mauritz) will also operate from its office in the building. Apollo-Rida, the property owner of Heweliusza 18, was represented in all transactions by the JLL team, which is the exclusive leasing agent for the building.
"Cooperation with JLL commenced in September last year. During this time, we together leased the entire Heweliusza 18 building. The companies that decided to lease our offices are well known both in the Tri-City and beyond. We are glad that they decided on Heweliusza 18 for their long-term business address", says Rafał Nowicki, CEO, Apollo-Rida.
Heweliusza 18 is a ten-floor class A office building with an area of 10,000 sq m, a parking lot, an extensive infrastructure for cyclists, modern interior design and technology in an easily accessible and prestigious location. Designed by the renowned JEMS Architekci architectural office, the building fits perfectly into the surrounding space, existing buildings and the atmosphere of the city. The project reflects the historical character of the location, combining traditional materials and colors in a contemporary form. The building has been awarded a BREEAM Excellent certificate.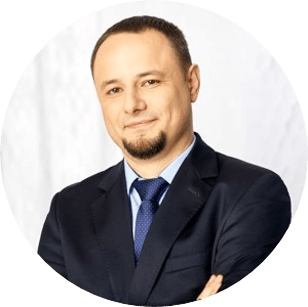 The building's unique architecture and central location has contributed to its commercial success. This friendly and stylish office building is an interesting alternative to other Tri-City hubs and attracts office tenants who are focusing on an intimate environment. The location is also well-served by shops, services and other entertainment venues in Gdańsk. Such a combination of advantages definitely differentiates Heweliusza 18 from others in the increasingly competitive Tri-City market, which has office resources totaling almost 800,000 sq m with 160,000 sq m under construction.