Tenants are still eager to choose Warsaw's Służewiec district for their headquarters. The district also has a rapidly developing residential sector. These factors are enhancing the district's image as an attractive place to live. 
Nearly 35,000 sq m of office space was leased in Q1 2019, 3,900 apartments delivered to market in the last three years with  transactions worth over 600 million EUR concluded in the office market since 2015 - JLL international consulting agency analyzes investor activity in Warsaw's Służewiec Przemysłowy.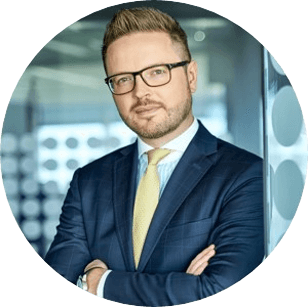 The Służewiec district of Warsaw is one of the most important office hubs in both the capital and Poland as a whole. This is confirmed by the numbers - more than one million sq m of offices have been leased in the district since 2013. Almost 35,000 sq m were leased in Q1 2019 alone, which was the best result recorded among all of Warsaw's office districts. In recent years, the largest contracts in this part of the capital were signed by global brands such as AstraZeneca, Ringier Axel Springer Poland, Nestle, Nokia and Schneider. If the high level of activity amongst tenants will be accompanied by developing more green squares and city-forming projects along with further improvements in infrastructure, Służewiec will continue to attract both investors and residents
Demand on the residential market in this part of Warsaw remains high as well. In the last three years, developers have delivered 3,900 units to the market (44% of these units were of an improved standard), which is an increase of almost 1,000 compared to the period between 2010 and 2015. This district is also often considered by those investors planning to conduct "buy-to-let" purchases due to the large number of jobs created by local employers. In the next few years, we will observe further intense residential development in this part of town with developers intending to build nearly 4,000 flats between 2019 and 2021.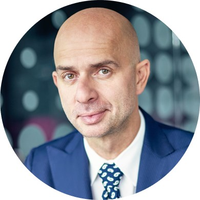 It should be noted, however, that there is now much less undeveloped land in the capital. This will mean that many properties will have to change in functionality, including those that have already been developed in Służewiec. Mixed-use complexes with both office and residential buildings, and a wide range of restaurants and shops, will prove to be of significant value. A perfect example of a Warsaw district which is a self-sufficient residential neighborhood is Miasteczko Wilanów. Służewiec, however, has the advantage that a large number of international employers have already settled there. So its residents can both work and live here
Everything indicates that investors perfectly understand what must happen to maintain the dynamics of the district's development. This is illustrated by some of the investment transactions in Służewiec, which are made in order to expand or change the function of buildings. An example of this is the recent purchase of two office buildings at 7 i 7a Cybernetyki Street concluded by White Stone. The new owner is planning to carry out a thorough modernization of the buildings in order to meet current market requirements.
"Undoubtedly, at this point the potential of this part of the capital ,to a certain degree, remains untapped. However, if the activities of developers and investors are followed by specific strategies targeting a further improvement in public transport and parking infrastructure, Służewiec will see further growth opportunities", concludes Daniel Puchalski.