Coty Eastern Europe Sp. z o.o., part of one of the world's largest cosmetic companies, has renewed its lease agreement at the Ambassador Office Building, where it occupies more than 2,200 sq m of office space. Experts from JLL advisory firm represented COTY during the processes of negotiating lease terms, and in preparing a long-term lease strategy.
COTY entered the Polish market in 1993. From the very beginning, the Polish branch of the company rapidly developed, and today, COTY Polska is one of the largest cosmetic companies operating on the Polish retail market. Its brands, such as Rimmel, Adidas and Bourjois, occupy leading positions in their segments and have been well-recognized at industry award events.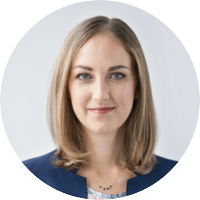 Lease renewals in the Mokotów district of Warsaw, including those by prestigious companies such as COTY, illustrate the attractiveness of the office locations in this business district. At the end of Q3 2018, close to 138,000 sq m of office space had been leased in Mokotów alone, which was the second best result on the Warsaw office market. In addition, the mixed-use projects scheduled for development in this area will surely contribute to the expansion of the offer on Domaniewska Street and have the opportunity to further attract interest from potential tenants
The Ambassador Office Building, with its eye-catching, state-of-the-art architecture, offers approx. 15,000 sq m of office space for lease. The scheme, owned by Hines, is located on Domaniewska Street, in the vicinity of the Galeria Mokotów. The location is well-served by public transport.