Spaces, a global co-working provider of creative space, has leased nearly 4,600 sq m in Monopol buildings, a Liebrecht & wooD Group investment, which is adjacent to Centrum Praskie Koneser. Spaces is scheduled to move into its new Warsaw location at the turn of 2020 and 2021. JLL experts advised in the process of negotiating the lease terms for Spaces.
Spaces, a network established in Amsterdam, currently operates in 25 countries on six continents. It offers flexible office spaces tailored to the specific needs of its clients who can rent an office desk for a couple of hours, lease a meeting room as well as larger office modules available around-the-clock. All offices have a modern design that engenders a comfortable working environment. The office space is divided into zones for focused working, holding business meetings or sharing meals with fellow tenants in the office space. The brand is part of the IWG group which means that Spaces' clients can use over 3,000 offices worldwide free of charge.
 "The aim of Spaces is to build a community of people who do interesting things and want to inspire each other. In order to create a place that supports a creative culture, we needed an interesting location that naturally reflects the idea of cooperation and stimulates the imagination. The recommended location was an excellent choice. The multifunctional character of the adjacent Centrum Praskie Koneser, its rich history and the growing popularity of Warsaw's Praga meet the needs of companies that usually choose Spaces", says Klaus Koponen, Country Manager for Finland and Poland, Spaces.
The Monopol complex comprises two buildings with a total area of 17,500 sq m. The construction of office buildings began in 2019 and is part of the next stage of development for this part of Praga. The Monopol buildings are located right next to Centrum Praskie Koneser which is open around the clock. Therefore, tenants will be able to use the Koneser restaurant, services, shopping facilities and attend events. The architecture of the buildings refers to the industrial character of the location.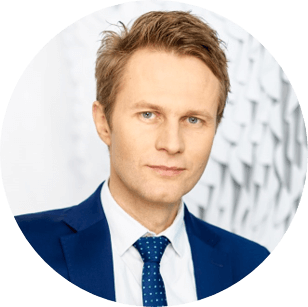 The lease that Spaces has signed in Monopol is in response to the changing needs of tenants interested in flexible solutions. The historical Praga quarter, completed on the site of a former vodka factory, has a multifunctional character which creates a vibrant location from early morning to late evening. Working in such a place allows not only business development but can also inspire new activities. Considering the fact that Koneser has been chosen by many innovative international companies, coworking will be the perfect addition to the complex's' offer